What Does Your Handbag Say About You?
Handbags for women are meant to hold all her personal stuff, such as toiletries, cash, credit or debit cards, personal id cards and of course, the mobile phone, the iPod, and in some cases, an iPad and a laptop perhaps. Choosing the right size of the handbag to accommodate all of the above is key. In addition to being an absolute necessity, a handbag is considered a fashion accessory as well.
The choice of a handbag has a lot to say about the person carrying it.

What goes into the handbag selection process 
Accessorising the handbag with the clothes one wears is the most important part in selecting the hand bag. For example, it will be ridiculous to carry a huge bag to an evening party when one is dressed in an elegant evening dress.
When buying a handbag, one has to evaluate the purpose for which the bag is being purchased? Is it an evening bag or a daytime office bag or is it a bag for carrying essentials to college? While an evening bag can be a small clutch bag, the bag for the day time to carry essential items would need to be a bigger one.
Other considerations in the bag selection process include, the shape, the weight, the size and of course the cost of the bag.
Women who are  brand conscious would typically prefer to carry the well-known ones such as Gucci, Salvatore Ferragamo, Louis Vuitton or Channel where the starting prices would be around $1000 +/piece.
Handbags – shapes & sizes
While we are discussing handbags, let us first understand the different styles of bags.
Tote Bag -The most common is the tote bag which is large, is rectangle in shape and has thin straps. Teenagers and young women prefer to carry a tote bag to the college or to their work place.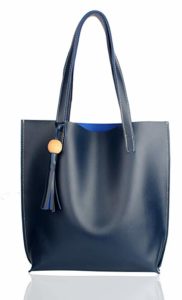 Hobo Bag – A crescent shaped bag with straps is called a Hobo bag.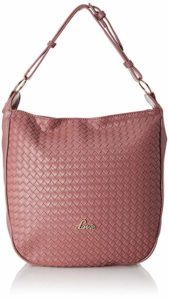 Messenger Bag – A thin & wide bag with cross shoulder straps is called a Messenger bag.
Satchel bag – A satchel bag is easy to identify as it is similar to a school bag. It has a flat bottom, a top handle and cross body straps.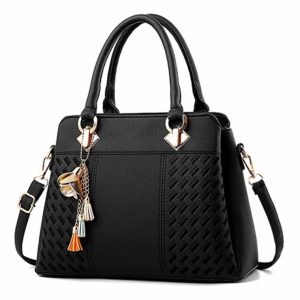 Bucket Bag – A bucket bag has draw strings. It was initially designed to carry champagne bottles.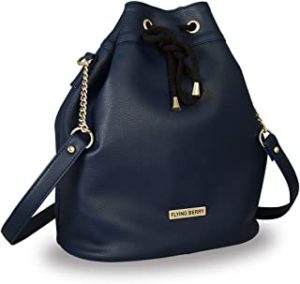 Frame Bag – Some bags come with a big metal frame on top. They are typically medium sized bags and are known as frame bags.
Clutch Bag – A clutch bag is a small evening bag that has no straps and is to be held in the hand.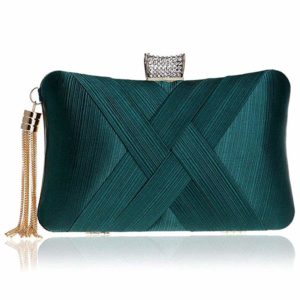 Shopping For Handbags in Delhi
The best Delhi Markets to buy handbags at reasonable prices are as follows.
a) Kamla Nagar Market
b) Lajpat Nagar Market
c) Karol Bagh Market
d) Sarojini Nagar Market
Shopping in Kamla Nagar Market 
The Kamla Nagar Market has an entire lane dedicated to handbags.
One has to patiently walk and sift through the bags to find the right kind of bag that one wishes. Many of the bags are not  made of genuine leather, which the shop owner will happily admit since the prices are very reasonable. The average price of a bag will be Rs 500/ to Rs 750/piece. Incidentally, the Kamla Nagar Market is situated near the North Campus in Delhi and many college students shop here. It is very popular market in Delhi. They stock the latest fashions and trends as their customers are young college goers.
Similar shops can be found in the Lajpat Nagar shopping Market  and in Sarojini Nagar shopping Market.
Luxury Bags 
Delhi has some of the best shops for luxury handbags. There are Delhi shopping malls where one can buy these handbags. Luxury bags are available in Emporio Mall in Delhi, where Jimmy Choo, Louis Vuitton, Gucci, Salvatore Ferragamo, Bottega Veneta and several other brands  have their stores. Kate Spade, Channel  handbags are available in the Select Citywalk Mall in Delhi and in the Ambience Mall in Gurgaon. Zara and Marks & Spencers, which are international retail stores, also stock stylish & trendy handbags. Hi Design & Nappa Dori are Indian brands for luxury handbags. They introduce new styles and new designs often.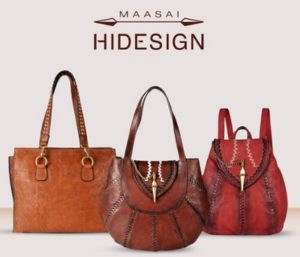 Pre-owned Luxury Bags
There is a choice of owning pre owned luxury bags for a fraction of the cost. It all depends on how much a woman is willing to spend on a handbag.
You can buy pre owned luxury bags,at  Duavivo.com or at Confidential couture.com.
Bags online 
You can buy bags online at:
Jabong, Myntra, Flipkart, Snapdeal & Amazon.
Go and define your personal style with your handbags. It reflects your personality to a great extent.