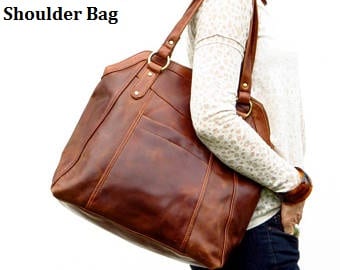 Bags For Girls
 Bags for Girls
A bag reveals a lot about a woman's personality–a portrayal of who she is intrinsically. It is something more than just a simple accessory to carry her essentials. College Bags for girls & School bags for girls are all important. Be it a work bag or party wear bag or a bag meant for any casual occasion, a bag definitely goes on to make that long-lasting impression.
To complement all her roles, let us take a look at the bags that are available in the market today.
Shop Available at Delhi:-Hidesign- Metropolitan Mall, Tack India, Bonito, Capri, Hyde Out, Via Pondicherry, Furla, Delco, Nappa Dori, Kate Spade New York
Available at Bangalore:-Hidesign-Forum Mall
Shop at Mumbai:-Kipling, Prince–Accessories
Available at Jaipur:-Charles & Keith, Jaipur
Available at Kolkata:-Addons Women
Satchel bags
Let's start with Satchel bags which are known for their rigid structure. These sturdy-looking workhorse bags are perfect to carry items like tablets, books and even liquids. The ones in a neutral-color leather such as black or dark brown are good enough to hide those scuffs and stains too.
Quilted bags
As their name suggests, Quilted bags feature a quilted pattern on them. This sort of pattern is achieved by having a cloth filler and sewing it into a diagonal pattern. They can be either long side bags or clutch bags. Chanel, Prada and Hermes are some of the popular luxury brands with best bags in this category.
Sling bags
Sling bags are must-haves for your day out with friends. Further, they are available in different sizes and has space for all your essentials. In addition, college girls like the adjustable or detachable sling straps.
Hobo bags
Hobo bags provide a spacious room. This is best suited  to fit in most of your essentials. They come equipped with an adjustable strap to give you comfort while carrying them on shoulder or holding in hand.
Clutch bag
A Clutch bag always comes in handy to carry minimum essentials like money and keys to a wedding party. It is meant to signify only pure elegance when you are all dressed up for a special occasion. They are available in various sizes, designs, colours and materials.
A Wristlet bag or a small pouch bag is available in a host of quirky styles. Above all, they  just have room enough to hold your cash, card and mobile phone. Further, they come with a loop strap so that you can carry them on your wrist and be palms free.
 Minaudiere bag or a fancy clutch bag is perfect to bling up your ensemble! Be it a cocktail party or a special theme-based party, Minaudiere is a must-have. For all these occasions, they are preferred over clutch bags for their coloured stones, gems and pearls.
Leather Jackets & Bags @Yashwant Place 
Check our videos
SIGN UP FOR NEWSLETTER
Be the First to Know. Sign up to newsletter today