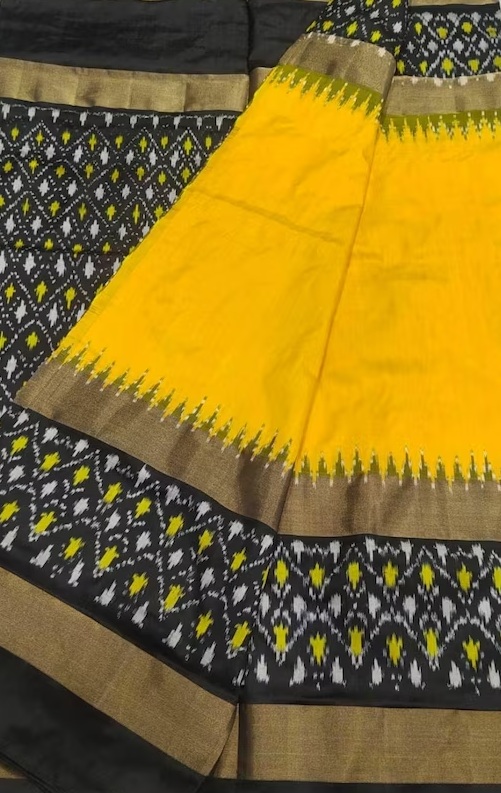 Pochampally sarees
What are Pochampally sarees
Pochampally sarees are crafted in a small town called Pochampally near Hyderabad in Andhra Pradesh. There are about 5000 handloom weavers in Pochampally who create sarees in traditional Ikat work. When you visit Pochampally near Hyderabad, you can visit how the fabrics are dyed into the various colours and then woven.
Available at Delhi:- Kalpana Sarees , Nalli Silks , Lepakshi, Utkalika 
Available at Bangalore:- Angadi Silks
also Read the blog Weaving India's Pochampally Sari
Pochampally silk sarees are particularly very colourful and striking. The warp and weft yarns are dyed in various colours according to the design and then crafted in a loom. The loom is operated by a single person.
It would take at least 10 day to weave a beautiful Pochampally saree.
With the intervention of the State Government, several Cooperative Societies have taken it upon themselves to market the Pochampally sarees. Hence, there are more efforts to create new varieties of fabrics and sarees.
Pochampally dupatta and salwar suits are also available.
These sarees are woven by hand in cotton and silk fabric. Pochampally Ikats can be differentiated from Orissa Ikaat by their feel. The cloth is smoother than the thicker Orissa cloth and not quite as heavy.
Check our videos
SIGN UP FOR NEWSLETTER
Be the First to Know. Sign up to newsletter today
10 views