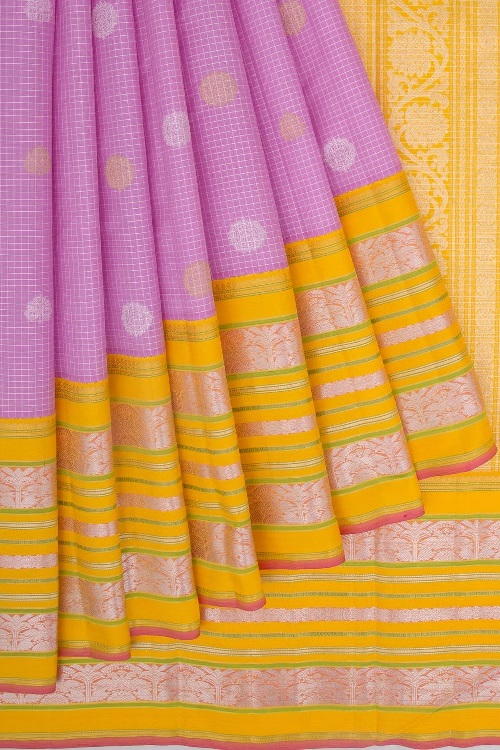 Kanchi Cotton Sarees
What is Kanchi cotton
Kanchi Cotton is a cotton fabric that is a speciality of the town of Kanchipuram near Chennai.
Kanchipuram is known as the textile center of the South. Kanchipuram has given the world genuine and high quality textiles such as silk and cotton. The town has its own cotton handloom units which are used to produce cotton fabrics.
Sarees in Kanchi cotton and Kanchipuram silk also known as Kanjivarams are the most famous product of this region.
Available in Chennai:- Rasi Silks, Rangachari Cloth Store, Kanchi Weavers, Nalli Silk Sarees, Vara Mahalaxmi Silks
Shop in  Delhi at:- Nalli
Available in Bangalore:- Sudarshan Family Store, Ladies Wear House
Available in Kolkata:- Indian Silk House
Kanchi cotton sarees have become popular in the last 2 decades. Firstly, Kanchi cotton sarees are budget friendly and they are ideal to be worn in hot climates. They also come in a variety of colours.
This type of saree has become fashionable since the incorporation of ethnic designs in it. Temple borders and motifs of deities, peacocks and lotuses for instance, has made the saree very attractive to younger women.
Cotton embroidery and minimal zari is used in weaving the saree.
Check our videos
SIGN UP FOR NEWSLETTER
Be the First to Know. Sign up to newsletter today
31 views