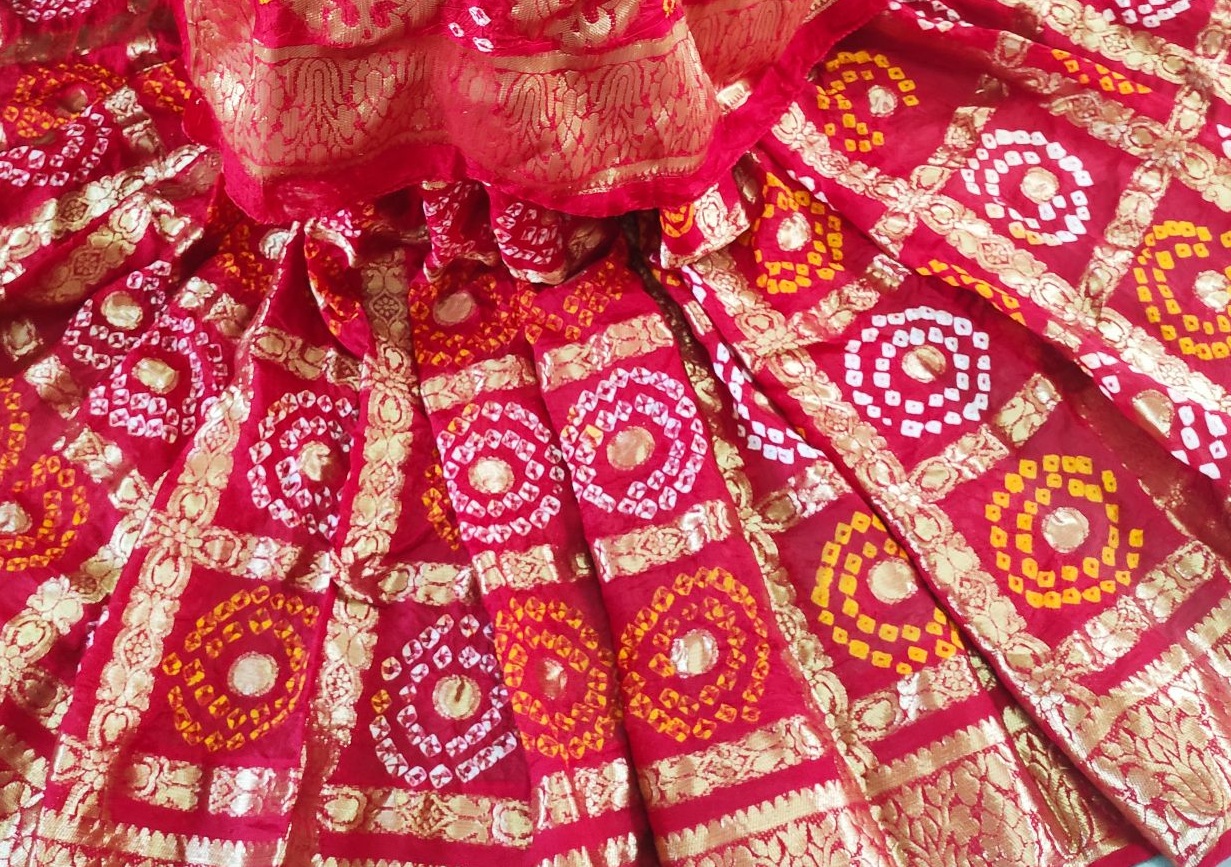 Gharchola Sarees
What is Gharchola
Firstly, Gharchola literally means home (ghar) chola (cloth). It is an auspicious cloth used to welcome brides into the husband's home in Gujarat. It is vibrant and flashy. As a matter of fact, this piece of cloth is typically gifted to the bride by the mother in law when she first enters her new home. Further, it is customary to welcome the bride into the family of the groom.
The characteristic feature of Gharchola sarees are the checks made with golden threads in a red cloth. However, in addition to the red cloth, several other colours are also being used. In addition, the checks or squares have also been replaced with other patterns.
Available at Delhi:- Gurjari, Frontier Raas
Shop in  Chennai at:- Man Mandir
Available at Chennai:- Deepam
IN Jaipur at Ratan Deep 
Origin of Gharchola sarees
For instance, Jamnagar and Porbandar in Gujarat are said to be the home of Gharchola sarees and dupattas.
This is typically made in silk cotton fabric, Venkatgiri fabric or from Gajja silk. Pure silk fabric is not used very often.
All these fabrics have the required sheen that is necessary to make this fabric & saree distinct. As the gharchola fabric is mostly used for auspicious occasions, the typical colours are red, maroon, orange and pink. Thick lines with gold threads are drawn to create a check pattern. Golden embroidery designs or bandhini designs are drawn inside the checks.
Gharchola sarees and dupattas are very expensive.
Check our videos
SIGN UP FOR NEWSLETTER
Be the First to Know. Sign up to newsletter today
5 views