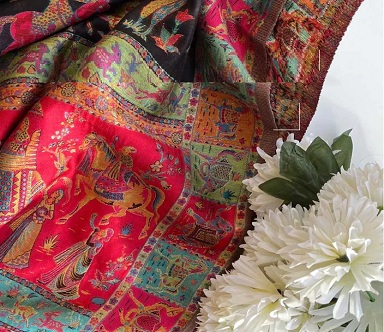 Best Shops for Shawls and Scarves
Best Shawls and Scarves Shops in Jaipur:  Looking to enhance your collection of accessories? One way to give a whole new look to your favorite outfits is through trendy shawls and scarves.
Tokree, a young Jaipur-based label, is popular for depicting Indian minimalism with indigenous craft techniques. The brand promotes the 'handmade' philosophy by integrating unique craft techniques from across Northern India. No wonder these garments have a strong appeal for the modern aesthetic consumers.
Located at Sansarchandra Road, Tokree stocks an attractive collection of ethnic wear with 100% natural Indian fabrics, including cotton, Mul and silk, Brocade, and Chanderi.
A quick look at their designs is more than sufficient to reveal the inspiration behind in the form of Rajasthan's rich textile heritage.
You will certainly love shawls and scarves here available in a variety of designs and colors. Other traditional outfits include salwar kameez, palazzo pants and shararas.
The brand makes use of mineral and vegetable dyes for processes. As far as prints are concerned, the Chippa community of Rajasthan is where their strength lies. For the uninitiated, Chippa, or Chhimpi, Chhimpa, or Chhipi, Chhipas are one of the famous communities for their traditional fabric printing and dyeing arts of Rajasthan.
The Meghal tribe of the Marwar region are very much involved in the weaving of scarves that you will spot at this Jaipur shop.
Check out best shawls and scarves shops in Jaipur only at Shopkhoj.