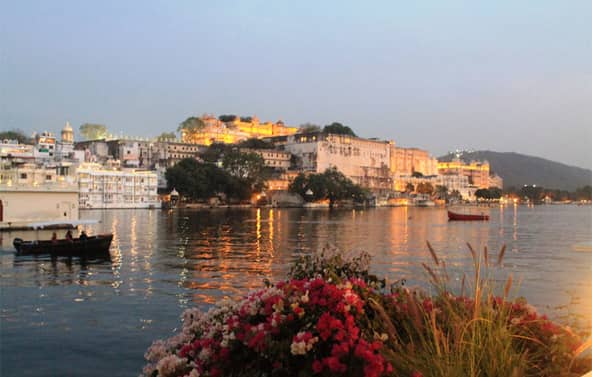 Udaipur Shopping – The Top 6 Shops to Visit in Udaipur
Kausy M
716 views
add comment
Udaipur
Ask any tourist about the most beautiful city that he or she has visited in India and they will most likely vote for Udaipur in Rajasthan.
Welcome to Udaipur
Raja Udai Singh moved his capital from Chittorgarh to Udaipur when Chittorgarh was under threat from the Mughal emperor Akbar. Thus, Udaipur became the capital of the Mewar region in the year 1553.
Firstly, Udaipur is a city known for its palaces and lakes.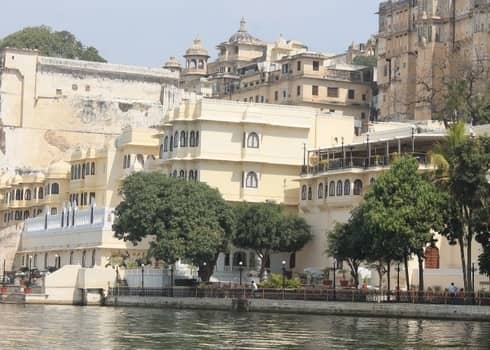 Udaipur City Palace
The City Palace was built by Raja Udai Singh. Rana Pratap, who was the son of Udai Singh ,also made several extensions to the palace. The Palace was supposed to have been built over a period of 400 years by several generations of rulers. The royal chambers, the courtyard and the museum in the palace are very well preserved even today. The architecture is magnificent. The stained glass windows and the mural depicting the Sun god are marvellous.
Hear about the heroic tales of the Rajput warriors from the tour guides when you tour the City Palace and you will be left in awe and wonder. Further, the Rajputs, the warrior clan were known for its valour and bravery.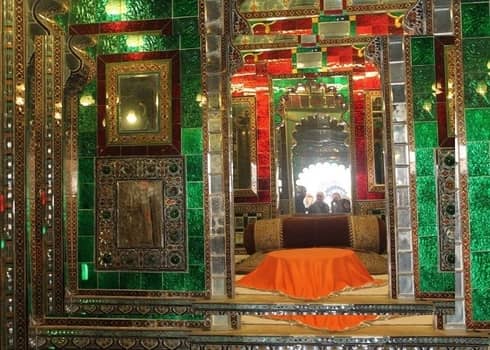 Udaipur Lake Palace
Firstly, there are seven man-made lakes in Udaipur.
The Lake Palace or the summer palace is also on Lake Pichola. It has been made into a luxury hotel known as the Udai Vilas hotel run by Oberois. The history and bravery of the Mewar rulers and the lakes and palaces make Udaipur a  truly romantic city and a fairy tale land.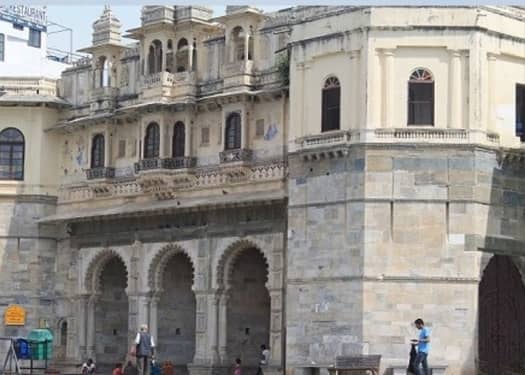 Finally, the James Bond film, Octopussy was shot in the City Palace and also in the Lake Palace in Udaipur.
Consequently, the city attracts a lot of tourists.
Shopping in Udaipur
All of Rajasthan is famous for textiles, jewellery & handicrafts.
The Bandhej & Bandhini sarees and dupattas are very popular.  Similarly, jewellery such as uncut diamonds and semi-precious stones are also popular.  In addition, Udaipur is  famous for camel bone artefacts and miniature paintings. The old city has narrow and crooked roads with several small shops that sell artificial jewellery, bed spreads, patchwork quilts & antiques. Some of the small shops in Udaipur can be found surrounding the City Palace while  some of the bigger and established shops are away from the city center. A tuk tuk will take you to the popular shops.
Further, there are signages in Hindi & English as also in Hebrew since a lot of tourists come from Israel.
UDAIPUR SHOPPING: The Top 6 shops to Visit in Udaipur
1. City Palace Shop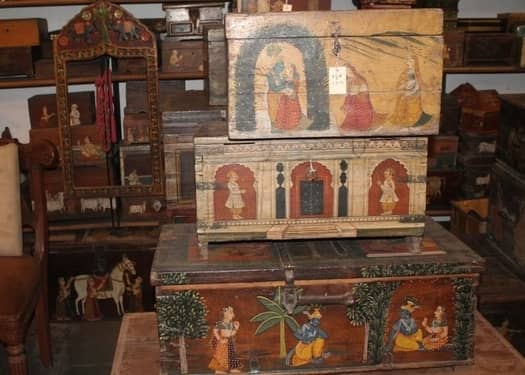 The City Palace shop is a small shop full of surprises. It is within the premises of the City Palace. It is on two floors. They stock unusual handicraft items, textiles and finished garments. Check out the handicrafts.
2. Mangalam Arts
This is a large store. Shop for camel bone artefacts, iron swords, shields and helmets, silver frames and silver articles.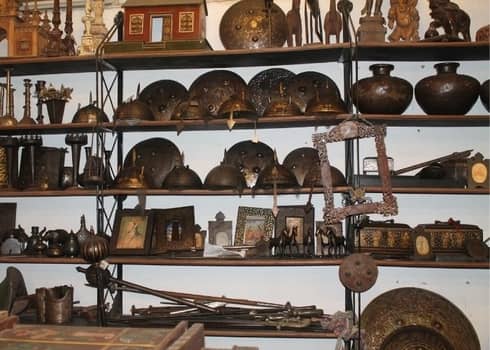 Address: Sukhadia Circle,
Udaipur – 313001
Tel No. : 02942425157/58
3. Royal Art & Craft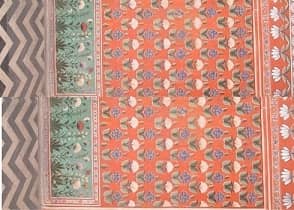 Firstly, this is a shop that is away from the centre. It is a large shop and all the guides will recommend this shop. Shop for block printed cotton fabrics, home furnishings, hand block printed bed spreads, duvets & cushions. They also stock block printed palazzo pants, shirts and kaftans.  In addition, they customize and tailor cotton tops & trousers.
Address: 42, Devali Fatehsagar Lake,
Udaipur – 313004
Tel No. : 02942453957/02942451054
4. B.G Sharma Art Gallery
Store for miniature paintings in silk, rice paper and canvas.  It is noteworthy that you can also observe the painting work being done in the shop.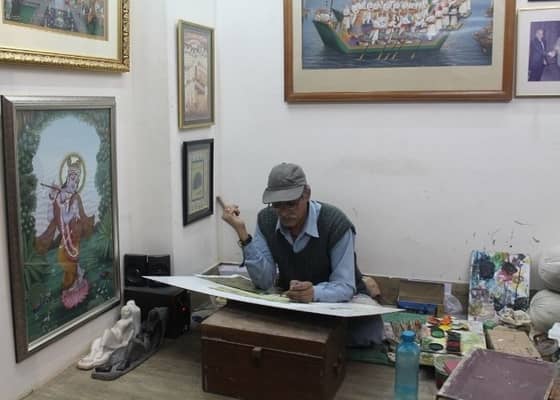 Address: 3, Saheli Marg,
Udaipur
Tel No. : 0294419201
5. Rajasthali
It is a Government run shop for Rajasthani bed spreads in cotton, duvets, semiprecious stones and marble artefacts. The textile section has a stock of dupattas, sarees and children's wear dresses. Rajasthali  is certainly well worth a visit.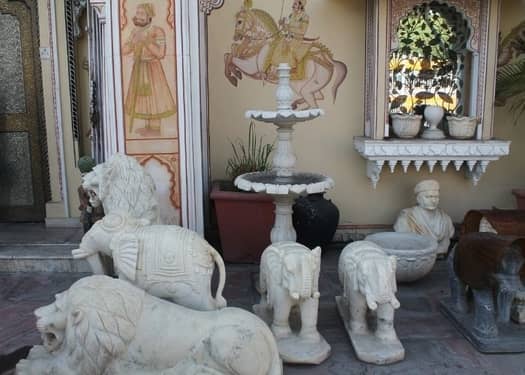 Address: 26, Chetak Circle
Opp. Chetak Cinema Park
Tel No. : 02942429068
6. Silver Art Palace
This store is popular for precious and semi-precious stones set in gold & silver. This is a fairly large and well known shop in Udaipur. Hence it is a favorite with the local residents.
Address: Opp. Sahelion ki Bari, 8,
New Fatehpura Mewar Art wali Gali, Udaipur,
Tel No. : 02942420914
---
View our videos
SIGN UP FOR NEWSLETTER
Be the First to Know. Sign up to newsletter today