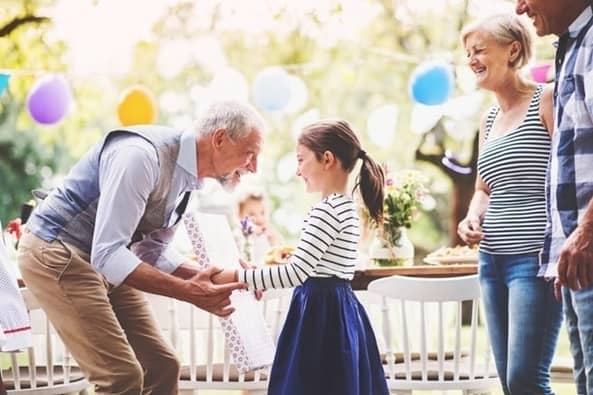 Top 11 Birthday Celebration Ideas For 2020
Mar 13, 2020
Guest Blogger
105 views
add comment
Birthdays are special and therefore it is a day of celebration for everyone. It is that special day when one gets introduced to this world and therefore occupies a special place among many other momentous occasions. But birthday celebration ideas are always unique depending on choice and preference.
The current trend is of exploration and each of us carries an ardent wish to explore things anytime. This wish somehow heightens when it is either your own birthday or your dear ones'. You try your best to surf the internet to help you out with some of the exciting ideas to commemorate the special day with.
Well, if you are still on this hunt to find some exciting ways to celebrate the special day of birthday, here are few that you can give a thought about.
11 Birthday celebration ideas
1. A day of card games
So the day has arrived and you have not thought about the best possible way to make the most of it. No worries since you still have the day. Are you fond of card games? Yes you are but have not been able to play. Do this on this birthday.
Ring up your most available friends and ask them to hop in at your place for some interesting card games. You can make it more fun by arranging prize money too and also don't forget them to serve some food.
2. A ride alone
Are you one of those who love buzzing into their own tune with no one around? Are you also the one who has always loved the company of their motorbike? Then what are you waiting for?
This birthday, give yourself some time alone and start on your bike and ride along the loneliest highway and keep riding leaving the mundane worries of life. It is sure to make you feel light enough and start once again with life.
3. The lounge party for your dear one
It is your boyfriend's birthday and you have indeed tried to find interesting ways to celebrate his birthday but failed. In such a situation the very usual party saves.
Yes, it sounds too commonplace as an idea but you are still left with many options to make that usual birthday party a little exciting. You can do a bit by throwing the party at his most desired lounge where he had been planning to visit but could not make it. You can also make it a true surprise by inviting some of his childhood friends without whom his birthday was never complete during his childhood.
4. Pay a visit to your grandparents
Grandparents hold a special place in everyone's life whether they happen to live together or in a distant city. If you fall in the category of those living away from their grandparents then you can truly use this to your advantage on your coming birthday.
Stop pondering over things to do on your birthday for what could be more special than surprising your grandparents right at their door when they would be thinking of ringing you up to wish you 'happy birthday' over the phone. Sounds emotional?
5. Groove into a concert
It's been a long while since you attended a concert listening to your favourite band playing. Well, you can give a thought of doing this on the occasion of your birthday.
This sounds a little coincidental to have a concert going on the day of your birthday but if there is any don't miss out the opportunity to get a ticket and jump to the music. This would definitely make you cheer life a bit on your birthday.
6. Try a makeover
Inspired by the recent sporty look of your favourite celebrity? Have been wishing to see yourself in that same hairstyle and that sporty jacket? Oh, it's your birthday too! What are you waiting for then?
Hop into the nearest salon and get your celebrity hairstyle done and gift yourself that smart sporty and set out for a photo-shoot. Sounds funny? A worth trying idea to make the most of your birthday.
7. What about feeding someone special?
Human being? No, too commonplace! It is your birthday and you want to do some good job. What can be a good as feeding some street animals that often go ignored?
This birthday earn some blessings by feeding the simply roaming dogs or any other animals. You are sure to receive immense blessing on your birthday from those innocent creatures.
It is truly one of the best birthday celebration ideas that is worth trying.
8. Check out some water sports
Have been thinking of setting out on the blue waters with your surfboard and play with the waves. Why not on your birthday? Sure to make you excited.
If you have already got the surfboard then simply jump into the beach and then on to the waters. If you don't have the equipment along, don't worry because there are water sport clubs to provide you with the things required.
This adventure is sure to make your birthday a memorable one among the waves.
9. Plan the museum exploration
Museums? Does it sound a little boring? It may not be as boring as you think and at least not for the ones who love to be enlightened with unique things.
For those who wish to celebrate their birthdays by exploring new things with no party buzz and simply alone, spending a part of the special day visualizing things in the museum would sure to give them enough peace.
10. A low key house party
When nothing unique pops on the head, a party is always the saviour. What if you don't want to go out anywhere? No worries as you can make your house the party lounge.
Arrange a party by keeping it the low key way by simply asking your close friends to join you for some party drinks and food or may be a movie sitting along. This is a great way to enjoy the party totally in your style with your favourite food and games.
11. Be yourself the chef
It is your birthday and you want to try something new. Try out being the chef of the day and check out how good you are at cooking. It is okay even if you are not perfect as long as you are not in a big kitchen inside a posh hotel and simply at your own kitchen.
This birthday try out being the chef for yourself or for your family and cook some new dishes. This is surely going to make you explore your cooking skills. It is undoubtedly one of the special ways to celebrate birthday exploring some skills.
Conclusion: Birthday Celebration Ideas
Celebrating birthdays with the usual modes no more seems to be interesting. Trying out the above discussed Birthday celebration ideas can bring some new feel in enjoying birthdays and for sure give a thrill that is never explored before.
Read about :-  Other Celebration Parties Blog
---
View our videos
SIGN UP FOR NEWSLETTER
Be the First to Know. Sign up to newsletter today