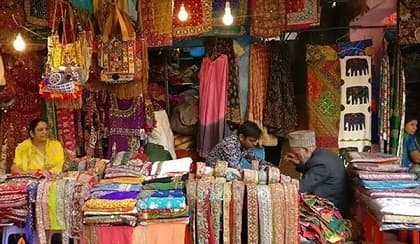 Top 10 – Sunday Market in Delhi
Monika Chauhan
1213 views
add comment
If we were to ask you, "How do you relax after working hard for the whole week", there is some predictable aspect of the answer that you might give. Yes, we know SHOPPING is something that makes you feel good instantly. Most of you prefer to wind down after a long working week by doing something refreshing on weekends. And what could be more refreshing than shopping? However, it's always good to have prior information about markets in Delhi that are not closed on Sundays. Shopkhoj brings all the top markets open each Sunday in Delhi for the shopaholic in you. Enjoy the  Sunday Market in Delhi.
1.  Sunday Market In Delhi: Karol Bagh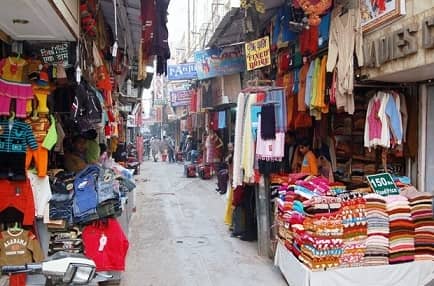 A mix of traditional and contemporary, Karol Bagh is one of the oldest markets in Delhi. It is popular with shoppers for its readymade garments, fabric, jewellery as well as Punjabi tailoring shops. You can check out imported goods at Gaffar market and shop for cosmetic, stationary, shoes and even iPhones! You can negotiate for the best deal while shopping as the prices differ from shop to shop.
What's more, traditional food joints make Karol Bagh a foodie heaven; star attractions being Roshan Di Kulfi, Changezi and Ganesh.
Location: Karol Bagh, New Delhi
2.  Sunday Market In Delhi: Janpath and Tibetan Market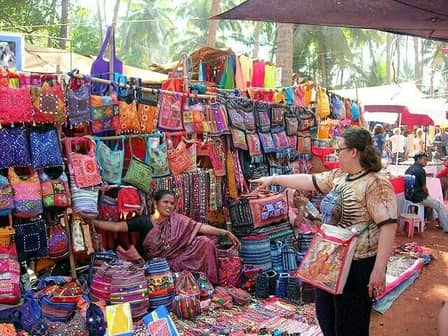 The Janpath and Tibetan market is not only famous for its affordable goods but also for its exuberance. Located just off Connaught Place, this Sunday market has a lot to offer with products ranging from handicrafts, decor items, antiques, souvenirs, hippy clothing, shoes, paintings, brassware, and Indian artefacts to leather work and imitation jewellery.
As the market sources its products from Tibet, there is no dearth of wool and woollen clothing here. Don't forget to brush up on all your bargaining skills before embarking on a day-long trip to the Janpath and Tibetan market.
Location: Janpath, Connaught Place, New Delhi
3.  Sunday Market In Delhi: Dilli Haat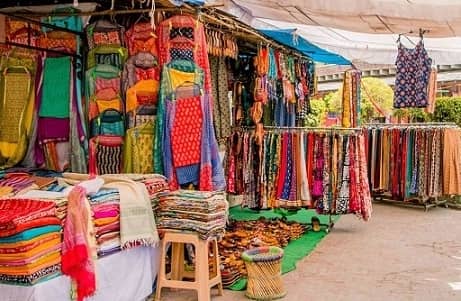 Established in South Delhi in the year 1994, this one is the biggest market in the city. The open-air food and handicraft bazaar gives the feel of a traditional village market. Besides the handicraft stalls that are rotated every 15 days, Dilli Haat also charms visitors with Indian cuisine and cultural performances as well.
You can shop here for ethnic wear like salwar-kameez, skirts, sarees, dupattas, shawls and stoles. Other popular items available at Dilli Haat are bags, cushion covers, embroidered and woven fabrics, wood carvings, shoes, carpets and rugs, leather items, jewellery, and paintings.
Besides the original Dilli Haat opposite INA Metro Station in south Delhi, two newer Dilli Haats have also been established by the government. The first one is located near Netaji Subhash Place Metro Station at Pitampura, while the other one is on Lal Sain Mandir Marg at Janakpuri near Tilak Nagar Metro Station. But these two haats are not as diversified in their products as the original one. So take a call before heading out to one of these Dilli Haats.
Location: Dilli Haat, South Delhi, opposite INA market
Dilli Haat, Netaji Subhash Place Metro Station, Pitampura
Dilli Haat, Lal Sain Mandir Marg, Janakpuri, near Tilak Nagar Metro
Station
4. Sunday Market In Delhi: South Extension Market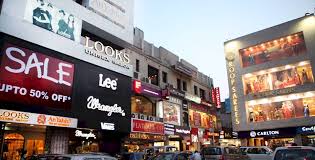 This popular upscale market in South Delhi is the right place to shop for Indian wedding finery. Widely known as South-Ex market, it is divided into two parts – South Ex 1 and South Ex 2 – located on either side of the Ring Road.
Branded stores and boutiques here stock ethnic wear including lehengas, sherwanis and sarees. Ritu Kumars, Frontier Raas, Nalli Silks, Rasi Silks, Study by Janak, Meena Bazaar, Greenways, and Diwan Saheb along with well-known jewellery stores like PC Jewellers, Orra, and
Tanishq are hot favourites with wedding shoppers. There's no dearth of international brands either. Vero Moda, Van Heusen, United Colors of Benetton, and Marks & Spencer stores are also available here to complete your shopping experience for western outfits.
Location: South Extension, Block F, Delhi
5.  Sunday Market In Delhi: Shahpur Jat Market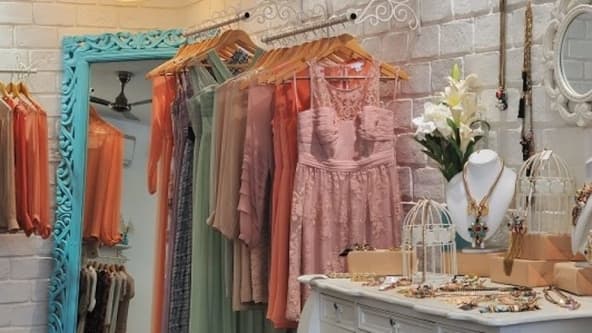 A hub for bridal-wear designers, Shahpur Jat should not disappoint you for the perfect outfit for your big day. This market is populated by a significant number of designer stores such as Pretty S Kapoor, Madsam Tinzin, Liz Paul, Bhumika Grover and Sahiba Singh as well as independent boutiques.
Shahpur Jat is your go-to shopping destination for designer sarees, anarkalis, lehengas, pastel dresses, couture gowns and colourful accessories. It also offers a wide range of options for men, right from ethnic sherwanis to smart tuxedos.
Location: Shahpur Jat, Siri Fort, New Delhi
6.  Sunday Market In Delhi: Sarojini Nagar Market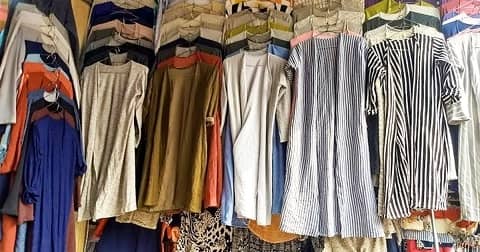 Sarojini Nagar market or SN market, as it is commonly referred to as, attracts youngsters with a variety of trendy clothes. What makes it really famous is its designer clothes that land up in this market either as export surplus or due to negligible manufacturing defect.
The market gets new stock on Tuesdays. Besides fashionable clothes, the market is also famous for bags, cosmetics, crockery, household décor, furnishings, footwear, belts, fruits and vegetables, grocery, and stationery.
Location: Sarojini Nagar Market, Sarojini Nagar, New Delhi
7. Top 10 Sunday Market In Delhi: Lajpat Nagar Market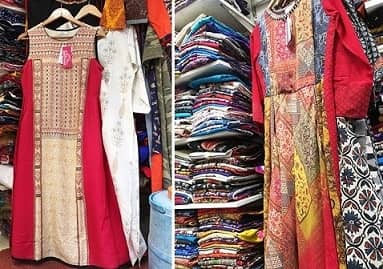 This is a place where you can look forward to some of the best bargain shopping in Delhi. Lajpat Nagar's Central Market is your one-stop market for salwars and suits, fancy kolhapuris and flats, bridal lehengas and jewellery, and lots more.
There is plenty to choose from goods ranging from bed linen, curtains, table cloth, bath mats, and shower curtains to a number of other furnishings that bring warmth to your home. You can also spot Mehendiwalas in this market offering attractive Mehendi tattoos at a pocket-friendly cost.
Location: Lajpat Nagar, New Delhi, Delhi
8.  Sunday Market In Delhi: Kamla Nagar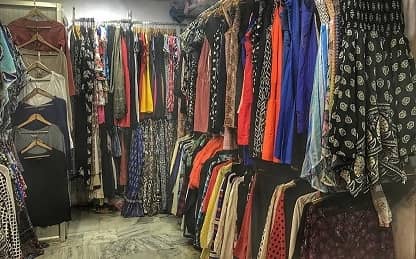 If you ever were enrolled in one of the colleges in Delhi University's North Campus, we are sure that you have been to this market at least once during your college life. The Kamla Nagar market is abuzz with college-going students for both its branded and non-branded clothes as well as spicy street food.
Location: Kamla Nagar Market, North Campus, Delhi University, Delhi
9.  Sunday Market In Delhi: Chandni Chowk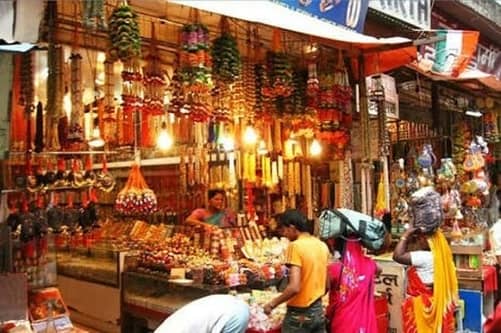 Touted as one of the oldest markets in India, Chandni Chowk is quite a lively market area buzzing with vibrant shoppers and enthusiastic shopkeepers. The lanes of Chandni Chowk are categorised into bazaars as per their areas of specialization. For instance, Katra Neel is famous for fabrics. Dariba Kalan is where you can spot ancient silver market full of gorgeous silver jewellery. Kinari bazaar is the perfect place to visit for wedding shopping, including sarees and lehengas.
What's more, zari borders, Parsi borders, ribbon laces, motifs for sarees and kurtas, and latkans are available here too.
Location: Chandni Chowk, New Delhi
10. Sunday Market In Delhi: Shankar Market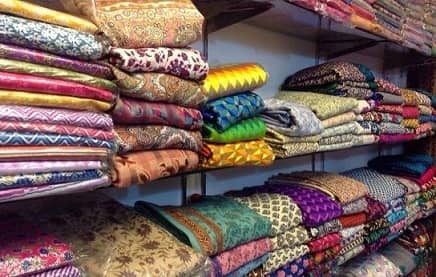 Looking to buy fabrics by the meter, Shankar Market is there to help you. Featuring over 150 shops and stalls, this market stocks everything from plain cotton to silk brocades. There is also a plenty of hand-loom textiles including ikat, block prints, and weaves from Odisha, Bengal, and Andhra Pradesh.
Location: Shankar Market, Opposite Connaught Place M-Block
Also read: Check Out When Delhi Markets are Closed
---
View our videos
SIGN UP FOR NEWSLETTER
Be the First to Know. Sign up to newsletter today