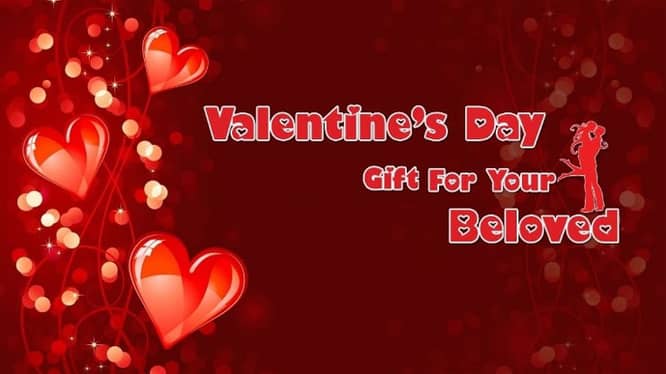 Top 4 Valentine's Day Gift Ideas for Your Beloved
Monika Chauhan
291 views
add comment
Love is just a word until someone comes along and gives it meaning.– Paulo Coelho
Love is in the air once again! Valentine's Day is around the corner and this is the perfect time for you to embark on a romantic journey with your significant other.
Celebrated in the honour of 3rd century Roman saint St. Valentine, Valentine's Day is a global phenomenon. In each and every part of the world, lovers express their feelings in myriad beautiful ways befitting the local culture.
But it seems like picking out a gift for your girlfriend or boyfriend can be a tricky task. Let Shopkhoj.com help find you the perfect gift to make your Valentine feel special and loved this Valentine's Day.
Top 4 Valentine's Day Gift Ideas for Your Girlfriend
Want to surprise your girlfriend on the most romantic day of the year? We have listed a few options below. Try one to leave your sweetheart smiling all day long.
1. Jewellery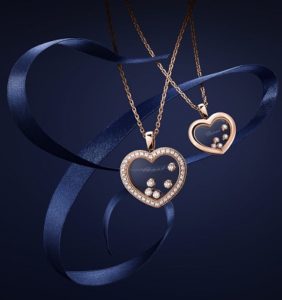 They say jewellery is a girl's best friend. If you still doubt this age-old saying, gift one this Valentine's Day. You can go for a pair of contemporary earrings or a bracelet or even a layered heart pendant. We bet your loved one won't stop flaunting it for months to come.
2. Deep Sea Sand Art
The ever-changing artistic formations of the Deep Sea Sand Art are sure to fascinate your lady-love with its magical touch. This desk sculpture brings delicate shifts of light, dark, and glittery golden sand shift into naturally-looking rain, mountains, clouds, deserts, smoke and oceans.
Shop here: Uncommongoods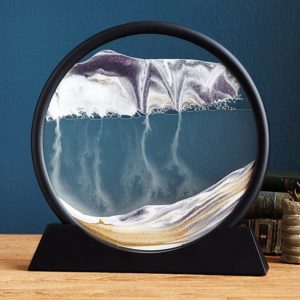 3. Personalised Chocolate Bar
It's the perfect time to melt her heart with this beautiful surprise. You can get her photo printed on this chocolate bar to make an unforgettable memory. Are you ready to sweeten Valentine's Day for your special someone?
Shop here: Chococraft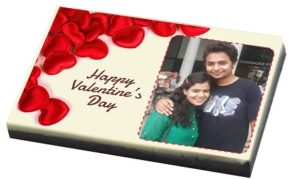 4. Go Shopping with Your Girlfriend
Now, this idea will make your girlfriend the happiest person on the planet. Yes it might sound like burning a hole in your pocket. But you can leave aside budget woes for a while and take her on a shopping spree. She will feel like a free bird all day long
Above all, there's nothing more thoughtful than spending some quality time with your girlfriend. Even if you have important matter to attend to, it's a good idea to make some time for your beloved. Certainly, memories are what you both will cherish for a lifetime.
Top 4 Valentine's Day Gift Ideas for Your Boyfriend
You want to show him how much you love him and appreciate all that he does for you. But probably turning to a generic gift like a gift card or a wallet could be boring. His hobbies and interests can't certainly be brushed aside too. Here's how to make the real impact on February 14th.
1. Emperor Crown Cufflinks
Let these gold cufflinks know he is the king of your heart. The chivalrous man in your life deserves royal accessory gifts. Moreover, these cufflinks will help him add a style statement for the formal/casual looks that he would simply love.
Shop here: Archies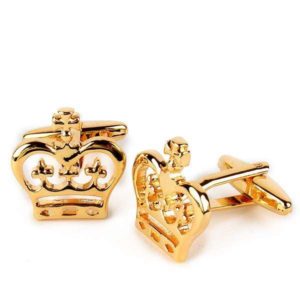 2. Neon Love Light
Do you often fall short of words to express your love for your better half? The Neon Love Light is here to hold him spellbound for those lovable moments. Most noteworthy, it's ethereal white colour light is warm enough to bring you closer to your Valentine.
Shop here: Big Small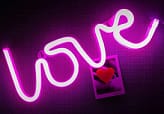 3. Elistooop Bluetooth Speaker
If your guy enjoys listening to music and is also a diehard Bulldog-lover, you can probably get him the latest Bluetooth speaker from Elistooop. This wireless speaker comes in the shape of bulldog head. He may install it at a convenient place and listen to his favourite songs to get going for the day.
Shop here: Amazon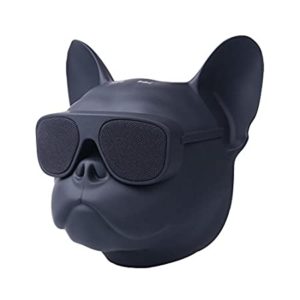 4. Couple SPA Gift Voucher
This is a surefire way to relax and make lasting memories with your significant other, away from the hustle and bustle of everyday life. So gift your boyfriend a SPA gift voucher and get ready to rejuvenate and enjoy some quality time with him on February 14th.
We hope these V-Day gift suggestions help create more love in your blissful relationship. Happy Valentine's Day!
---
View our videos
SIGN UP FOR NEWSLETTER
Be the First to Know. Sign up to newsletter today