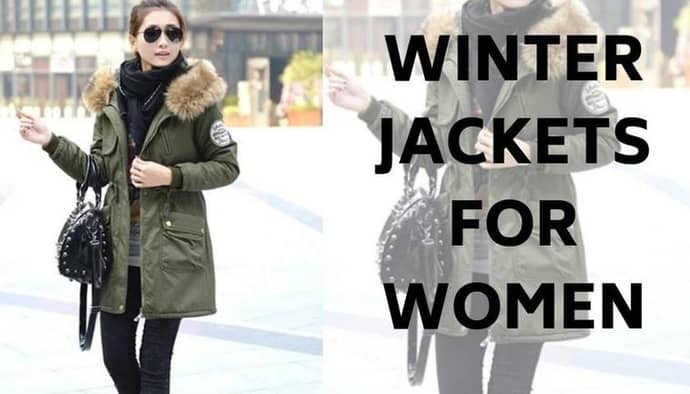 Jacket -10 Classics that never go out of style
Jyoti
1804 views
add comment
Winter is at its peak in North India. It will be sometime before spring sets in. A jacket is what you will need to keep you warm inside & outside. Further, a jacket for girls  stays in fashion for a long time. The style, the material, the pairing and the accessories will ultimately define your appearance. Well, if you have not chosen the most stylish jacket yet, it is time to do so now. The top brands are selling winter wear at  heavy discounts. You still have some time to make that selection. Take a pick from all that is available off the shelf literally(online). You can look stylish & stay comfortable at a fraction of the cost you may have thought of incurring on the purchase. It is not just a denim jacket that you should look for. There are so many affordable  jackets & coats to make you look chic & hip.
1.Plaid Woolen Coat 
You will look stylish for sure in this coat, as it never goes out of fashion. Further, it will also keep you warm because it is made of wool. A plaid woolen coat can be in monotone or in checks with two colors. For instance, they come in black and grey checks or in variations of brown coloured checks. They are typically knee length with a flap collar and resemble an overcoat and they have a  simple ,straight silhouette. For example, they can be paired with loose or fitting trousers or hammer pants. Accessories them with a woolen cap and matching bags and you are sure to look cool & elegant.
2.Parka Jacket
This is what an  eskimo wears in freezing conditions. It  is a hooded jacket which has  a fur lined hood. It is  supposed to be worn by the Caribou hunters & eskimos to hunt seals and caribou (reindeer like animals).  The parka was originally made from Caribou skin or seal skin. It is a puffed up and is designed to keep you warm. Further, it is insulated with animal skin filling and  is wind proof. It is  also long like an overcoat. Today, the parka coat is available in multiple colours. For example, the shorter parka is a  pull over jacket with drawstrings and filled with warm synthetic fibre .There is a faux fur hood and it has pockets too.
3.Puffer Jacket
This is similar to a parka jacket sans the hood. They are  commonly called quilted jackets .They are also lighter version of the parka jacket. In addition, they are windproof. There are layers of synthetic  fibres which provides the warmth. They are also available in multiple colours. Match them with similar colour trousers and set them  off with  contrasting heels and bags for a change. However, they can be matched with jeans at all times.
4.The Cocoon Coat
As the name suggest is a voluminous jacket style. It is mostly made of wool. Loose fitting stylish coats with large sleeves is what they are. They can be worn over sweaters & cardigans. In fact, they can be worn over multiple layers of clothing. Long & loose fitting sleeves, broad collars and a comfortable look is what defines this kind of jacket. They are best worn over tight fitting slim pants and jeans.
5.Suede Motorcycle Jacket
They look super smart & sassy. They are unisex. For instance, Suede, is definitely made from the hide of an animal. However, they are not to be  confused  with genuine  leather. Suede jackets  keep you warm and they are very comfortable. They are said to be porous and not good to be worn in rain and snow. For example, stylish collars, sleeves & zippers define this style .They are more modestly priced as compared to ones made with real leather.
6.Cashmere Wrap Coat 
A wrap coat usually has overlapping panels. They are supposed to keep you warm that way. And an overlapping coat in Cashmere is the ultimate luxury. They typically come with large wide collars. The  coat can be secured with a fabric belt. The belt defines this style. It can be adjusted to any size hence no buttons and no zips here. It can be paired with a skirt or a formal dress.
Further, cashmere is arguably the fanciest of all fabrics and, yes,  it is  expensive.
7.Faux Fur Jacket for girls
This is made from manufactured fur. There used to be a time when they were  heavy & bulky. Not any more. Over a period of time, the material  has become lighter and softer. For instance, the idea is that  It could replace the original fur and  animals are not harmed .It is also much cheaper. Faux fur is used to make coats & collars. However, they imitate the original. Apparently, the early imitations were from Alpaca, the South American animal.  It is ok to fake out faux fur coats today. Faux fur does look stylish .
8. Denim Jackets & Utility Jacket for girls 
This kind of jacket is used for camping& hiking .
Further, they are mostly made of denim or canvas. Above all, they are made with durable fabrics for the rough outdoors. They are not sleek and have several pockets, buttons ,zippers and collars for the rough & tough look. It is called the boxy style. These kind of jackets were mass produced in the US to help people working in the farms. They are  all weather jackets.
The denim jacket is the ultimate favourite. A light blue or a dark blue denim is a winner. It is cool, chic and all weather wear. It is definitely casual wear.
9.Leather Jacket for girls
These typically have a heady scent that is unmistakably leather. They have always been popular, similar to the denim jackets
In addition, they are long lasting & more durable. No two  genuine leather garments  look alike. In addition, leather grows softer over a period of time. Genuine leather must be cared for & maintained well unlike its cheaper counterparts. While it will expensive, it is also a premium product that will last a lifetime. The tanning process contributes to the smell of the leather. Low quality leather will not smell good. The product label will clearly mention the leather provenance. In most cases, a PU or PVC garment will indicate that it is not of leather.
10.Bomber Jacket for girls 
Further, these are shorter jackets that taper at the waist with a low collar.
For example, they were supposed to have been created for the pilots during the World War 2. They are  lined with fur to keep them warm. Stylish cuffs and zips have been added to the bomber jackets. They are extremely popular today along with denim jackets . Further, bomber jackets can be in suede ,leather ,nylon and in many other materials.  For instance, the nylon one is lighter and can be crafted to add a distinct waistband, cuffs and collar.
Finally, check out M&S, Myntra, Amazon & Flipkart online stores. The jackets are available in several colours and sizes. Above all, the prices are very attractive too.
Shops for Coats and Jackets are: – Uniqlo,  H&M , ZARA and Marks and Spencer's
Read other blog on Leather jackets  & bags at Yashwant Place,Delhi 
---
View our videos
SIGN UP FOR NEWSLETTER
Be the First to Know. Sign up to newsletter today