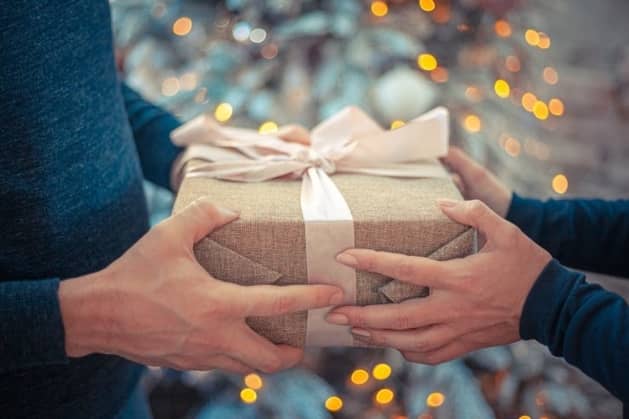 6 Unique Surprise Gifts That Will Drive Your Dear Ones Crazy!
Guest Blogger
136 views
add comment
One of the hardest decisions out there is picking a perfect gift for an important person in your life. You can only get gratified when they go "Awww" with the real expression of surprise on their face, that lasts for several minutes. We are here to make your dream come true!! With almost zero efforts from your side, we can certainly get a suitable gift delivered to your favourite person's doorstep. All you need to do is, relax back and scroll down until you come across a perfect surprise gift for your love. Here's a list of some interesting surprise gifts to make your gifting choice easy…
Birthday Contract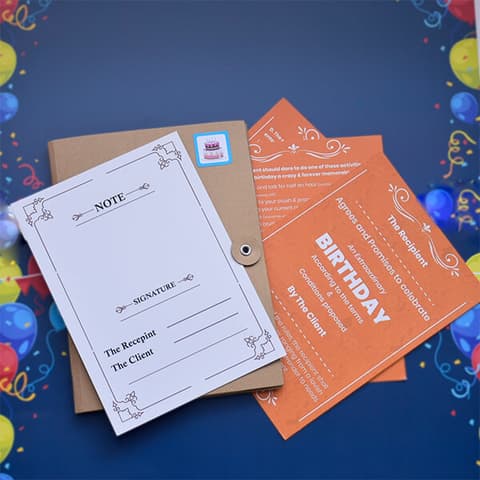 A contract that will make your dear one's birthday fun-filled and memorable indeed! Birthday contract comes in the form of a couple of cards. They are printed with some funny terms and conditions that the recipient has to sign.
Moreover, the terms and conditions are crafted in such a way that they strengthen the bond between the sender and the receiver.
In a world of routine gifts, get ready to gift something that helps you carve out some beautiful memories.
Gift a birthday contract and keep your relationship alive with the crazy terms and conditions that the contract entails.
Jar of Nothing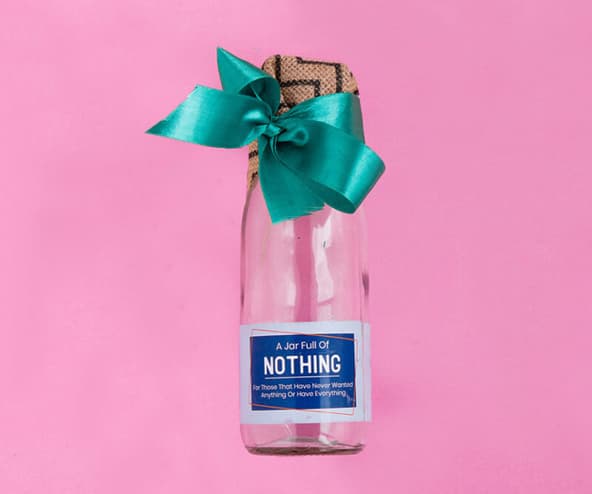 Have you ever asked your near and dear ones the question "What do you want to be gifted with"? What was the response you got? Was that "Nothing"?
Here is a perfect gift for those who come up with this answer. A Jar Full of Nothing! You can fulfil their wish by gifting nothing and yes as the saying goes – "Nothing" is really important.
Further, this would also make a perfect gift for someone who thinks they have everything in the world.
QR Code Birthday Wishes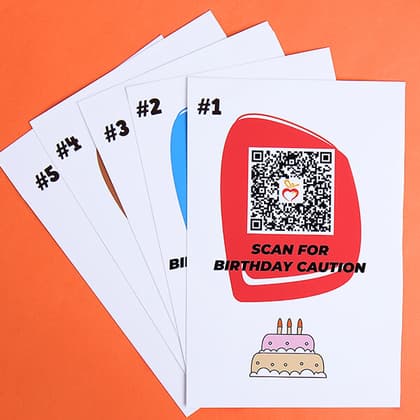 If you are someone who was born in the '90s, you know the beauty of both love letters and digitalised wishes. Now, your dear ones can experience this with the help of QR code cards/  that are specially designed to give the receiver a special feeling!
The gift comes as a set of 5 cards that should be scanned with the help of QR code scanner application to read the special birthday message sent by you.
The messages are exclusively written for the occasion of birthday and can be customised as per your wish. Let the receiver scan the card to read the message sent by you.
Quirky Badges for Friends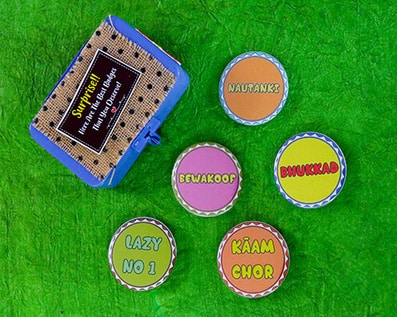 Best friends are those whom you can insult anywhere and everywhere. And they come up with something that is even more insulting.
In fact, you become so used to insulting, you feel weird being nice to each other. Here is a box filled with quirky badges that your friends can definitely relate to.
Every friend's gang has a bhukkhad, nautanki, lazy no.1, kaamchor and a Bewakoof. Sometimes, you can find all the attributes in a single person.
These quirky badges would undoubtedly make for the most honourable present that you can gift them.
A Jar Full of Chocolates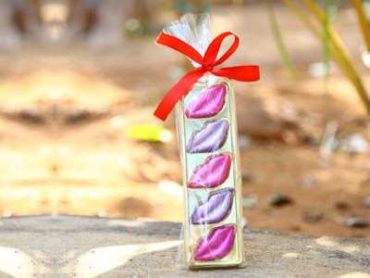 If your loved one is fond of chocolates and cannot get enough of them, here is a jar full of delicious treats to gratify their sweet tooth.
The jar comes with some hilarious puns and cheesy quotes that will make the receiver blush and smile.
This gorgeously decorated jar comes with sweet treats inside & some good quotes printed on it. It is the best thing anyone would love to receive on their birthdays.
Comical Love Cards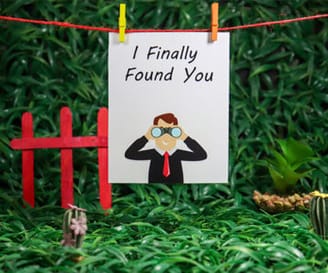 Have you ever tried a pick-up line on someone? If yes, you know how awesomely they work. Here's a set of 5 comical cards with some best pick-up lines that will make the receiver go all smiles.
The gift would certainly make a perfect choice if the birthday champ is the love of your life. You can choose to add a jar of chocolates or a romantic love contract to make the gifting the most memorable one!
Love exploring a unique collection of surprise gifts? Pick one for your dear one and we guarantee a million-dollar smile as soon as the surprise knocks his/her door.
---
View our videos
SIGN UP FOR NEWSLETTER
Be the First to Know. Sign up to newsletter today