Shop at the Best Boutiques in Chennai
Kausy M
2816 views
add comment
Boutiques in Alwarpet: Alwarpet is an upscale neighbourhood in Chennai. There are hospitals, schools, grocery shops and restaurants in Alwarpet. Furthermore, this is a quiet residential area and is typically not associated with shopping boutiques. T.Nagar, Mylapore & KNK Road in Nungambakam are the main shopping markets in Chennai. However, it is time we changed our mind about this Chennai shopping Market.
Let us tell you about shopping in the best boutiques in Chennai in C.P. Ramaswamy Iyer Road, Alwarpet area. Shopping in Chennai in a peaceful residential area is a big plus in itself.  As a matter of fact, the shopping experience is enhanced as the crowds do not distract you. There are only serious shoppers here. You can easily walk in this quiet street and visit the boutiques after parking your car. Finally, the variety of non traditional shops drive shoppers to Alwarpet. Here, we bring you the best boutiques in Alwarpet…
Alwarpet boasts of the following:
a) Best Salwar Kameez boutique shops In Chennai
b) Best jewellery Shops in Chennai
c) Stylish Saree Shops
d) Shops for Ready Made Blouses
e) Best Chennai Handicraft Shops such as
The Museum Company 
And lastly, the Chamiers gift shop and Chamiers Cafe in R A Puram, which is close by.
Saree Shop in Chennai  boutiques – Shilpi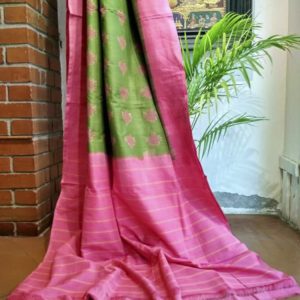 Shilpi is a very well-known shop in Chennai. It is a fairly large & spacious store.
There is an interesting albeit limited collection of sarees in Shilpi. The collection includes Kota sarees with chickan work (from Lucknow) embroidery, Matka and Tussar silk with block prints in geometric designs, georgette and crepe sarees with unique soft prints and Zari borders and bandhini sarees from Rajasthan, Bishnupuri sarees and Gadwal sarees. The Kanjivaram sarees and silk cotton sarees that are manufactured in Tamil Nadu are more prominently displayed in Shilpi and the collection is good.  In addition ,there are Chanderi sarees and ikat sarees. Sarees at Shilpi are quite distinctive. A variety of saree blouses and blouse materials with plenty of embroidery and stone work is also available.
Salwar Kameez @ Shilpi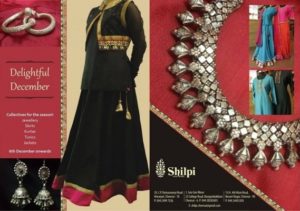 Boutiques for salwar kameez were not very popular a decade ago. If you are not too keen on sarees, you can take a look at the cotton and silk cotton salwar suits. There are unstitched salwar suit fabrics as well. Shilpi has a fantastic range of fabrics in cotton, Chanderi and Banarsi.
Other attractions include beautiful small purses and stringed small bags matching the saree color. They also stock fashion and ethnic jewellery such as bead necklaces, bracelets and earrings. We also found costume jewellery and temple jewellery here.
It is because of the variety of sarees & jewellery that this shop is popular.
Sarees & Ready Made Blouses- Aavarna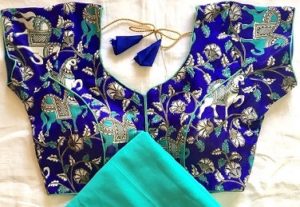 Modern sarees, readymade blouses and salwar suits in Alwarpet.
Aavarna is known for tussar and organza saris with embroidery work. They have more choices in cotton, silk, georgette, chiffon and crepe saris. This is one of the few Chennai shops for party wear sarees in Alwarpet.
As you enter the store you will notice a good collection of leggings in many colours. Plain leggings can be paired with bothshort kurtis and long kameezes. They are a kind of versatile bottom wear.
The next thing that you will notice are the readymade blouses in plain colours. Again, they are versatile and can be paired with very many sarees. While some are plain, some are heavy brocade blouses. Colourful cut work blouses can also be found .Cut work is a special kind of work done on fabrics. Pieces of fabric are cut out to make an interesting pattern. The cutwork blouses are ready to be stitched blouses and not ready made blouses.
Avarna also stocks salwar suit pieces, popularly known as salwar kameez in cotton, georgette and Chanderi fabrics. There is a collection of ready to wear salwar suits as well. In the 'SALE" period, the salwar kameezes are available at half price.
There is a separate section for sarees. From simple georgette & cotton sarees to expensive Kanjivaram sarees, they have quite a range.  Further, they stock organza & tussar sarees also. For instance, Cutwork and embroidery work add to the appeal in a tussar or an organza saree and make them look elegant and ideal for party wear.
Some of the Kanjivaram sarees are very distinct and it appears that they have been specially designed in house.
Salwar Kameez Shops in Chennai
Amaara has readymade salwar suits and fabrics for salwar kameez in silk, cotton, tussar, raw silk and a variety of other materials. Colourful prints, embroidery, patchwork and cutwork motifs are all available in organza, tussar silk and cotton.
Sarees in silk, silk cotton and organza are also available here. While it is not a very big shop, the items are all well displayed and it is a quiet and stress free environment for shopping. They have an online shopping presence as well.
Chennai Saree Shop- Samasta
Samasta in Alwarpet is an apparel shop close to Shilpi
Samasta is not a very large store and therefore the selection is relatively small. Consequently, there would typically be 20 sarees of each variety. We saw a great collection of Maheshwari cotton sarees in some stunning colours such as sea blue & baby pink with contrasting pallus. They looked stylish & simple. Similarly, they stock Chanderi sarees and Kota sarees in some unusual and unique patterns. Hence, if you are shopping in Chennai for casual cotton sarees, Samasta in Alwarpet should be a natural choice.
Samasta Boutique in Alwarpet, Chennai | Shopkhoj
Tussar Sarees
What really caught our attention was the embroidered tussar sarees. These were quite unique in beautiful shades of red & grey. Further, they had  tussar sarees with some distinct prints as well. The printed tussar saree is lightweight as compared to the embroidered tussar saree, which is a bit heavy. It seems like not many shops in Chennai stock embroidered tussar and printed tussar sarees.
Tops, Palazzo Pants & Skirts
In addition, there is a section dedicated to tops and skirts, trousers, stoles & palazzo pants. They are lightweight and ideal summer wear dresses. Kalamkari tops, Ikaat tunics, casual wear skirts, cotton palazzos and trousers were on display. Samasta probably has more variety online.
This is a store especially for young women who wish to dress in a trendy clothes. The fabrics used are cotton, linen and silk all of which are natural fibers. Hand embroidery and printing are generously and aesthetically done on clothes.
Casual Wear Dresses in Chennai  boutiques -Azurina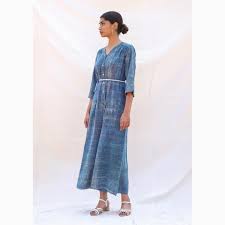 Similarly, Azurina stocks Indo western dresses. It is a fairly large store as compared to the several small stores adjacent to it.
If you are in this part of town wondering where to shop for causal summer dresses, step into Azurina.
Colourful pants in pink & peach and stylish cotton cropped pants in checks and stripes are on display. The fabric is so soft that you would wish to buy more than one of these and they are in the Rs. 1500 to Rs. 2000/piece price range. Similarly, they stock tops and tunics in pastel colors that all look very modern. They also stock casual & baggy tops. Just the sort of dresses that will be ideal for a beach holiday.
As you go further inside the shop, which leads to a small ante room, there are frocks for kids on display. Pretty pinks and bright red colored dresses for girls are all beautifully finished with ribbons and bows. They are essentially simple and comfortable dresses. While the kids dresses are on one side, they stock night dresses for women on the other side.it is certainly worth a look.
In the main section of the store, they stock home & dining accessories as well. While the collection is not huge, it is certainly worth a buy. Look out for cocktail napkins, coordinated table mats, runners and other dining accessories.
Cheese plates, oversized cutting boards and salad bowls in wood are also available here. Wreaths with dried flowers and some similar dried flower arrangements make up for some additional home accessory items. They have small rugs on display as well.
This is a good shop for casual wear apparels and gifting items.
Kutch Embroidery in Chennai – Sanskrutie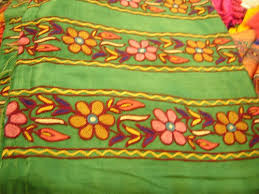 Sanskrutie is a small shop. If you are shopping in Chennai for Kutch embroidered kurtis and Gujarati fabrics, then Sanskrutie should be your best destination.
Dresses with Kutch embroidery is the main offering in this shop. As you enter the shop leaving your footwear outside, you will notice some wooden blocks that are displayed in the back wall of the shop. They are printing blocks that are typically used in the process of block printing fabrics in Gujarat.
 Firstly, the kurtis are bright and colouful with typical Gujarati prints, which would include a bird or a flower motif. On these kurtis, the mirrorwork embroidery pieces in contrasting colors are attached. They are attached at the neck and in the arms. Deep reds, Indigo blues and dark greens are some of the favorite colors that are used in the garments. They cost about Rs. 2750 to Rs. 3000/ apiece.
There is also a section where you can buy the fabric for kurtis.
You can get the Kutch embroidery kurtis tailored to your size & to your designs. Sanskrutie also stocks short skirts and one piece gowns.
In addition, they have a good collection of blouses for sarees. There is a lot of mirror work and embroidery on the Gujarati blouses. The blouses can be altered, customised and tailored to your measurement. When you are in need of a nonstandard & stylish saree blouse, Sanskrutie would be your stop.
Cut pieces of Kutch embroidery  that can be stitched on to fabrics is available. These small square pieces can be stitched on to blouses, kurtis, cushion covers and made into wall hangings also. They look very distinct.
Sanskrutie also stocks minimal silver jewellery such as bangles and chains.
Jewellery Shops in Chennai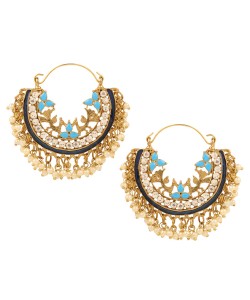 Silver Line is small jewellery store.
Silver Line stocks earrings, pendant sets bracelets in silver and some in Platinum. As a matter of fact, the silver metal is embellished  with amethyst, moon stone, topaz, sapphire and ruby are all beautifully crafted. The craftsmen, some of whom are from Kolkata, create these jewellery pieces. The prices are reasonable.
Other Jewellery Shops in Alwarpet are :
Chamiers is a very pretty and inviting shopping complex for jewellery and gift items.
The cafe here has all day dining. The cafe is surrounded by greenery and the atmosphere is very pleasant. Photographs of old Chennai society adorn the walls. The decor is laid back and soothing. The quality of food & service is very good. In other words, it is a charming place.
In conclusion, we would recommend an enjoyable day shopping at these boutique shops in Chennai.
Have a wonderful day shopping at the boutique shops in Chennai!
---
View our videos
SIGN UP FOR NEWSLETTER
Be the First to Know. Sign up to newsletter today