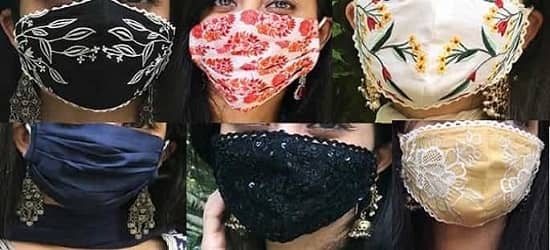 Masks Grab Wardrobe Space & Attention.Get The Latest Styles Right Here
Monika Chauhan
142 views
add comment
Firstly since COVID-19 disrupted the everyday lives of people across the world–the way we  interact, work, socialize, and travel–new words  have become  part of our daily terminology. Above all, words like social distancing, incubation period, quarantine and community spread  are new terms of everyday usage. Further, face masks have become synonymous with the coronavirus outbreak worldwide. In addition, from maids to monarchs, masks have become mandatory. Buying a mask online is an absolute necessity today.
 Masks-WIKI
Masks as we have known in the past, have been used for disguise, performance ,entertainment & protection.
In addition, ,Doctors always used masks. For example, civilians in Delhi & surrounding areas have been using masks due to poor air quality in the past. Further, It is common knowledge that masks were used to  prevent infections.
Commodification of Masks
However, it is unfortunate that the pandemic has forced us into the commodification of masks.  For instance, It is something that we all have to wear in public places. Above all ,masks have become part of daily lives and one does not know for how long . Therefore, while it is not very pleasant to wear a mask people are getting used to it. In other words, the wide use of masks has slowly but surely made it into a commodity.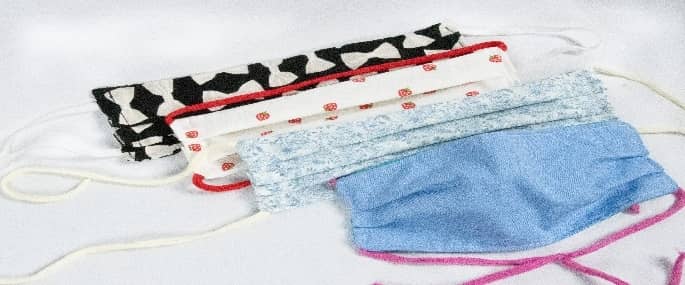 Turning a crisis to an opportunity
In fact, a crisis has become an opportunity and it has given opportunity to many housewives and garment manufacturers to create & supply masks during the pandemic. Therefore, several reputed organizations quickly scaled up  to make masks, PPE suits , sanitisers etc.  For instance ,donating masks and other essentials during the pandemic has definitely helped to build empathy & bring in a social bonding.
Masks as Mandatory
Fast forward to 2020. Covering the mouth and nose with a mask has become the norm to prevent Covid-19 transmission. You can see people wearing many different types of face masks. These include hand-made masks, disposable medical masks, N95 respirator and more.
The pandemic has made the use of masks compulsory for everyone. Moving from optional to mandatory & essential to functional , masks are universally spoken about, discussed and purchased today .
In conclusion, people choose masks as per the availability. For others, matching face coverings with their outfit is a trend. What's more, the trend has entered the accessories category! Similarly, many brands are offering masks that complement tops, dresses and even headscarves.  Further, Mask Design is a big business today.
Shopkhoj.com brings you different types of masks available in the market today. Take a look…
1.Basic Cloth Face Mask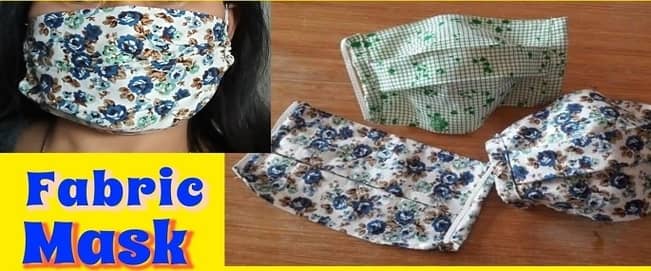 2. Bandana
Further, it is a common practice to use the triangular or square piece of cloth or bandana as a head or mouth covering.

Colourful Cloth masks from Fab IndiaFabIndia has cotton pleated masks . Further they are  soft and light weight & sold as a set of 3 pieces.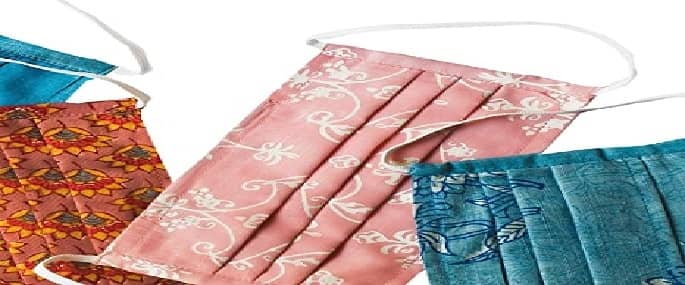 4. Myntra-  Mask Design
Myntra, the online store has a good collection of masks too.
With masks becoming everyday necessities, celebrated fashion designers have also jumped on the fabric mask bandwagon. For instance ,the change is quite evident as they shift focus to the three-layered mask production. Further, these non-surgical masks are reusable too.
Choose your pick from these attractive, colourful designer masks: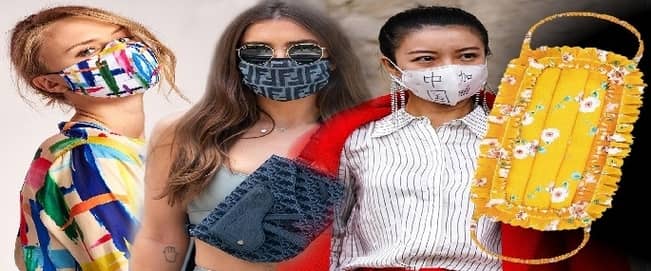 5.Reusable Masks from Ritu Kumar
Ritu Kumar , the popular Indian designer has introduced her new masks. Check her mask design here.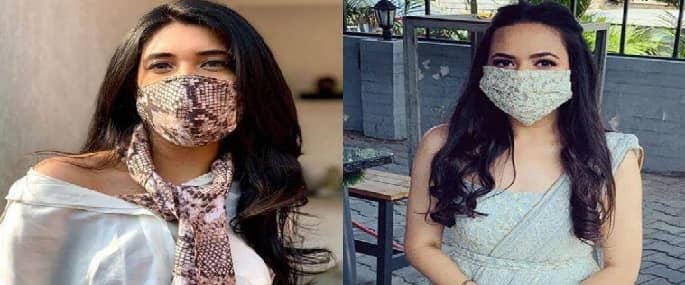 6.Designer Face Masks from Masaba
Could you ever image buying designer face mask online  from reputed design houses. https://www.houseofmasaba.com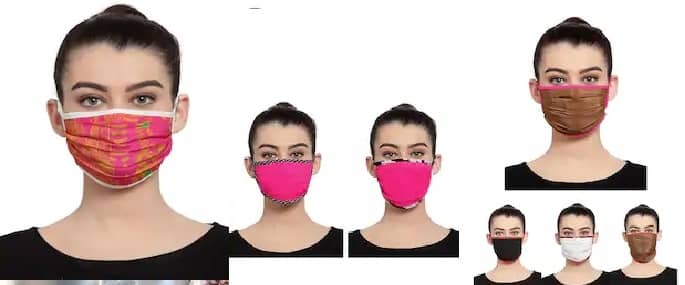 International Fashion
 7.Macy's has coordinated earrings & Masks
Mask design & earring design go hand in hand.
Check the ones from Macy's New York . In addition, they have classic coordinated earring and mask combo.
8. Vogue Selections 
Vogue has a list of several international & classy selections The collection is from International design houses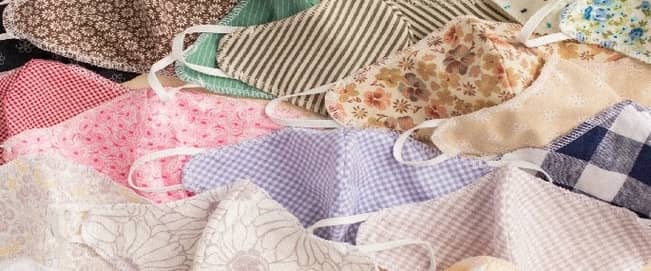 9. Masks for Kids 
Further, young children may not feel quite comfortable with masks. While parents can help them understand why they might need to wear one, they may also go for masks that are fun to wear. So here are masks for your Mighty Avengers or Disney Princess-obsessed kids.  For example, they will think that it is a cool accessory/toy. Kids masks are very popular.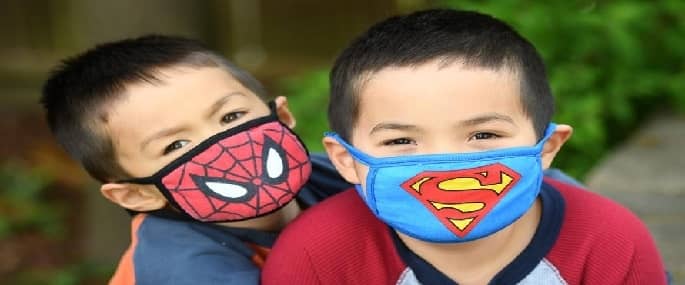 More on KIDS Masks
https://www.healthline.com/health/parenting/best-face-masks-for-kids
STURDY FACE MASKS 
10. N95 Respirator
https://www.amazon.in/3M-Particulate-Protection-Respirator-Surgical/dp/B01FW3R5D4
Offering the most protection against the coronavirus, N95 Respirators are actually reserved for healthcare workers. In other words, this mask is highly recommended.
11. Disposable Surgical Mask
These types of masks are commonly used by medical professionals. They look thin (paper-like) and are available in white and light blue colours. However, as the name suggests, surgical masks should be used just once.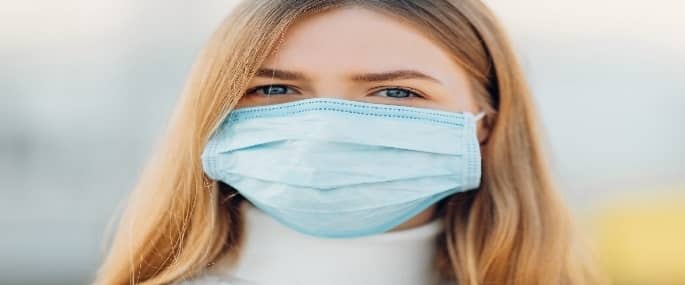 12.Cone-Style/Molded Face Masks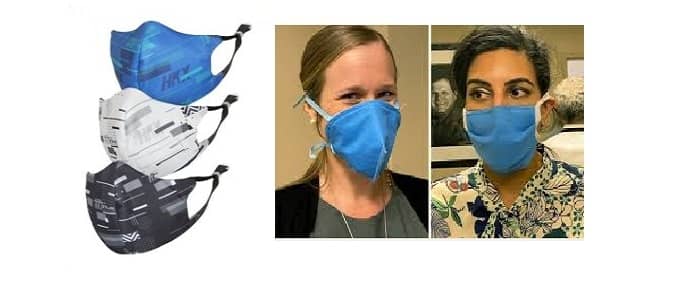 Cone-style face masks are also called molded masks.  for example, with a metal strip appearing at the top, these masks fit over the mouth and nose well. They are said to be more effective than a bandana.
13.Full Length Face Shield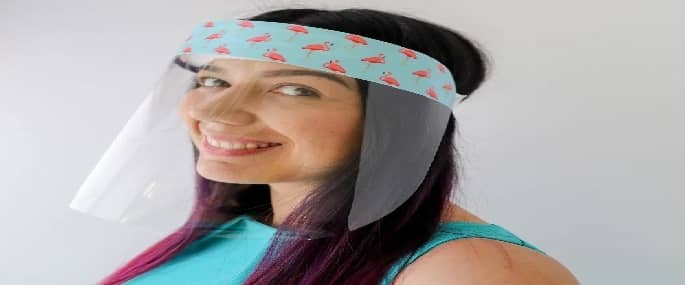 This mask covers the entire face right from your forehead to chin. It comes with a cushioned headband.
14..Activated Carbon Masks-face masks
These masks consist of an activated carbon filter to help collect and filter out the pollutants. In conclusion, they primarily help you breathe in purer air, especially if you are living in a very polluted environment.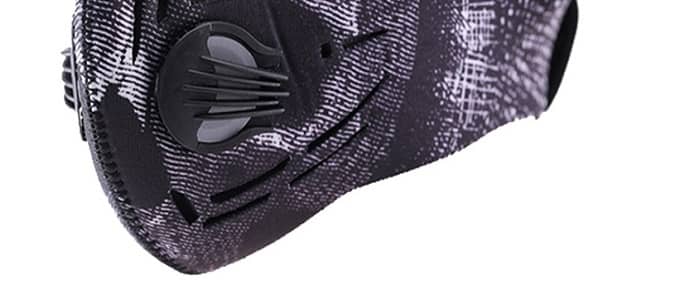 You can get your masks Tailored to match your dresses  at
https://www.instagram.com/shalinikakkardesigns/
---
View our videos
SIGN UP FOR NEWSLETTER
Be the First to Know. Sign up to newsletter today