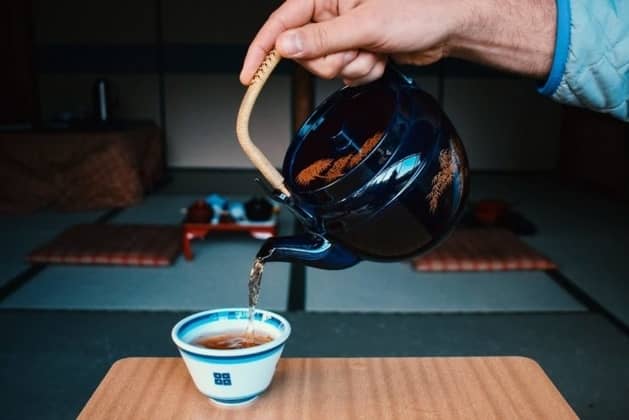 How About Sancha Tea & Wonki Ware Pottery From Santushti Shopping Complex
Kausy M
277 views
add comment
Santushti Shopping Complex
If you wish to shop in Delhi far from the madding crowd, head to the Santushti shopping complex in Chankyapuri, central Delhi. Santushti is a Delhi shopping market started by the Air Force Wives Association. The market is just across the Ashoka and Samrat Hotels and near the embassies in the ChanakyaPuri area. Let's take you to where you can find Sancha Tea and Wonki wear pottery.
Sancha Tea Shop
As you enter the shopping complex, there are shops to the right and to the left of the entrance gate. Walk into the manicured surroundings and visit Sancha, an exclusive tea boutique. The wonderful aroma of tea, the display of their eclectic assortment of teas & the extensive stock of tea pots and other accessories for tea, all present a very unique & delightful experience. Try sipping tea blends such as mint & vanilla. There is a server who brews up a hot cup of your choice.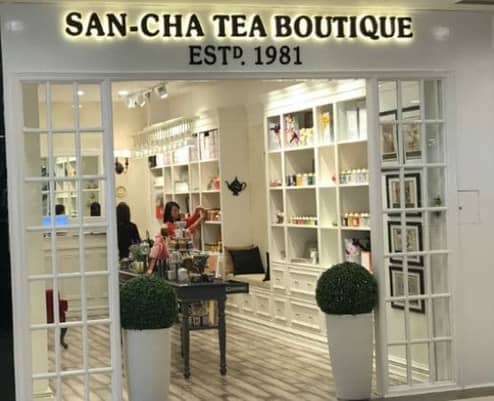 Santushti Store
The Santushti Concept store is right across. Saris in Chanderi silks & cotton, salwar kameez suits in a variety of fabrics, stoles, Pashmina shawls, home furnishings, handicrafts in brass & white metal, wall paintings, silver jewellery and several ethnic products are on display. This shop is truly representative of the Indian shopping experience.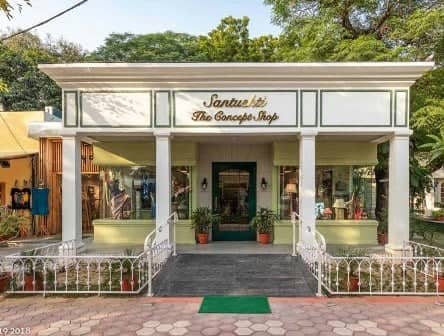 Clothing @Santushti
Then there is Ogaan, for exclusive and classy Indo Western wear, Anokhi for cotton skirts and tops as also home furnishings in exclusive Rajasthani block printed fabrics, Christina for kurtis and tops in crepe & georgette with screen prints.
Hop across to maison 15. This is a fairly new store in this shopping complex . They stock some exclusive home accessories from Bali, South Africa, besides of course from India. Particularly, they stock Wonki ware South African pottery . It is handmade tableware pottery which is microwavable & chip resistant . They are being used by gourmet chefs Jamie Oliver and Nigella Lawson. maison 15 also has coordinated wall paper and upholstery.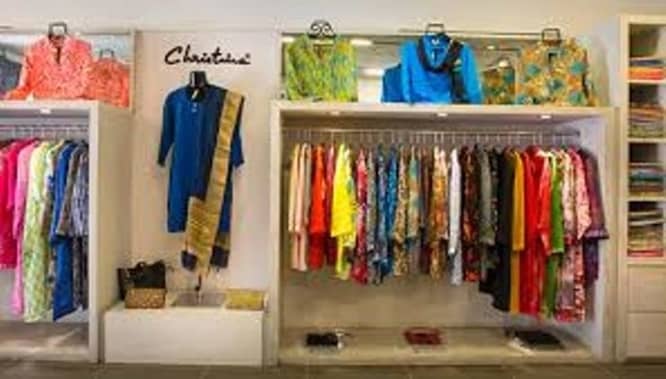 Ensemble sells silk dresses. Inch Tape is a new shop with bridal wear/party wear salwar kameez dresses while Neeru Kumar's woven scarves ,tunics & tops are all sold at Tulsi. Tex Indus has pashmina shawls and some beautiful tops and tunics with applique work. Casa Pop stocks colorful & gay cushions ,pouches, home accessories and gifts. Lotus Eaters stocks pashmina shawls as well as silver jewellery.
If you are a visitor to Delhi, and would like to experience Delhi shopping in peace & quiet ,without going to a regular shopping market, Santushti is the market to visit.
---
View our videos
SIGN UP FOR NEWSLETTER
Be the First to Know. Sign up to newsletter today