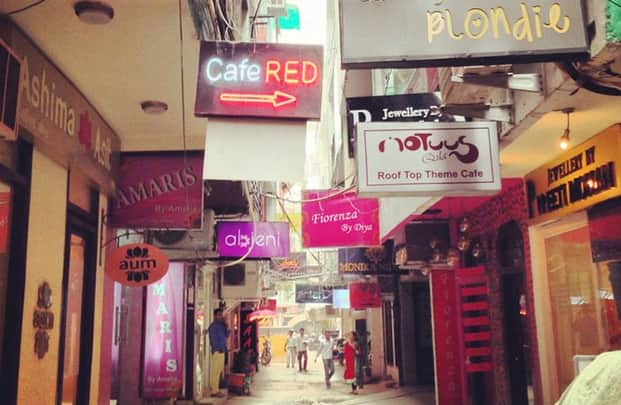 Top 3 Reasons To Visit Designer Boutiques in Shahpur Jat for Best Lehenga Shops
Kausy M
5363 views
add comment
Wedding Shopping in Shahpur Jat: Shahpur Jat was the Capital of Siri, the city founded  by Allaudin Khilji several centuries ago. The Shahpur Jat Shopping Market is in South Delhi and it is close to the Hauz Khas village. It was a quiet neighbourhood till a few decades ago. It was during the Asian Games in 1982 that Shahpur Jat came to prominence because the athletes village was built in Shahpur Jat.
Soon, designers started to open their designer boutiques in Shahpur Jat. Consequently, it turned into a haven for brides looking for the best lehenga shops in Delhi and designer boutiques. However, several designer boutiques are still undiscovered Delhi shops.
Firstly, Shapur Jat Shopping Market is not Crowded
When you go searching for bridal wear in Chandni Chowk, you know what you are letting yourself into. The Chandni Chowk Shopping Market is chaotic, noisy and crowded. Hence, you should be prepared  to brave the crowds. As compared  that, Shahpur Jat is a quiet market and  it is not  chaotic. The breezy lanes in the market make it very convenient and easy to shop. Further, ambience and atmosphere mean a lot to shoppers as it makes shopping more pleasant and comfortable.
In addition, there is an identified parking spot for cars.
There is no reason to visit the best Lehenga shops in Chandni Chowk shopping Market when you can get the best lehengas and best Anarakali suits in Shahpur Jat Market.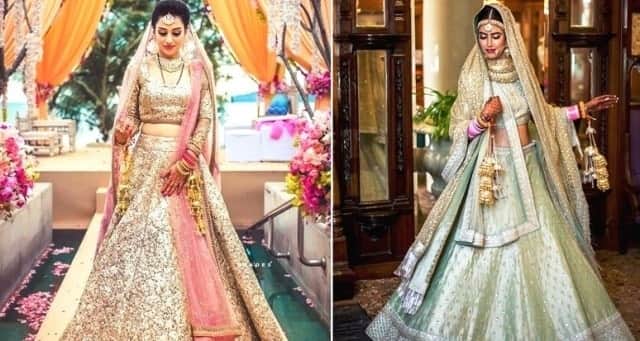 Designer Boutiques in Shahpur Jat are Close to One Another
Second, the designer boutiques are close to one another. The shops in Shahpur Jat Market are small and compact. They are adjacent to each other. Therefore, it is easy to pop in and out  of the stores quickly. You can easily visit  twenty five shops in day in relative comfort .
Check out all the designer boutiques, the various designs and styles and select the one you liked the best. Therefore ,decision making is easy. There are non bridal boutiques with stylish casual wear clothes that you will like.
Bridal Lehengas in Delhi – Great Choice at Great Prices
Thirdly, they have the choice of  designer lehengas, designer gowns and designer anarkali salwar suits.
We wish to emphasise that they are available at non designer pieces. Furthermore, the heavily embellished lehengas in floral patterns and motifs, and Anarkali suits are inspired by Bollywood fashions.
Ten bridal lehenga shops and designer wear shops in Shahpur Jat Shopping Market.
Arjun Arora Wedding Shopping in Shahpur Jat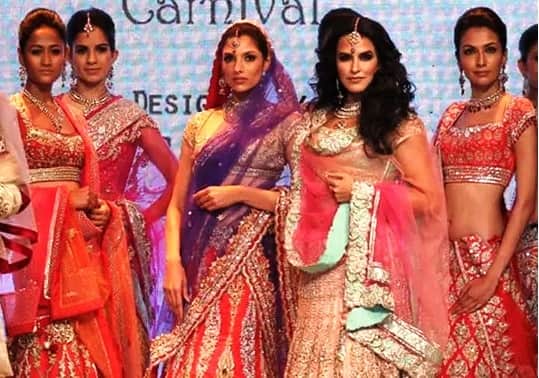 Has a fantastic selection of shararas, ghararas and bridal lehengas. Pastel shades  with  mini embellishments are in and they look very stylish.
They are in the Rs. 35000 to Rs. 40000/piece price range. In addition, there is a stock of casual wear shararas in cotton at Rs. 9000/piece.
He has been in Shahpur Jat for a couple of years and has a regular clientale.
Sitara
They have some interesting kurtas in Pakistani and Afghani styles. Kutch embroidery from Gujarat, Ikaat and Kalamkari paintings from Andhra Pradesh are beautifully used in the kurtas and tops. The kurtas and tops hence look distinct and unique. Each piece is designed and created separately.
They design also stock Kolhapuri chappals with attractive embellishments.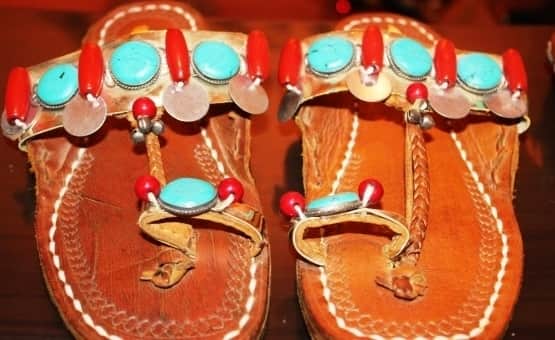 Poonam & Meenu- Designer Boutique in Shahpur Jat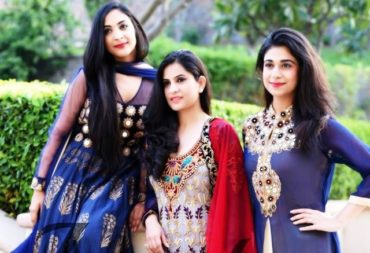 Quite a nice collection of bridal wear lehengas and Anarkali suits and gowns in some latest designs. The shararas and  bridal lehengas could cost anywhere between Rs. 55000 to Rs. 75000/piece.
The Silk Tree-Wedding Shopping in Shahpur Jat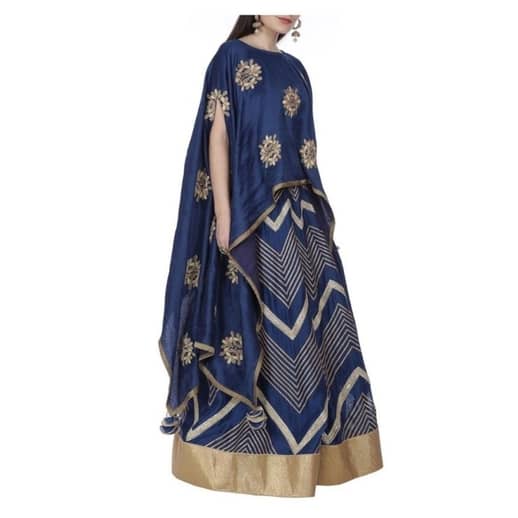 Very elegant collection of light lehengas in ivory gold, whites and creams with contrast blouses and dupattas in the Rs. 10000/piece price range .
They also have a fusion line of dresses with Ikaat like fabrics from Uzbekistan.
Jainee-Wedding Shopping in Shahpur Jat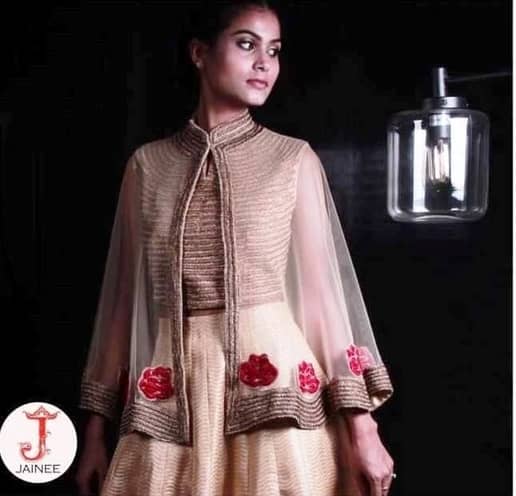 Jainee is a small shop with ethnic party wear dresses in raw silk and Banrasi Fabrics.
The dhoti pants and kurtis look great as an evening wear. Colourful bridal lehengas and jacket blouses were in the Rs40000/piece range.
Heavy sequined and embroidered blouses are worth a buy at Rs 5000/piece.
Fash Enable- Designer Boutique in Shahpur Jat
Fash Enable's owner Sanchita Gupta specializes in simple party wear gowns.
They use imported silk fabrics. The gowns are elegant simple and stylish with minimal work. The gowns are in the Rs. 18000/piece price range.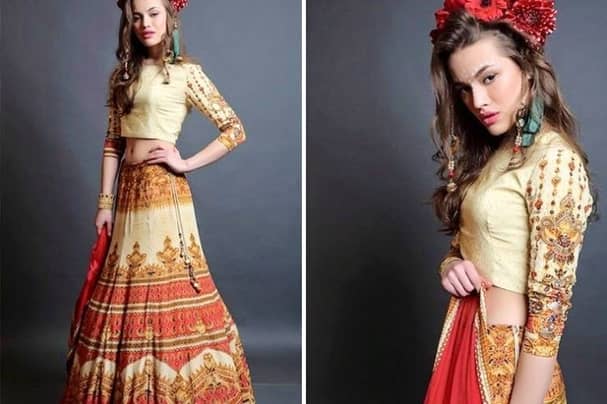 Kalista
Gowns in digital screen prints  and Anarkali suits in dark colours with heavy embroidery.
They also stocks tops:
Nikita Gupta-Wedding Shopping in Shahpur Jat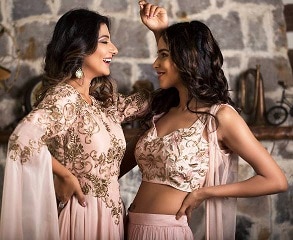 Heavy bridal Lehengas with sequins and zardozi work and wedding gowns in georgette and satin. Mustard, light green(made famous by Alia Bhatt), pastels and some  pinks were on display.
The heavy worked lehengas were Rs. 90000/piece and the simple ones were for Rs. 25000/piece.
Amelia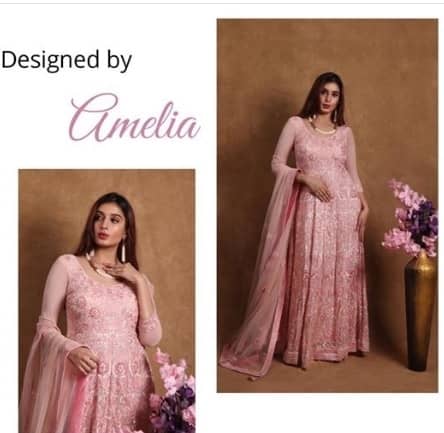 Amelia is in the basement had a good collection of Anarkali salwar suits in light pastel colours such as pinks and blues. The prices would be around Rs. 15000/piece.
There was ' Sale' going on in the shop.
Akilah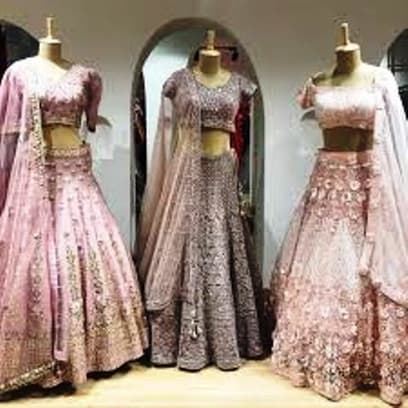 Fairly new shop with a range of wedding lehengas, Anarkali dresses, gowns, jewellery and footwear. Bridal lehengas are in the Rs 100000 price range.
Mahira Jewels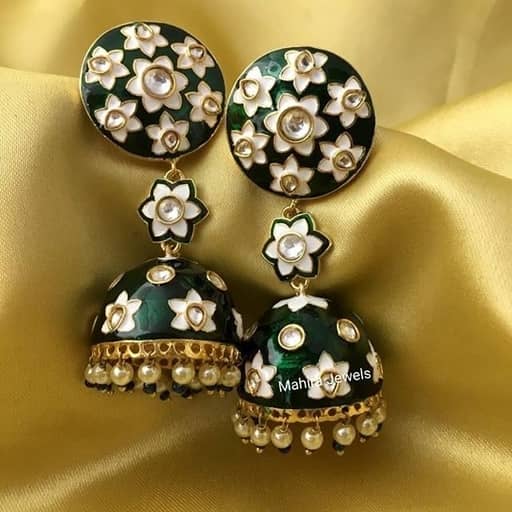 Imitation jewellery.
Long Kundan necklaces with semi precious emerald and ruby stones, Maang tikka, jumkas, bracelets and bangles. Indian jewellery deisgns that are a perfect match for Indian ethnic dresses. Average price is Rs. 2000/piece.
Other related blogs :-
 Best wedding Shopping Markets in Delhi 
---
View our videos
SIGN UP FOR NEWSLETTER
Be the First to Know. Sign up to newsletter today