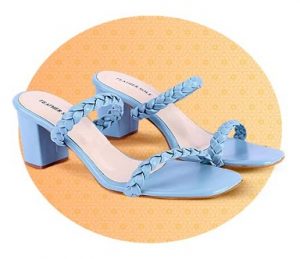 Best Shops for Shoes and Bags
Best Shoes and Bags Shops in Jaipur Market: For traditional Rajasthani footwear, we recommend you to visit this small shop called Tourist Shoes in the Bapu Bazar market.
They specialize in Jaipuri, Jodhpuri and Nagra shoes, chappals (flip flops) and sandals for men, women and children. They are mostly made using camel leather.
We particularly liked their collection of sandals. They are not just soft and attractive but also reasonably priced so you can't resist walking way with more than a lovely pair.
While in Jaipur, you can also explore shopping for the latest trendy bags too. Charles & Keith, for instance, specializes in exclusive range of bags, footwear and accessories for women. The Singaporean fashion brand was set up in 1996 by two brothers Charles and Keith Wong.
The brand redefines the modern accessories segment to empower women to express themselves freely through fashion. Its trend-focused designs are now available in a number of stores in Asia Pacific, the Middle East, Europe and the United States of America.
From clutches, crossbody bags, totes, handbags to wallets and more, Charles & Keith has a perfect companion for every woman. The designs vary from classic top handles to sharp angular designs to embellished locks. So choose your pick to fit in all your essentials!
Check out best shoes and bags shops in Jaipur market only at Shopkhoj.