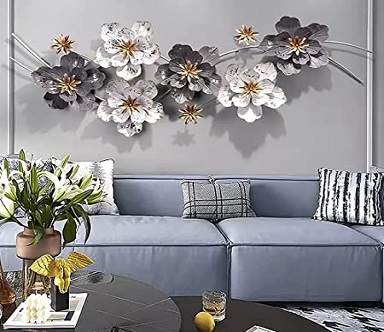 Best Shops for Home Decor
Best Home Decor Stores In Jaipur: Are you looking to buy some home decor items in Jaipur? Anantaya at Prithviraj Road, C-Scheme, makes for a perfect visit. The brainchild of Ayush (designer) and Geetanjali (architect) Kasliwal, Anantaya aims to develop innovative products through while preserving traditional crafts. "It is important to take measures to prevent ecological degradation – be it cultural, economical, environmental, or any other sphere, keeping in mind that we need to evolve and grow," hence goes the company's design philosophy.
Rooted in ancient craft practices, the brand focuses on Indian culture and contemporary international lifestyle. Home accessories, wall hangings, candle stands, planters, lamps and similar objects used in home decor are all available at their store.
Beaten brass, stone and wood are some of the materials used in the making of their products. Yes, the prices are a bit on the higher side but you will surely love their unique appeal.
At their store, we came across a beautifully piece called Lotus Hook for curtain stays or wall installations. It was hand hammered in brass and copper by talented Thathera artisans. What attracted us the most was the design of its petals; they were antiqued and lacquered to remain tarnish free.
Check out some of the best home decor stores in Jaipur only at Shopkhoj.com