Why Is Linen Fabric The Perfect Summer Wear For You?
Apr 28, 2020
Guest Blogger
324 views
add comment
Beating the heat is the first task we face every summer. The best substitute to cotton fabrics is undoubtedly linen. This fabric extracted from the "flax plant". It feels cool to touch, a phenomenon which indicates its higher conductivity (the same principle that makes metals feel "cold"). It is smooth, making the finished fabric lint-free, and gets softer the more it is washed.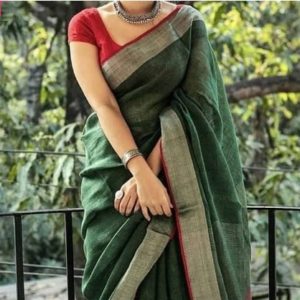 Cotton Vs Linen
Cotton also absorbs the moisture created due to sweat but still gives a sticky feel to the body. But linen, on the other hand, can absorb moisture and the person wearing it will not feel the dampness. This fabric is used to make shirts, pants, blouses, and sarees and can be used at any time of the year.
This fabric is used to make bags, thus making the fabric an easy entry into the decorative industry as well. They are used to make table cloths, aprons, napkins etc.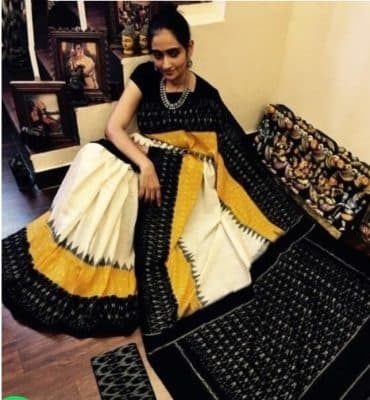 Origin:
The natural  fabric is extracted from the flax plant. It ranges between the shades of ivory, white and grey. They are then bleached, dyed with the required colour and then made into the necessary fabric like a shirt or a saree.
Thread Count
Especially while fabricating sarees, one can determine the quality and price of a  saree by the "thread count". In a saree, craftsmen weave threads horizontally and vertically. The horizontal threads are called "weft" and the vertical threads are called "warp". The number of wefts and warps per square inch is called as a thread count. The thread count varies from 60 to 120 in a linen saree. Higher the count, higher will be the quality and price.
Properties and Maintenance
Further, a  saree  made with this fabric usually gets wrinkles easily and requires a lot of ironing. The sooner it gets wrinkled, it means it is reflecting the true properties of the  textile. So a wrinkled saree is a symbol of purity. Moreover, it is a growing trend these days.
In some cases, only the weft is made of linen and the warp is made on cotton/khadi. Only when both warp and weft are made with linen, it's known as a pure  saree . One can wash linen normally and iron just like men do to their shirts.
Sarees @ Paarijaatham
 In conclusion, Paarijaatham.com has a wide range of  areas. They have experimented and succeeded in making a lot of other variants on linen sarees. It includes shibori prints  in the sarees. It is a fusion of linen and jute where the body is made of linen and the pallu of jute.
 They also have beautiful digital prints on these linen sarees that are eye catchy. Last but not the least, all the linen available in Paarijaatham.com are Linen by Linen.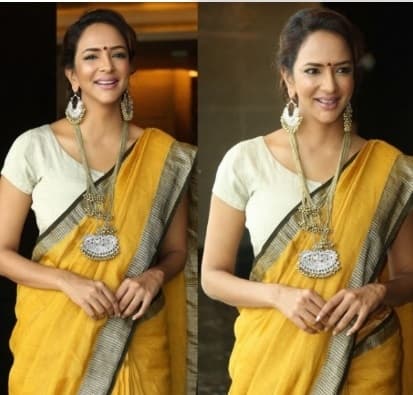 i
---
View our videos
SIGN UP FOR NEWSLETTER
Be the First to Know. Sign up to newsletter today