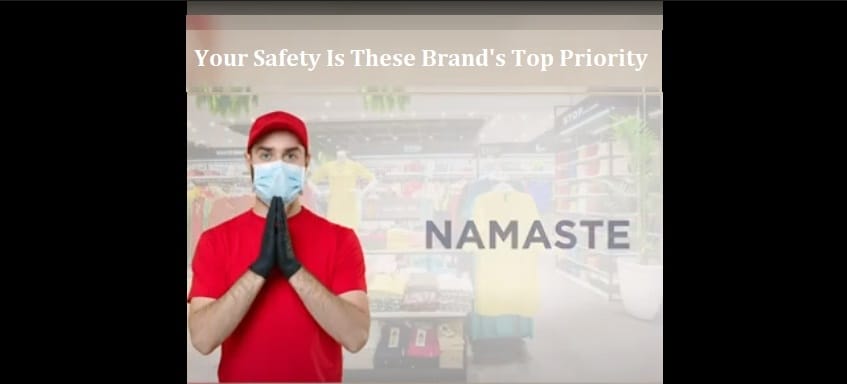 Covid Safety -Top 10 Delhi Shops to visit in Unlock 1.0
Monika Chauhan
117 views
add comment
The ongoing COVID-19 pandemic has disrupted our lives so much so that heading out to public spaces like parks, malls and restaurants continues to be a scary prospect. But as days and weeks blur into months, the fact is we do miss out on shopping and socializing like never before. Well June 8, 2020 saw India easing the lockdown with the reopening of stores and shopping malls post the 68-day-long lockdown. Therefore ,let us explore the Covid safety shopping scenario.
For all you shopping lovers out there, it's not hard to find a glimmer of light at the end of the tunnel once again.
Wondering if your favourite brands are also back in action too with all the safety protocols in place? Want to be reassured that these stores do have sanitization as their top priority to ensure the health of their customers? In short, how prepared are these brands to welcome you back to the exciting world of shopping?
Your Safety Is These Brands' Top Priority
Scroll down to find the top stores in Delhi embracing the "new normal" to give city shoppers the best experience in the 'Unlock' phase…
Pantaloons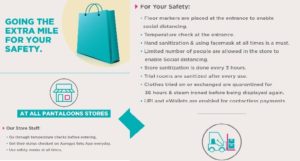 Your long wait to look at multiple brands & styles under one roof is over. Pantaloons stores are ready to welcome you back with a range of clothing from 200 diverse sub brands. A one-stop destination for your family, the store offers western wear and ethnic wear for men, women and kids.
To make your shopping experience safe and secure, the brand is going the extra mile too. Pantaloons promises to be with you as you StyleYourChange in these uncertain times. Check out their Covid safety guidelines
Ushnak Mal Mool Chand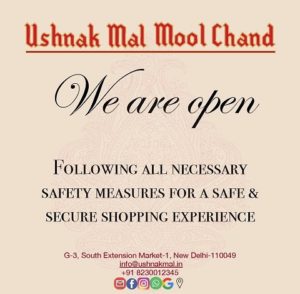 Ushnak Mal Mool Chand is one such store that must feature on your shopping guide. Founded almost 200 years ago, the label Ushnak Mal Mool Chand is today synonymous with haute couture.
Wondering how you should go about executing your shopping plans in the current situation? Well, fret not! With top Delhi stores trying to adjust to the pandemic, Ushnak Mal Mool Chand is also following all necessary safety measures. The brand promises its customers a safe and secure shopping experience at its South Extension store.
Good Earth-Covid Ready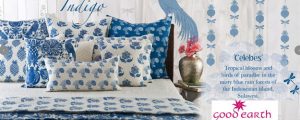 India's leading design house is back in action with safety as its priority. One of the best shops for home furnishings in Delhi, Good Earth is located in the Khan Market shopping market in Delhi. It's difficult to resist shopping in this store. Above all, the tableware, wall décor, cushions and handcrafted textiles are exquisite.
Good Earth is delighted to have resumed shipping, both worldwide and select locations within India, permissible under government directives.
The shop promises to follow all standard WHO guidelines and relevant precautionary measures, to ensure a safe shopping experience for you. Covid Safety is here to stay.
Covid Safety @Nalli Silks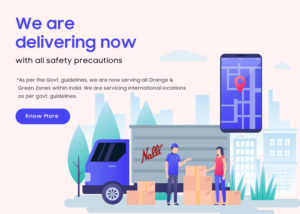 Get ready to shop again with one of the most loved saree shops to stock up on gorgeous traditional weaves. Synonymous with pure silk since 1928, Nalli Silks is your ultimate destination for Kanjivaram silk sarees.
Nalli Silks is gradually emerging from lockdown and has resumed operations with all the  Covid safety measures in place. They are Covid ready.
For instance ,according to the Government directives, Nalli Silks is now serving all Orange and Green Zones within India. The brand is also urging all its customers to strictly follow the social distancing norms while visiting Nalli stores.
Frontier Raas is Covid Ready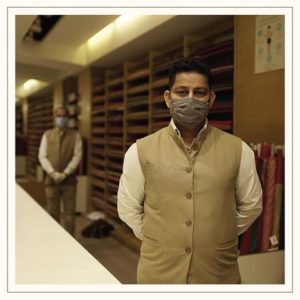 Be it elegant pastels or the more traditional reds and maroons, you know Frontier Raas is the brand to go for. Above all, they boast of  a legacy in exquisite bridal ensembles, Frontier Raas offers elegance and tradition under one roof.
You can look forward to a safe shopping experience with this popular Delhi brand. Their South Ex and Karol Bagh stores in Delhi have opened their doors to you with all Covid-19 precautions in place. Covid shopping should be enjoyable 7 safe now.
Frontier Raas also recommends you to book a prior appointment before visiting their stores.
Meena Bazaar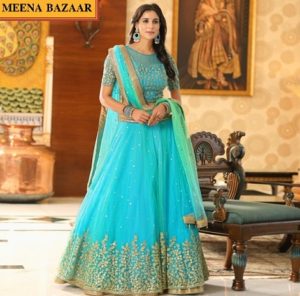 The world of gorgeous traditional Indian ethnic wear awaits you at Meena Bazaar. With a wide range of shararas, sarees, lehengas, and gowns, you can certainly find the perfect wedding outfit at this top bridal store.
Battling the COVID-19 crisis, the brand got back on track in May 2020 delivering online orders for all orange and green zones.
Starting from June 1, Meena Bazaar has started delivering online orders everywhere in India as well as abroad. Hence, Covid shopping can be faster and quicker now. The brand's team is also available for any further assistance on call or WhatsApp at +91-9910065696.
in addition, the brand is also ensuring a safe experience at its Delhi stores in Karol Bagh, Greater Kailash 1 and Lajpat Nagar, among others.
Covid Safety rules @Shoppers Stop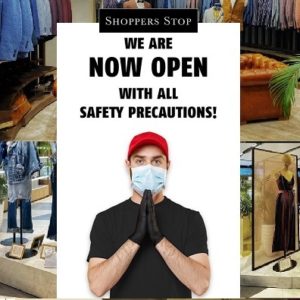 Shoppers are welcome back at India's large format retail store chain for the 'new normal' way of shopping. This is where you can explore a host of brands and clothing choices all under one roof.
With the covid safety of its customers as its priority, Shoppers Stop recently released a video on the precautionary steps taken to ensure a safe shopping experience. All its stores are now said to be adhering to safety norms. These include sanitisation of surfaces as well as social distancing protocols to help customers shop worry-free at its stores.
Kalpana Sarees
Kalpana Sarees, one of the trusted shops in Delhi for sarees and salwar suits, is back in action — safer, stronger and better! Whether it is the Uppada silks in ochre, the tussars in beige, or Chanderi silk sarees, the popular store has them all!
The team at Kalpana says it is taking all possible precautions at its office, retail stores and delivery operation. Further, it wants to ensure the safety of its customers, employees, vendors and packages. Check out their Covid safety guidelines.
Take a quick look at their COVID-19 Store Guidelines and COVID measures for delivery.
Tanishq
It's time to add some bling to your special outfit with one of the most trusted jewellery houses in the town. This pan-Indian favourite jewellery brand will certainly have you fall in love with its latest collection instantly.
Remember the beautiful neckpieces donned by Bollywood actress Deepika Padukone in Padmaavat? Well, Tanishq is where you can look absolutely resplendent in such stunning finery and more.
As the global outbreak of COVID- 19 raises health concerns, Tanishq is doing everything it can to provide you a safe shopping experience. At all its Delhi stores, you will find staff members wearing gloves, masks and carrying their own hand sanitizers. At the counter, you are offered a seat at a safe distance from others. Moreover, the retail sales officers at Tanishq clean the counters and the jewellery they handle, before and after every transaction.
You also have the option to book an appointment before visiting a Tanishq store.
Select CITYWALK Mall is Covid ready
Select CityWalk Mall
If you wish to explore multiple brands under the same roof, head straight to Select CITYWALK Mall at Saket District Centre. The mall assures that your wellness and happiness will be its primary focus in the days and months to come.
For example, for the sanitization of the mall, Select CITYWALK has made sure that common areas such as the elevators and restrooms undergo thorough disinfectant cleaning, several times a day. Distance markers have been placed and both mall employees and customers are required to wear masks at all times.
You will also find temperature checks being undertaken at all mall entry points. Moreover, most of the stores in the mall have switched to a cashless/contactless payment mode. To maintain social distancing guidelines, only one customer per 75 sq. ft. of the mall and retail space will be permitted entry.
If you are planning to stick to online shopping in the near future, all the shops and malls listed above are also accepting orders through their websites as well.
---
View our videos
SIGN UP FOR NEWSLETTER
Be the First to Know. Sign up to newsletter today