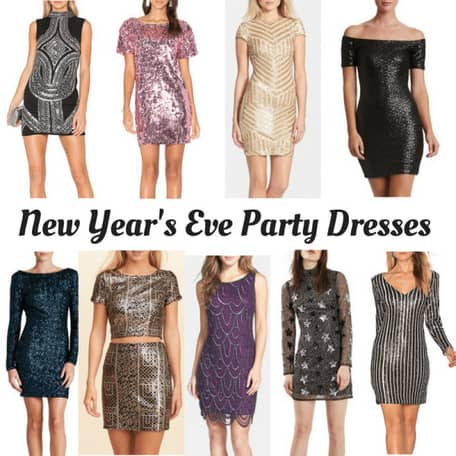 The New Year's Eve Party has Begun!!! Hip Hip Hurray!
Kausy M
650 views
add comment
Dresses
New Years Eve 2019: Girls!! Its that time of the year again!! We are getting ready to celebrate NEW YEAR'S EVE !
Yes, we know!! It's 2019 already! Can you even believe it?? 2018 flew by so fast!
So, we know that all of you girls out there want to look your best for that New Year's party – and we've got you covered!
It is time for some Delhi shopping to find that next awesome party dress for New Years Eve.
Now, we know that there are too many shops to choose from and too many gorgeous dresses and accessories in those shops. But fret not. We have broken it all down for you – so you can find the perfect dress in minutes.
We stepped into Select City Mall in New Delhi's Saket area and went around the shops to get you the best looks and outfits for your New Years' party.
Even if you do not have any of these shops in your town, you only need to get the same style online and get the exact same look!
So girls, head out to the mall in Delhi and grab these babies before they fly off the shelves, to look stunning and glamorous and make all eyes go 'wow' on that New Year's party.
---
View our videos
SIGN UP FOR NEWSLETTER
Be the First to Know. Sign up to newsletter today