[sdm-download id="23488″ fancy="1″]
Ranee's Jewellery
Ranee's Jewellery  shop have been in Chennai for the last 3 decades. As a matter of fact,they primarily deal in jewellery, handicrafts, textiles & carpets. This shop is in St.Mary's Road, which  is near the Crowne Plaza, Hotel.  In addition, this road is predominantly a residential area in Chennai.
Silver Jewellery @ Ranee's Jewellery
There is silver jewellery with precious & semi-precious stones. Further, the stones are procured from Jaipur.  In addition, Rubies, Sapphire, Topaz and Amethyst are deftly set in silver and gold. While Ranee does not stock huge quantity gold jewellery they do however create light weight (18c) pieces of gold jewellery. For instance, they are studded with stones.
Above all, they customize a lot of jewellery for the expat community who live in and around that area in Chennai. For example, you can check out the earrings, rings, bracelets and necklaces in this shop. Further, you can customize jewellery designs and they would be happy to craft it for you. For example, they have skilled goldsmiths and craftsmen from Kolkata who work on creating the beautiful jewellery pieces.
Carpets and shawls@ Ranee's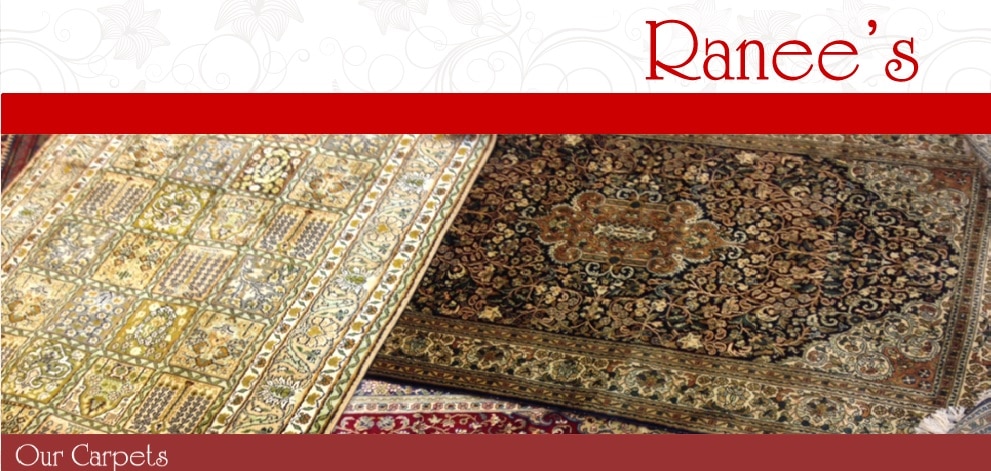 In addition to jewellery, Ranee's stocks carpets. Small size carpets that could be ideal as a wall hanging piece.
There are stoles and scarves that are also on stock. For instance, some are silk stoles, some are semi pashmina stoles and some are pashmina stoles.
Handicrafts @ Ranee's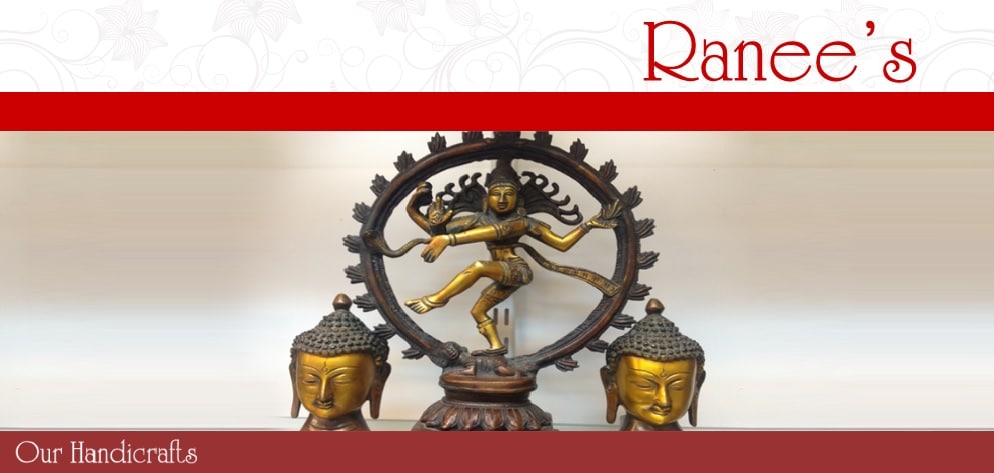 Brass, bronze, marble and wooden handicrafts are popular in Chennai. Brass lamps and bronze figurines for example are crafted in interior Tamil Nadu near a town called Kumbakonam.
Ranee stocks a few pieces of such handicrafts.Ranee also stocks a marble handicraft from Jaipur in Rajasthan. Marble inlaid with glass and coloured stones are popular Indian handicrafts. Lamp shades, coasters and small plates are popular marble handicraft pieces.
Here You can see our Handicrafts Video.
https://youtu.be/L4ZSQpPLz2k
Precious Stones &Gems @Ranee's Jewellery – Take a look at the video link:
Textiles in Ranee's Jewellery
The store also stocks silk kurtis, cotton kurtis and saris.
Ranee's is popular with expats. They get to see Indian jewellery, Indian handicrafts and Indian textiles under one roof.