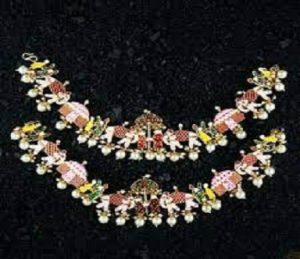 Best Shops for Imitation Jewellery
Top Imitation Jewellery Showrooms in Pondicherry: Jewellery is an essential part of any wedding outfit, especially traditional ones. A bride may opt for all things gold and diamond for her special day. But if you don't wish to overspend on your bridal jewellery, there are gorgeous imitation jewellery pieces as well. And the best part is they won't burn a hole in your pocket while making you look just as beautiful as the real jewellery.
Moreover, costume or artificial jewellery has no dearth of stunning variety either. From giant beaded necklaces to temple jewellery to stunning-looking jhumkis to breath-taking tassel earrings to kundan set with pearls to layered necklaces and chokers to gold-plated kundan rings, you have an abundance of options while going for imitation jewelry.
So you can easily look for the best match to go with your ethinc looks without any hassle. Also, some brands do let you customise imitation jewellery pieces to your liking.
If you are in the beautiful city of Pondicherry for imitation jewellery shopping, Utharikha can make it a wonderful experience. This large jewellery store offers chunky silver jewellery, pearl sets and kundan jewellery sets. You are sure to love pieces of traditional south Indian jewellery as well at this popular store.
Check out Shopkhoj.com for the best imitation jewellery showrooms in Pondicherry.