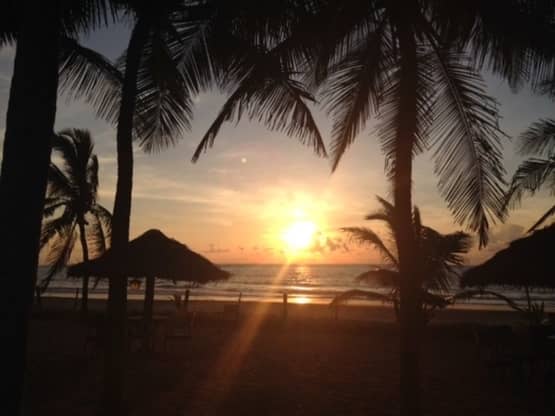 The French Township In India – Auroville
Kausy M
348 views
add comment
Auroville  is located in South India. It is  approximately 150 kms south of Chennai (previously Madras) and 10 kms north of the town of Puducherry or Pondicherry. It is an experimental community . As a matter of fact, it  was founded in 1968 by the spiritual leader Mirra Alfassa. People from all over the world  come here to  live in harmony. In other words, it has  been developed  as  a manufacturing centre with sustainable living methods for citizens to lead a productive life.
How to Reach Pondicherry?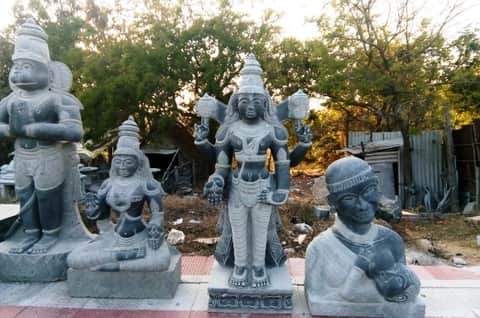 It takes about 2.5 hours from Chennai to Pondicherry. The route and the drive through the East Coast Road ( ECR) from Chennai is very scenic & idyllic. Paddy fields and tiny villages will greet you along this road. Similarly, the Bay of Bengal plays hide and seek & you can skirt the ocean as you drive along.
Mamalapuram
Enroute is Mamalapuram or Mahabalipuram, which is about 60 kms south of Chennai. It is a historic town and was a bustling sea port in the 7th & 8th centuries. The  Shore Temple and the giant rock carvings, are UNESCO world heritage sites in Mamalapuram. The  Pallava Kings ,who built beautiful temples along the coast of the Bay of Bengal ruled this area from 75 CE to 897 CE.  It is famous for  its stone sculptures carved out of granite rocks. There are several shops and street vendors who sell deities made of granite rock. Mahabalipuram is a well known beach resort today. However, it has developed into a noisy and small town.
The  Auroville Township
The Auroville township  is about 10 kms short of Pondicherry ( Puducherry) on the ECR Road. In fact, you are quite likely to miss the turn, as it is not very well signposted. Look out for the University of Pondicherry, which is a prominent building as you are nearing Pondicherry. The turn  into the township is just a few meters ahead and you will notice a small board pointing towards Auroville.  The town lies just about 7 kms ahead. Beyond the dusty roads, small village houses and a temple, you will start to notice shops selling dresses, beads and bangles. There are tell tale signs of foreigners living in the nearby areas.
The Visitor Center in Auroville
Once you enter the premises, the car park is huge . Further, you can walk to the Visitor Center from the car park. As you walk in, there are  vast open forest lands on all four sides. There is a permanent exhibition of its activities in the Visitor Center. Visitors are encouraged to watch a documentary on the Auroville township  & then proceed to the Matri Mandir ,which is certainly  the central point in Auroville.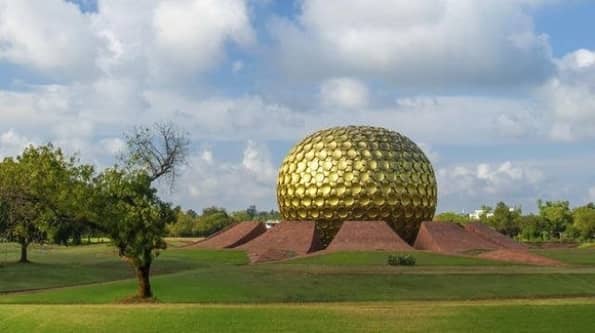 Matri Mandir
This is a place for prayer, introspection and silence. It is an awe inspiring golden dome.
As you walk past the Matri Mandir, there are village roads and green forests. The vast expanse of land is home to several Aurovilites who reside and work here. In fact, the management  encourages small scale, eco friendly manufacturing units in its premises. In addition, there are residences, guest houses, factories & restaurants.
Cars are generally not allowed inside the Auroville township. Hence, you can see several of the residents on two wheelers. The large number of foreigners in the township . There are French nationals here. Hence, it is certainly, very common to hear French  spoken here.
History of Pondicherry
Firstly, Pondicherry was a French colonial settlement in India till 1954. The Mother who founded Auroville was also French.
You would  however need special invitations from the Visitor Center or from one of the small scale units operating inside to visit the Auroville Township.  Only the local  residents would be able to guide you inside .There is hardly any signposting inside the township.
Small Scale Manufacturing Units in Auroville 
Among the many manufacturing units in Auroville, we visited the following :
Upasana in Auroshilpam village 
www.upasanadesign.com Auroshilpam, 605101 Auroville 091- 413 – 262 2939
Upasana is a twenty year old ladies garment manufacturing unit and their products include tops, tunics ,palazzo pants and skirts .In addition, their garments are available in the shops at the Visitor Centre. They display their clothes in  Janaki  in the French quarters in Pondicherry.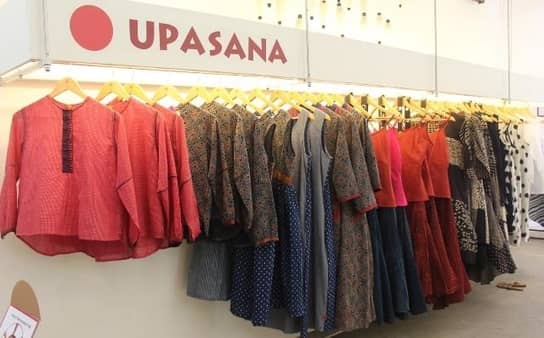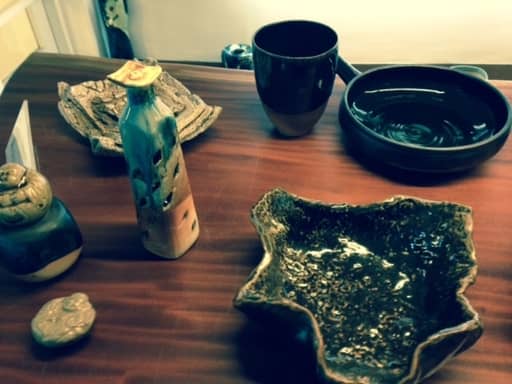 Rangoli
Auroshilpam, 605101 Auroville 091- 413 – 262 2528
Rangoli is another unit that manufactures trendy western wear with Indian fabrics. You can find a Chanderi skirt or a Jamdani jacket in this unit. Each is a unique and distinct piece of garment. The dresses are expensive as they are designer items.
Auroshilpam, 605101 Auroville
Gecko manufactures garments from bamboo, linen & viscose fibres .You can find shirts, tops & tunics . They make customised clothes for large orders.
Ganesh Beads
Kottakarai, 605111 Auroville 0091- 413 – 262 2050
Ganesh beads specializes in colourful crocheted shoes. Several women are employed in this small unit. The atmosphere is relaxed with several of them enjoying and having a good time while making the beautiful & colourful shoes.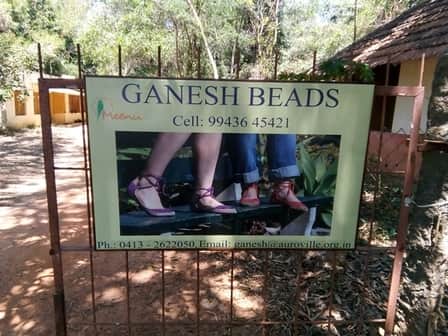 Vanville 
Kuilapalayam, 605101 Auroville 0091- 413 – 262 3098
Vanville specializes in leather bound books and creates customized notebooks and books .
Svaram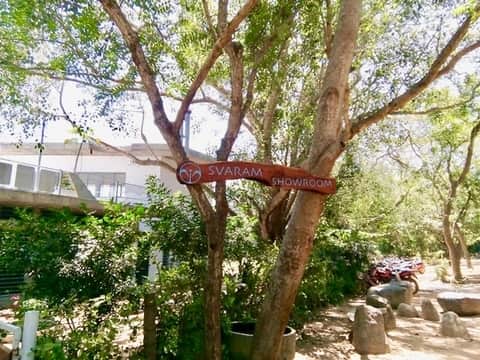 Svaram specialises in musical instruments. It started as a vocational training center. Walk into hear the musical sounds of wind chimes, drums, string intruments, xylophones and flutes .You will certainly be mesmerised.
Kottakarai, 605111 Auroville 091- 413 -262 2220
There are many leather manufacturing units in Auroville. Hard leather bags in a variety of colours ,sizes & shapes are available. In addition  there are items made from paper products such as elegant lampshades, trays and mats .Candles, soaps and other personal products are also manufactured in Auroville.
Restaurants & Coffee shops 
Ganesh Bakeri is a famous bakery inside  the premises. It is a popular place for biscuits & cakes.  People can sit down  sip coffee or tea here. A little further is the Garden Café. This is a spacious  restaurant in the open, surrounded by beautiful flowers and a lot of greenery. You can peep into the large kitchen where pastas are being rolled out. The food is fresh& very reasonably priced and the ambience is very inviting. There is a kids playing area as well. They have a small shop where natural honey, butter, muesli and other organic products are sold. Above all, it is a place to relax and enjoy the ambience.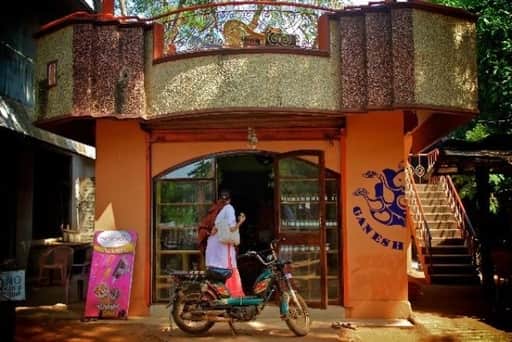 Finally, employment generation is remarkable here. Several local men & women are skilled and gainfully employed in all the manufacturing units. They speak the local language, that is  Tamil. As almost all the units are being run by foreigners, employees also speak in English and French. It is very remarkable thing about Auroville.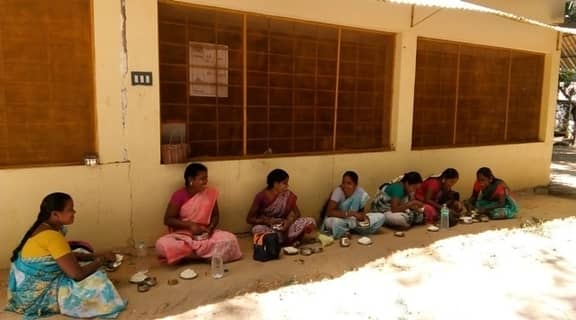 Shops at Visitor Centre
As a matter of fact,you can finish your tour of Auroville with a visit to the shops in the Visitor Center. All the products that are being manufactured in Auroville are  certainly available in these shops. Shop for  ceramics, garments, paper lanterns, personal care products such as skin creams & moisturizers, candles and garments are all available.
Further, you can enjoy flavoured tea & cakes in the open air restaurant.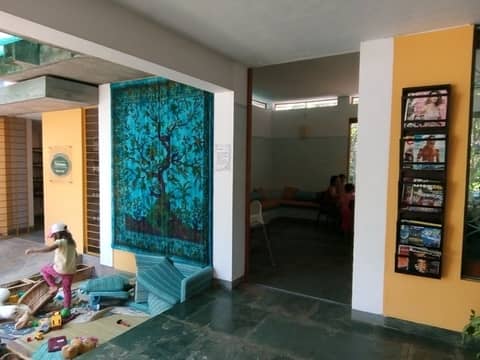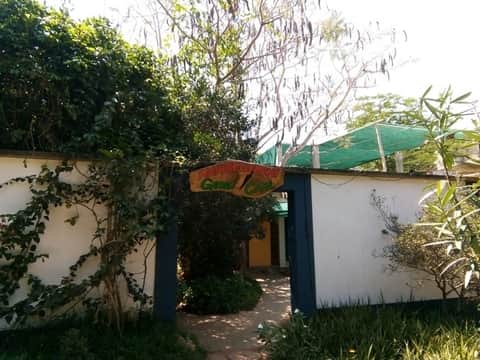 You can stay overnight in the numerous guest houses that are inside the premises. They have programs to keep you entertained through the day. Musiical evenings and lec dems are all planned for the guests.
In addition, you can also participate in the interesting workshops  or work as an intern there.
In conclusion, we highly recommend a visit to this place.
Also Read about –Pondicherry 
---
View our videos
SIGN UP FOR NEWSLETTER
Be the First to Know. Sign up to newsletter today