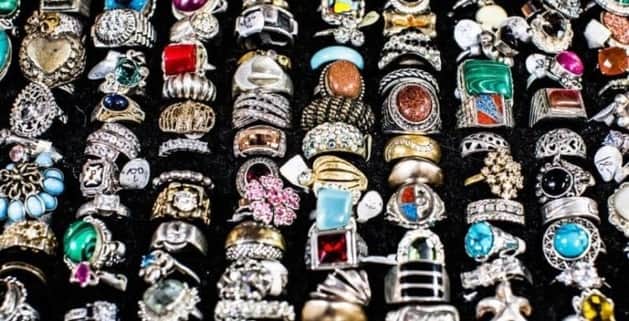 Sonam ,Alia & Silver Jewellery Shops
Aug 20, 2018
Kausy M
526 views
add comment
Silver Jewellery Trends For Teenage Fashion: Sonam Kapoor made the silver nose ring fashionable when she wore it at the Cannes film festival and Alia Bhat made the silver danglers trendy. They are two of the hottest young Bollywood stars who set the sliver trends for teenage fashion in India. The cool long silver danglers & hoops flash images of stylish  young woman. When multiple ear piercing became fashionable, the small silver tops and studs were more in demand. Silver Jewellery shops are in vogue now.
"The major use of silver, besides its use in coinage throughout history was in the manufacture of jewellery and other general-use items. Examples include table silver for cutlery, for which silver is highly suited due to its antibacterial properties. Western concert flutes are usually plated with or made out of sterling silver"(WIKI)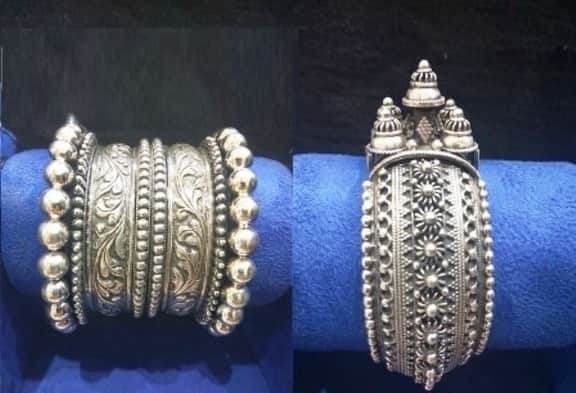 Silver jewellery is a coveted possession the world over. When you are shopping for silver jewellery in Delhi, do visit Celestial in the GK, M Block Market. It is one of the best shops for silver jewellery.
Silver Jewellery Shops
Reena Singh started this store in the year 2001. They have recently renovated their store and it looks very inviting. They stock a variety of silver jewellery, silver utensils, silver idols & show pieces. The purity of the sterling silver is assured at 92.5 %. They stock both imported jewellery from Bangkok and silver jewellery sourced from Jaipur.
Silver balis and jumkis, silver toe rings, silver nose pins and silver nose rings, silver anklets, silver armlets, silver bracelets & silver bangles all adorn the display window. In addition, they have cufflinks and silver kurta buttons.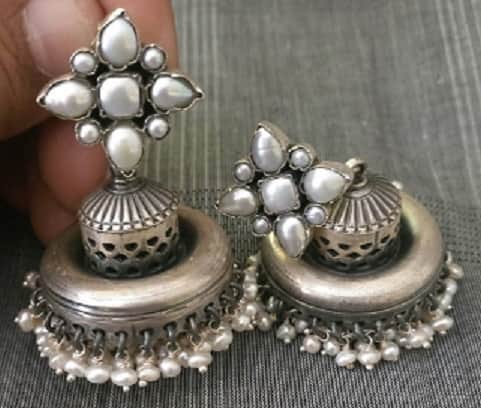 Antique Silver Jewellery
They stock both antique & imported necklaces, gold plated necklaces & a few pieces of temple jewellery. Some of the silver necklaces have kundan (uncut diamond) and cut stone embedded in them. They also stock marcascite jewellery (Marcasite jewelry is jewelry made from pyrite (fool's gold), not, as the name suggests, from marcasite.[1] Pyrite is similar to marcasite, but more stable and less brittle. It is frequently made by setting small pieces of pyrite into silver.[2] Cheaper costume jewelry is made by glueing pieces of pyrite rather than setting.[3] A similar-looking type of jewelry can be made from small pieces of cut steel.(WIKi )
Marcasite rings and earrings from Bangkok cost upwards of Rs 1500 /piece . Coral, turquoise & lapis strings from Nepal adorn another display window.
Silver and gold plated coins can also be purchased in this store. Take your time and shop around. Silver jewellery can be worn anywhere, anytime.
Silver jewellery available at :-
---
View our videos
SIGN UP FOR NEWSLETTER
Be the First to Know. Sign up to newsletter today