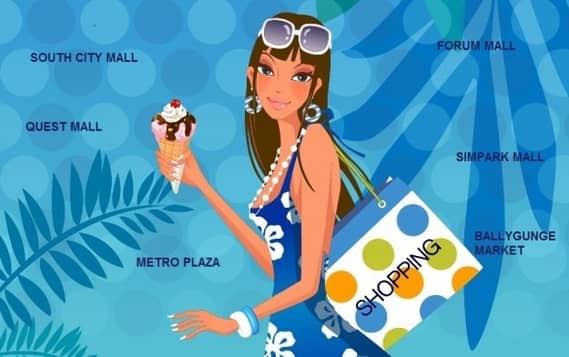 Beat the heat – Cool Summer Shopping in Kolkata
Jul 13, 2018
nabadeepa
287 views
add comment
Kolkata Shopping: So it is summer again and the temperature outside is just soaring. Kolkata has been experiencing an extreme heat wave every summer for the past few years and during this time most people prefer to stay indoors , at least for the first half of the day. However, the evenings are also humid and sultry and hence also quite unpleasant. Therefore, this is not really the season to venture out in the streets of Gariahat and the New Market area for shopping ,since you will be drained of energy fairly soon. Now, does that mean that we will not go summer shopping in Kolkata for a whole season ? Well, that will simply not do , would it ? There is indeed a way to make the shopping experience in summer less tiring.
There are a number of Kolkata shopping malls such as the South City Mall, the Quest Mall and the Forum Mall, among many others, which welcome you to their air conditioned spaces. You can shop for all the well known international brands in these malls. However, there are also a number of smaller shopping malls in Kolkata that provide you with the comfort of air-conditioned shopping and a local shopping experience as well. The prices are reasonable in these malls and you can have the experience of bargaining, as there are no fixed prices.
Let us introduce you to the wonderful summer shopping in Kolkata…
 Summer Shopping in Kolkata : Shreeram Arcade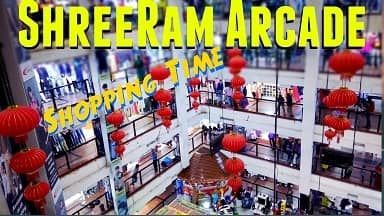 Established in the year 1999, Shreeram Arcade is not only a shopping market but also a popular hangout in Kolkata. It was the very first of the closed shopping markets/arcades in Kolkata . In the initial days, one of the main attractions was the glass elevator in the arcade. Even today , the children who visit this place are excited to see the elevator glide up & down. There are a number of shops in this market selling varied items like ethnic wear garments for men and women, western wear dresses , lingerie ,nightwear, cosmetics, imitation and costume jewellery, bags, shoes and books . The Shreeram Arcade remains the best place to look for affordable lehengas in Kolkata. And one more thing that is not to be missed in the scorching heat is the softy icecream , which is a perennial favorite.
Shop for ethnic lehengas at affordable prices
Address: 15A, Behind Grand Hotel,
Jawaharlal Nehru Rd, Dharmatala,
Taltala,
Kolkata- 700013
Phone: 098740 97912
 Summer Shopping in Kolkata : Simpark Mall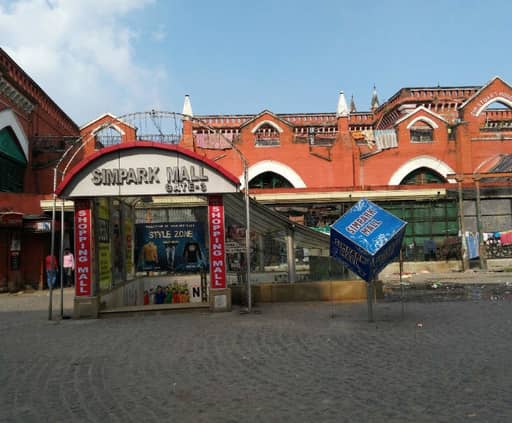 It is interesting to know the origins of the Simpark Mall. The initial plan was to establish a fully automated underground parking lot to avoid the congestion on the Lindsay Street side of the New Market Area. As things panned out, it also incorporated a shopping plaza with approximately 180 shops. Thus ,Kolkata got its first underground shopping complex. Simpark Mall boasts of a huge collection of shops for trendy western wear dresses. With numerous shops from which to choose , one can easily discover the shop of one's choice. There are also a handful of shops selling fancy sarees and ethnic wear dresses. In recent years, the Simpark mall has become a shopaholic's paradise.
Shop for – western wear dresses in affordable prices
Address: 1, Shriram Arcade,
Lindsay St, New Market Area,
Dharmatala, Taltala,
Kolkata,
West Bengal 700087
Phone: 098307 42869
Kolkata Shopping: Metro Plaza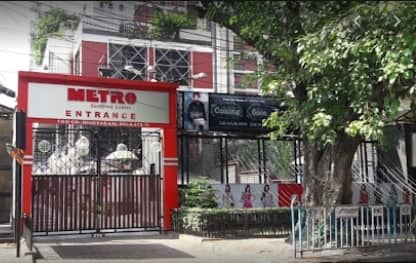 Metro Plaza was the first gift of the 21st century to Kolkata. As soon as it came into existence in the year 2001, the Metro Plaza rapidly shot to fame as one of the most popular shopping markets as well as a cool place in which to hang around , for the college going crowd. Metro Plaza is extremely popular for its extensive collection of shoes , bags and garments . It is the first place that comes to mind when one is looking for shoes in trendy designs and with pocket friendly prices. The ground floor is equipped with a very cozy sitting area by the side of an artificial fountain and there are a number of food stalls such as Yum Tum, Krishna Juice Centre and The Spice Tree to cater to the hunger pangs.
Shop for – Shoes& Bags at affordable prices
Address: 1, Ho Chi Minh Sarani,
Midleton Row,
Kolkata – 700071,
NearTata Center
Phone: 033-30525473, 033-30525474, 033-22883802
Emami Market- Summer Shopping in Kolkata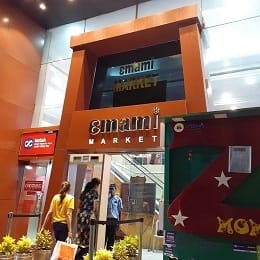 Emami Market emerged and rose to popularity in the 1990s. At that time ,it was considered an upmarket shopping market . This Market is popular for accessories and of course for its signature book store, Starmarks. The first branch of Starmarks in Kolkata was launched here. Starmarks is a store for books, music, kids toys, gifts & stationery . Even if you are not in the mood to shop, just flipping the pages of the books in this store and enjoying the peaceful surroundings will itself be worth your while.
Shop for – Books and gifts from Starmarks
Address: 3, Lord Sinha Road, Elgin,
Kolkata,
West Bengal 700071
Phone: 093318 25789
Vardaan Market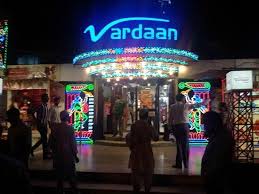 What the Metro Plaza and Emami Market is to the current generation, the Vardaan market was to the previous generation. This is one of the oldest air-conditioned shopping markets in Kolkata and still upholds its reputation of being one of the most popular & most stylish. From ethnic wear to western wear, from home décor to food items, from costume jewellery to original silverware- this shopping market has it all. Despite the recent entry of shopping malls with international brands & their high street cache, the Vardaan Market still holds its place as an affordable & reasonably priced shopping market in Kolkata. The added attraction of the market is the chaat and fast food stalls located just outside the market.
Shop for Home ware & food items.
Address: No. 25A,
Camac Street, Kolkata,
West Bengal 700016
Phone: 082828 69200
Ballygunge AC Market- Summer Shopping in Kolkata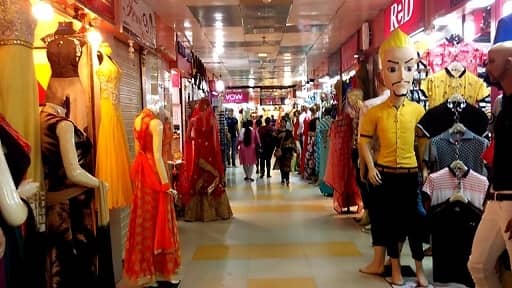 Located in Gariahat, the Ballygunge AC Market can undoubtedly be considered as the first place for a pocket friendly shopping experience. Shop for kurtis, tops, jeans, sarees, lehengas, skirts, western and indo western dresses, leggings, jeggings, jumpsuits, dress materials and accessories. Apart from the dress shops, , the Market also houses a number of shops selling home décor items, foods items , cosmetics, undergarments, nighties & housecoats . It is a friendly neighborhood shopping market in Kolkata.
Shop for – Dress materials & accessorries
Address: 47, Gariahat Rd, Dover Terrace,
Ballygunge, Kolkata,
West Bengal 700029
Phone: 033 4600 3673
Now that you are equipped with this list ,there is no need to fret & fume about the soaring temperatures in the summer and restrain your shopping excursions. Beat the heat at these reasonably priced yet comfortable shopping markets with absolutely no fear of exceeding your budget!!!
---
View our videos
SIGN UP FOR NEWSLETTER
Be the First to Know. Sign up to newsletter today