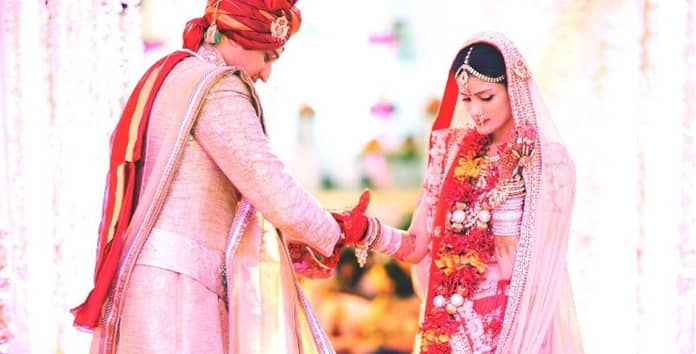 6 Tricks to Make Your Wedding Special, Exciting & Memorable
Akanksha
756 views
add comment
A December Indian wedding has its own charm. There are several auspicious dates  for weddings. Firstly, this would mean a lot of business opportunities for people who are directly dealing with weddings; be it wedding related clothing shops, jewellery shops, gift shops and so on. Read more on weddings in India. Weddings are no longer simple affairs of  the bride & the groom tying the knot at the banquet hall. Economic liberalization & globalization have changed social mores and social media dictates how weddings are conducted in the India of today. With people spending more time online, the desire for sharing, show casing and making the wedding a very special occasion has forced large sections of Indians to follow new practices. It is so different when compared to weddings a decade ago.
COVID WEDDING
Consequently, everyone is looking for new ideas and new ways to make their wedding day very special. However, in Covid times ,weddings & celebrations having taken a new turn. It is zoom wedding now with fewer guests in attendance.
Make your Indian wedding special, exciting & memorable…
While you are leaving no stone unturned to make your wedding special, just go through this wedding checklist that is trending this wedding season. You can probably get new ideas.
1.Bachelor party / Bachelorette Party
Host a bachelor party or a bachelorette party.  Have a "bridal shower".  That's in in in!!!.
Priyanka Chopra had her bachelorette party in Amsterdam & bridal shower in Tiffany & Co in New York.
Nick Jonas is supposed to have gifted scooters to his groomsmen and had organized a cruise for his bachelor party.
Well, while all the brides and grooms may not be ready to host such exotic experiences, having a party with friends for the bachelor and bachelorette party sounds exciting. The American comedy film Hangover, with Bradley Cooper in the lead role & released in 2009, set the trend for bachelor parties.
The bachelor/bachelorette party gets close friends enjoying together and sets the mood for the forthcoming wedding. It is a hence a great way to bond with friends.
2.The Indian Wedding Planner & the Destination Wedding
Weddings are time consuming with the selection of venue, theme, flower decoration, music, lights, gifts, guest list, food and drinks. It is probably a  bit overwhelming if there is no support system to help you plan the wedding.
Further, it is also a trend to have an intimate wedding with close family & friends at a destination which is off the beaten track. There are new venues that are constantly being introduced. This is the best model for COVID times.
A wedding planner will probably be able to guide you on the venue, destination & the budget. They are likely to have the inside information on venues to suit your preferences & your budget.
3.Sharing online with friends with an exclusive wedding hashtag-Indian wedding
It's time for the "Social wedding"…
Celebrities have set the trend for sharing their wedding pictures and information on social sites with a #hashtag.
There are websites that will let brides & groom create their own unique wedding hashtags for the wedding and share everything with a single hashtag. This makes is easy for friends to search and follow the wedding. In addition, share Instagram pictures & videos in real time makes it all the more exciting.
4.Designer Lehengas and Sherwanis
The most important part of any event is definitely the costume. It is not only the bride & the  groom but also the entire family who take their wedding outfits very seriously.
Further, occasions like pre-wedding photo shoot, sangeet, mehendi and the wedding  reception, require appropriate dresses. We have listed some excellent shops for bridal wear dresses .
In addition, One can wear stunning bridal outfits at very reasonable prices by hiring them. There are shops that offer the latest party wear dresses and designer wedding dresses on rent. Similarly, there are shops that rent sherwani for the groom. Check them out.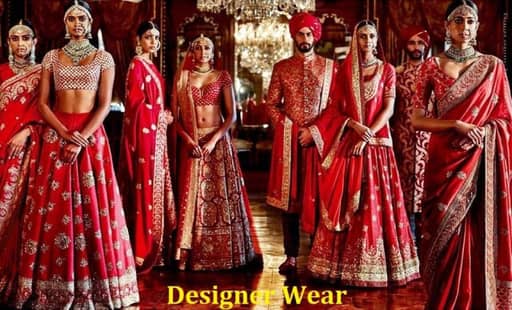 Here are the links to some of the best shops in Delhi.
Bridal lehengas
5. Choreographed  Indian wedding dances
Wedding and dances go hand in hand. Other than good food and gifts, people eagerly look forward to the Indian Bollywood dances at weddings. It is due to this reason that a choreographer is hired. A dance choreographer helps to choreograph special dances by the  families of the bride & the groom for the Mehendi, Sangeet and the Wedding functions. In fact, almost all the friends and relatives join in and dance to  DJ music during the Sangeet.
Hence ,put on your dancing shoes & dance the night away in Bollywood style. Relatives & friends are doing a coordinated dance to be showcased at a zoom event. These are innovations due to the pandemic.
6. Candid Photography
Finally, capture all the moments you can through the digital lens!
Candid photography, ie, clicking natural shots and posing for special photo shoots is the order of the day. The whole world has seen candid pictures from Priyanka Chopra & Nick Jonas' wedding in Jodhpur. As a result, photographers are in demand with  people getting pre-wedding photo shoots and and post wedding photos done. Furthermore, it is important to get the families together for the photos.
As the saying goes Marriages are made in heaven.
It is  certainly a one time opportunity to make it memorable, meaningful & meticulous.
---
View our videos
SIGN UP FOR NEWSLETTER
Be the First to Know. Sign up to newsletter today