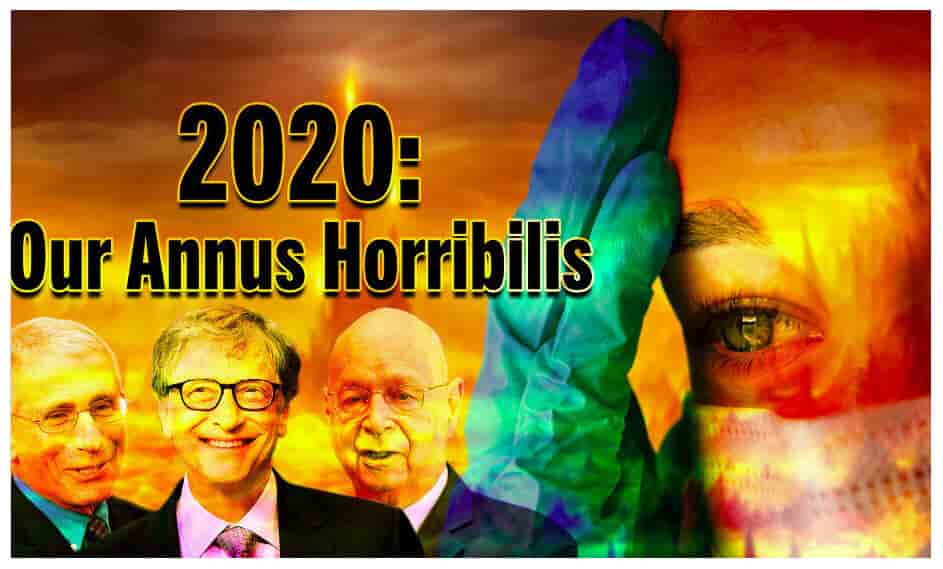 Annus Horribilis 2020 – Struggles & Missteps
Kausy M
572 views
add comment
It was exactly one year ago, on 31st December 2019, when the Wuhan Municipal Health Commission in China reported a  mysterious new strain of pneumonia in Wuhan, Hubei Province. (SOURCE WHO). A NOVEL CORONAVIRUS WAS IDENTIFIED
Bizarre, surreal, unprecedented, disruptive, tragic,,,
Just how many adjectives will we need to summarise Annus Horribilis 2020? The year that many are hoping never happened? The coronavirus did not distinguish between developed countries and third world countries, the rich from the poor and between people on the basis of race, religion, stature or physical attributes. As countries were struggling to find answers to where, how & when, the virus had travelled seamlessly across domestic &international borders. In other words, before nations woke up to the reality of the virus and the devastating impact it was unleashing, there were  hundreds of thousands of people dead across the world.
The virus was contagious, infectious & spread by asymptomatic transmission. This virus showed us that everyone was vulnerable. We all had a common enemy to conquer. The race to find a vaccine & stymie the spread of the virus was a challenge for top researchers & pharma companies across the world.
CORONA TIMELINE
1ST JANUARY 2020 ,WHO put together a support team for dealing with the outbreak.
5TH JANUARY , WHO  published the news of the disease outbreak & known modes of transmission of the respiratory virus ,prevention &control guidance. Within a couple of weeks ,scientists had identified the virus' genome sequence, the genetic code that makes the virus. Within 3 weeks they had test kits ready.
13 January 2020-Officials confirmed  a COVID 19 case in Thailand. This was the first case outside of China.
18 March 2020– International clinical trials were launched to gather data on Covid 19.
AROUND THE WORLD
Italy became Europe's first coronavirus hotspot in spring. The first cases of the virus emerged in the regions of Lombardy and Veneto in February. There were more than 2300 cases in a single day .
Spain & Germany soon followed in recording new pockets of infection.
Soon there were cases reported in Ireland, Albania, Belgium, Sweden and Bulgaria
The United States was not far behind. The New York CITY authorities formed a containment zone to curb the outbreak in a suburb.
There was disruption to  supply chains from China. Demand was flagging and  companies  were forced to declare profit warnings. Stock markets were unstable. Governments had to intervene everywhere with financial stimuli packages.
 The UK promised a US$39 billion fiscal stimulus and its central bank slashed its main interest rate to 0.25 percent following a similar move by the US Federal Reserve intended to make borrowing cheaper and boost economic activity.
Source – WHO/CNN
In addition, in late April, Johns Hopkins University reported that the global death toll had passed 200,000
And so the coronavirus continued to terrify & spread fear & hopelessness everywhere. Above all, countries were grappling with the situation. They were desperate to contain the virus & keep people safe. Hospitals across the world could not cope. It was catastrophic.
LOCKDOWN IN Annus Horribilis 2020 
In an effort to contain the coronavirus, Governments ordered  unprecedented & drastic measures  such as the lockdown. Italy was  in fact the first country in Europe to put whole areas into lockdown.
It meant closure of public places, public transport, schools & colleges, businesses and institutions. All of this was crippling the economies across the world. Only essential services such as  hospitals, pharmacies, police stations & fire stations were  allowed to be operational. Stores for groceries & pharmacies were the only shops that were allowed to remain open. Restaurants, cinemas, shopping malls & factories, except those producing essential goods such as sanitisers, soaps, packaged  & ready to eat food, were all closed. People lost  their jobs in droves.
The  joblessness left many people starving. Daily wage earners had to be fed. Despair & frustration had to be dealt with personally, professionally, institutionally ,nationally & internationally.
It is remarkable that people had the resilience to deal with unimaginable disappointment, disturbance & defeat.
Technology to the foreground IN Annus Horribilis 2020
Physically, we were cut off from each other. Technology helped us to get on with our lives in a meaningful way to the extent possible. Shopping for essentials, schooling ,working from home, entertainment -everything was possible  with technology .It helped to create a  semblance of normalcy  in the most uncertain times. Community groups in WhatsApp  became a central source of information on Covid updates in the neighbourhood &set up Covid helplines. In addition, contact tracing  Apps were  quickly developed across the world to spread awareness and monitor the spread of the virus.
The home became the school & the workplace. It  also turned into an entertainment zone in the afterhours. It was very tough for  families who lived in  small apartments with one laptop/desktop at home. They had to juggle between school work and office work. Hence they had to innovate. Smart phones came to the rescue.  Video calling platforms such as Zoom, Microsoft Teams, Google Meet, Cisco Webex  became the mainstay in peoples lives. For instance, official meetings, weddings & birthdays were conducted on these platforms. Therefore, Zoom birthdays, anniversaries and meetings were the order of the day. 80 year olds learnt to join Zoom parties.
THERE IS NO PLACE LIKE HOME
And we all stayed at home, mostly. Further ,we learnt to enjoy cooking and eating with the family. Some of us learnt to download recipes from You Tube videos. We baked as much as we could in the early period of lockdown. In addition, people picked up several new hobbies online. People had to find avenues for physical activity as gyms were closed. Immunity boosters were being recommended & scrupulously included in the diet.
We found strength & joy in staying at home & entertaining ourselves. Restaurants were shut down. Hence, online shopping for food & essentials was embraced by both the young & the old. Above all, the human touch was missing in the lives of individuals.
OTT platforms became extremely popular. The streaming industry benefited from mass viewership. Similarly, subscription video on demand had a 60%  YOY growth. Amazon, Hotstar, & SonyLiv & Netflix were producing spectacular shows that were translated into several regional languages. Theatres, one of the main sources of entertainment were closed down across the world. In India, theatres opened partially in October.
 Best Takeways From Annus Horribilis 2020
As a matter of fact, the doctors and nurses pulled together to put their best foot forward. Above all ,they  have toiled tirelessly risking their own lives to save others. However, everyone learnt to be careful and to take care of their health. Further, people learnt to be independent & self-reliant. Young children learnt to embrace technology and remote learning. Above all, people gave generously to the community and helped with their time, effort & financial support. People learnt to thank front line workers and hospital staff.   Above all, empathy, generosity & support for each other were actively practised. There were selfless heroes in every part of the world.
However, masks, quarantine, sanitisers, plastic visors quarantine and lockdown are expressions that are now universally understood across cross sections of society.
But one year on, with more than 81 million reported infections and 1.7 million deaths around the world, there is  still a lot we do not  know about Covid-19/coronavirus. ( Source CNN ). December 2020 has been the deadliest month in the US with 63000 Americans losing their lives.
Vaccine Rollout
And finally, the vaccine is here from Pfizer/BioNtech, Moderna & just today Astra Zeneca/Oxford. WHO is working with them & with businesses & Governments to facilitate  access & distribution to many countries. The message is to first vaccinate the most vulnerable such as doctors & front line workers and elderly. Nearly 2 million people have been vaccinated in the US  & the target is to vaccinate 20 million by the year end. Similarly, in India ,vaccination is expected to begin in the first quarter of 2021,if not in January itself.
In conclusion, let us  be thankful for our own health & wellbeing and hope & pray that 2021 will be a better year for everyone .
Heal the world
Make it a better place
For you and for me
And the entire human race
There are people dying
If you care enough for the living
Make it a better place
For you and for me
– Michael Jackson
---
View our videos
SIGN UP FOR NEWSLETTER
Be the First to Know. Sign up to newsletter today