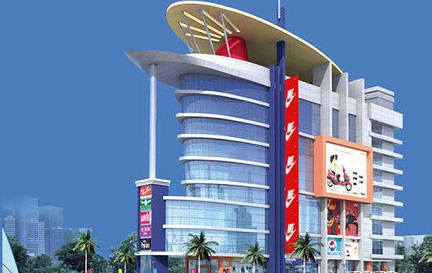 Crystal Palm Jaipur shops
Crystal Palm Shopping Mall is  a Project by Mahima group, and is  situated in the Bais Godam Area,C-Scheme in Jaipur.  Firstly, the location of the mall is quite central. It is close to the Holiday Inn Hotel and the MGF...Read more
Crystal Palm Shopping Mall is  a Project by Mahima group, and is  situated in the Bais Godam Area,C-Scheme in Jaipur.  Firstly, the location of the mall is quite central. It is close to the Holiday Inn Hotel and the MGF Mall. However, it is not a spacious and luxurious mall.
 Crystal Palm
For instance, it is a single-stop solution for shopping, entertainment or dining for people in that area. The mall provides the Inox multiplex cinemas. There are   multipurpose kiosks providing a complete range of products. In addition, there are some international brands too.
 Crystal Palm – Dining
Dining at Crystal Palm Shopping Mall
Further, the restaurants such as  Costa Coffee , Mc.Donalds and Pizza Hut are the  key attractions of this place.  In addition, Indijeo multi cuisine  restaurant, LIVE sports bar and restaurant, The Clay Oven, Green Chillies ,Bubble Waffle  are popular. Similarly, kiosks such as  Ghungroo, vadapav, Tea Stories are interesting places. You can also get yourselves inked at famous tattoo shops right in the center of the mall.Showrooms such as  OPPO, Cantabil, Jockey,Woodland are popular.
Ample car parking spaces both inside and outside the mall is available and this mall also has exclusive smoking zone and modern washroom facilities.It is therefore the favourite place of Jaipurites to spend their leisure time.
Check out some Jaipur shops :-
---