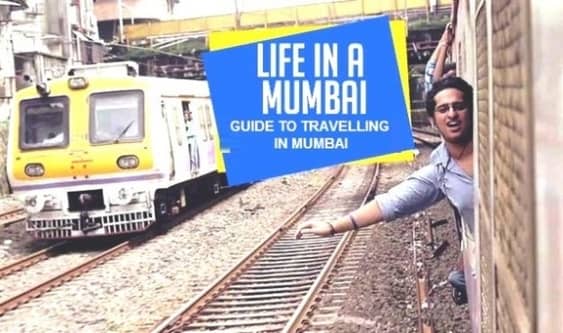 Getting Around in Mumbai Local Trains
Jayashree
168 views
add comment
Mumbai Travel Guide:
There's a lot you've heard and seen on TV about travelling in Mumbai. Local trains have earned the notoriety of leaving newcomers perplexed. I won't get started on the potholes on the roads, lest it takes up the rest of the blog space.
Off with the jokes and in with the facts. 88% of Mumbaikars use public transport. It has an amazing local train network and one of the largest organized bus transport networks among major cities in India. The Metro and Monorail system is set to get better in the next five years. Even a commercial seaplane service has been introduced! If you set your fears aside, you will find travelling in Mumbai to be an exciting adventure in itself. You will get to really see the city in some of its glorious and not so glorious bits.
The general rule of thumb is that travelling in Mumbai from point to point outside your area generally takes an hour to an hour and a half. How comfortably you travel depends on the time you leave your place of departure.
The Mumbai Local Train
Mumbai's lifeline is its local trains. When you look at one from an overbridge, you will feel they are like living, breathing organisms snaking their way through the city, huffing, puffing and sometimes reeling against the relentless crowd. The rail lines are divided into four zones, Central, Western, Harbour, and Trans Harbour, each reaching different corners of the city. All lines have the option of a fast local (which skips certain stations) and slow local (which stops everywhere).
Travelling in Mumbai at peak hours isn't for the faint-hearted. Consider this fact – the 400km long rail lines of Mumbai ferry more people in a day than the entire population of Switzerland or Bhutan!
Mumbai has the highest passenger density in the world and locals ply an estimated 80 lakh people everyday! Take a minute to re-read that. Isn't that amazing!
Here's how the crowd works
You will have to position yourself in the exact place in the platform so that the crowd can push you inside. Once inside you may be uncomfortably stuck between a good two hundred people (fitted into the space for hundred). Once inside, if you have a little space, you will generally have vendors selling everything from imitation jewellery to household items and snacks. In the good old days, you could enjoy hearing chats from fellow commuters and pass your time.
These days almost everyone is bending over to see their mobile phones and catching half hour of a movie before their next stop. You will have to find your way to the exit about 2-3 stops before you actually want to get down – that way you will get somewhere close to the door when your stop pulls. Another thing is that each train stops only for a few seconds and that is your window to get on or get off.
There is never a dull moment in the Mumbai local train.
Traveling in Mumbai- Mumbai Local Train
How to travel in the Mumbai local train like a pro:
1. Try to get into trains from their starting points. (Churchgate, VT, Thane, Virar etc.) This way you'll be able to get in at a decent pace. There are some locals that start from in-between stations like Andheri, Bandra and Wadala too.
2. Use the Mumbai Indicator app: This is, by far, the best app that gives not only the timing for trains in a route but also the platform on which it is expected to arrive.
3. Most stations have exits to the 'east' and 'west' of the city. Know where you have to go before you leave the platform.
4. Some stations like Dadar, Bandra and Andheri are more confusing than others because they ply locals on multiple lines.
5. The position of the compartments changes sometimes between a 12 coach and 15 coach local. Keep listening to the announcements in English, Hindi and Marathi to know where you need to be.
6. All stations have a ticket office from where you will have to purchase a one way or two way return ticket. There are also smart cards and railway passes available if you intend to travel frequently. You will need to get a platform ticket if you want to just be on the platform and watch the trains go by.
The Monorail: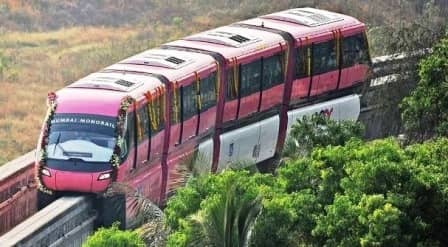 The Mumbai Monorail started in February 2014 to give an easier and faster access to city routes that were congested. While one line is operational, the other lines are set to open by 2018.
The Mumbai MetroVs The Mumbai Local train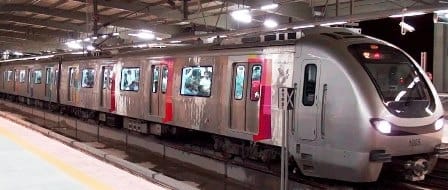 The Mumbai Metro has seen a great adoption rate among Mumbaikars. In some ways ,the Metro's own journey has been much longer than those of its commuters. As the population of Mumbai steadily grows, the pressure it puts on the existing daily public transport system was going surely to increase exponentially. A study for a mass transit corridor between Andheri and Ghatkopar was first suggested between 1997 – 2000. The study was then updated by MMRDA in May 2004. The first proposal for the Mumbai Metro was put up in 2004.
The first proposal for the Mumbai Metro was put up in 2004. The three phased project at an estimated 20,000 crores underwent various revisions on where and how it will be built. The work for the Versova-Ghatkoper line began in 2008 and was completed in 2014. The line opened for commuters from June 2014. From then until now, the metros have played a huge role in reducing road traffic . With more metros to come, the future looks bright.
Buses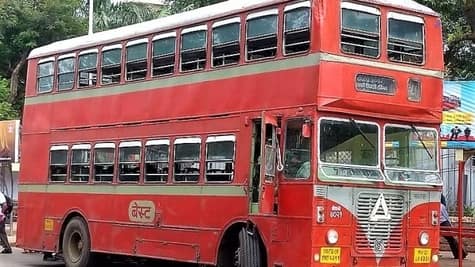 The Red Brihanmumbai Electric Supply and Transport (BEST) bus in the city is another favourite mode of transport for those who are looking for an economic way to travel. You'll find buses plying from one part of the city to another but the system isn't as advanced as other bus systems in the world and the wait time is uncertain. The double decker buses have reduced to a big extent but they are still as fun to ride as ever. Don't miss sitting right on the front seat of the upper deck to get a feeling of flying through Mumbai. BEST also has a fleet of A/C buses on certain routes.
Other than BEST, neighbouring municipal bodies have their own bus transport like Navi Mumbai Municipal Transport (NMMT), Thane Municipal Transport (TMT), Mira-Bhayandar Municipal Transport (MBMT) and Vasai-Virar Municipal Transport (VVMT) who ply buses to various parts of the city and back.
Pro tip: BEST buses are actually quite fast. Most drivers think they are driving at the Grand Prix, potholes be damned. So it if fits your route, go for it.
Autos- from Mumbai Local Train stations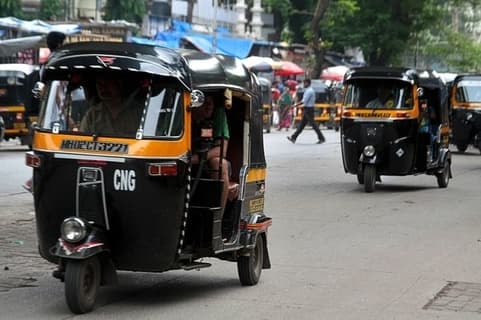 Three seater rickshaws ply within certain city limits and are not allowed in Old / South Bombay beyond Bandra and Sion. The 200,000 odd autos form an important part of the local transport system. If you don't want to wait and don't mind spending a little extra on travel, autos are for you.
Several areas have a 'share auto' system that work with a basic understanding that pick up passengers on the go. The auto-walla gets more for the ride and each user has to pay less. The system has been in place much before the Olas and Ubers of the world came into being. And with changing times, you can even call for an auto via your smartphone app.
Taxi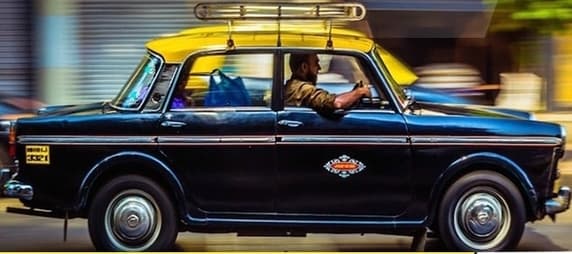 The good old' Kaali Peelis (or the black & yellow cabs) of Mumbai have been a part of it ever since we can remember. But their numbers are dwindling, thanks to the modern tech-driven counterparts in Ola and Uber. Kaali Peelies are now slowly going tech savvy. The drivers are learning to adapt and change rather than remain as they are and fade away.
Like all things in Mumbai, those who adapt and change with time have a higher chance of survival. The city is a place where not just the people but even their dreams are constantly in fast motion. And the city's transport system is leaving no stone unturned to give them wings.
Other blogs :
---
View our videos
SIGN UP FOR NEWSLETTER
Be the First to Know. Sign up to newsletter today