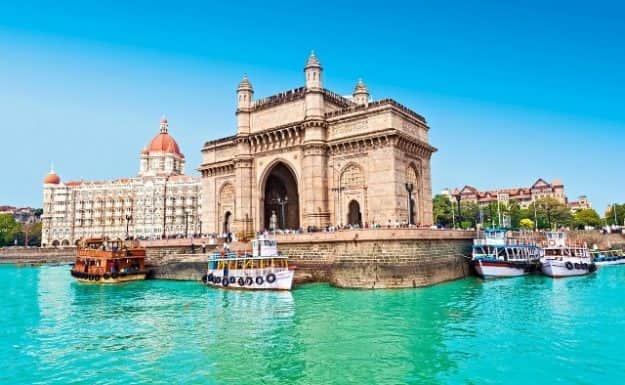 Best Tourist Attractions of Mumbai
Jul 13, 2018
Jayashree
523 views
add comment
When you think of a place to visit for vacation, Mumbai doesn't easily come to mind. It is too fast, too dirty and too steeped in its own essence. But that, in a way, is what Mumbai is all about. This non-stop city has lots to offer a discerning tourist. It is called the Maximum City far a reason after all! Which is why we've put together the best tourist attractions and places to visit in Mumbai.
The sites and the sights: Like all places, there are two ways to 'see' the city. The first is like a tourist where you can grab a Mumbai Darshan Bus from MTDC that will take you on a whirlwind tour of 60 site seeing spots in a single day. This is for people who want to go back home and tell their kin that they 'saw' Mumbai.
The other way to see Mumbai is from the eye of Mumbaikars with a private tour to both touristy and non-touristy places. Having many guests visit from all over India and abroad, we have noticed that there generally isn't a one tour fits all formula here. A tour like this is generally customized according to an individual's liking. For the young crowd, a mix of shopping, site seeing and entertainment makes a great mix. For the not so young , a temple route through the city with relaxing options works best. And for a few eclectic souls, an adventurous night tour of the maximum city holds promise. Here are a few mix and match options you can try.
Start with the divine:
Everyone who comes to Mumbai generally takes the time out to visit three places – the Siddhivinayak Temple, the Mahalakshmi temple and the Haji Ali Dargah. After all ,we all have a wish list that needs divine intervention and a much needed push.
The South Bombay experience: South Bombay starts with The Gateway of India. You can take a ferry to Elephanta to explore the ancient carvings in stone. Then you can come back to see the Taj Mahal Hotel, the Vaastu Sanghrahalay, CST Station, Taraporewala Aquarium, Marine Drive, shop through Colaba Causeway and Fashion Street and end your day at Cafe Leopold. The whole tour will require one entire day (may be more) and a whole lot of energy. So brace yourself!
Places To Visit In Mumbai: A Slice of Bollywood love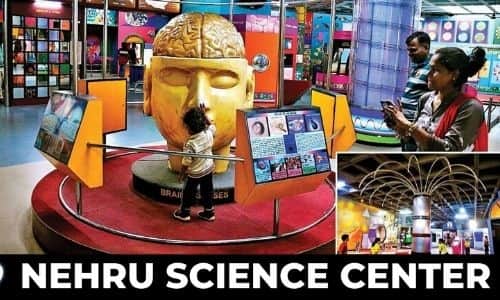 Mumbai is home to the biggest film industry in the world – Bollywood. It is a place which has made superstars out of unknown faces. One such face is that of Shah Rukh Khan. His house in Bandra – Mannat – has a few people sitting and waiting outside at any given point in time hoping that by some miracle, they will get to see their demi God. Even if you aren't much of a fan, you should stop by Mannat, do the Shah Rukh pose and say cheeze! Ek photo to banta hai ( one photo is a must ).
In and around Bandra and a little ahead, you can visit Nehru Science Center, Mahim Church, Shopping from Linking and Hill Road and the Bandra Worli Sea Link.
During your above tours, you are likely to come by a strange looking skyscraper that you won't know what to make of it. (that is understating it, honestly). That is the house of the richest Indian. And you will begin to wonder what money can buy and what it cannot.
Places To Visit In Mumbai: In the name of green
The Chota Kashmir in Goregaon and the Hanging Garden in Malabar Hills are the two patches of green in the city followed by the Borivali National Park. The three together give Mumbaikars hope that there is some green left in the city, even if they have to travel through a concrete jungle to see it.
Places To Visit In Mumbai: Out of Green and Into the Muck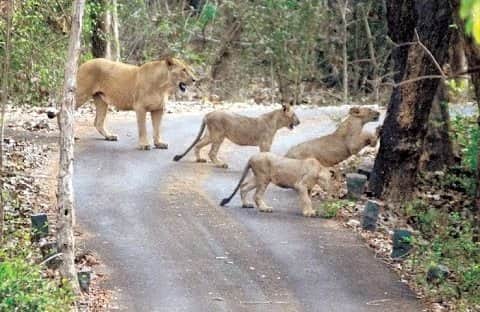 You've heard a lot about Asia's biggest slum. It'll make you wonder what you'll find there. Is tourism of such a place a humane thing to do – go and see poor people living in the slums? If that's what you think then this tour is must for you. Dharavi's industries get an annual turnover of approximately US$ 665 million. From poppadam(fried lentils) making to leather to recycling to embroidery, there's lot happening in this so-called slum. You have to see it to believe it. The best way to do it is to go with a specialized tour operator like Slumgods or Reality Tours and Travels. We don't know if this counts among the  best tourist attractions of Mumbai as the attraction really lies in what you are looking for. If it the triumph of human spirit in difficult conditions, you'll find it here.
Places To Visit In Mumbai: In for Some Thrills and Chills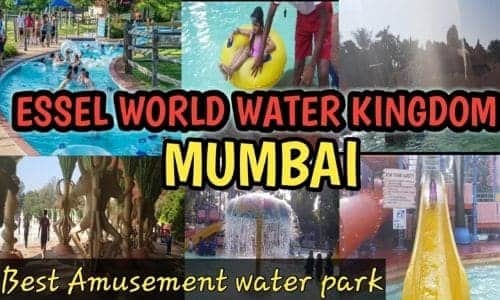 Both Essel World and Water Kingdom are about an hour's drive from the city towards Gorai. You can either go all the way by road or take a ferry ahead of Borivali. Both places offer a lot of adventure and fun rides for everyone. Ideally, you should visit only one of them on a day to get the full experience but if you are short of time, you can get a pass to visit both together too. They definitely count in the  best tourist attractions of Mumbai.
Shopping Markets
Other than Colaba Causeway, Hill Road and Linking Road there are quite a few markets you can head to depending on your proximity to them. There is Crawford Market which is a wholesale market for everything and the Mangaldas Market which specializes in textiles & unstitched and semi-stitched materials. You can check out Gandhi Market in Sion/ Matunga or Hindmata in Dadar for dresses and dress materials, the vintage market of Chor Bazaar and Zaveri Bazar for real jewellery. Fashion Street and Chor Bazar count among the  best tourist attractions of Mumbai.
Shopping Malls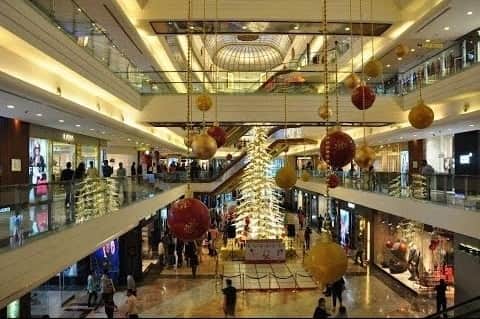 When it comes to shopping malls, we could club most in a single bag. They all have international brand stores, entertainment options and vast food courts. But a couple of malls that stand out in terms of overall experience are the – the Phoenix and Palladium Malls in Lower Parel and the Phoenix Market City Mall in Kurla which has an indoor snow world. Some of the other good malls are InOrbit in Malad, Oberoi in Goregaon and R Mall in Mulund.
Places To Visit In Mumbai: The Foodie's Paradise
Trying local food is an integral way of understanding a place, & its culture. There are many gourmet restaurants which dish out every possible cuisine but we'll set that aside for a different time. We'll take you through the street food options today that are the best tourist attractions of Mumbai.
Pani puri and chaat at Juhu Beach
Pav Bhaji from any Shiv Sagar (this is a restaurant of the regular kind)
Vada Pav from Jumbo Vada Pav
Kebabs from Bade Miyan
No tour is finished without a bit of souvenir shopping. If you would like to know the best shops in the areas you are visiting, here's where you can check them out.
Until then, keep smiling and keep touring.
---
View our videos
SIGN UP FOR NEWSLETTER
Be the First to Know. Sign up to newsletter today