The nightlife in Mumbai is one of a kind. Many people say it is one of the few cities in India where there are certain pockets where women feel safe at any time in the night. The local trains  run until 1AM, so do the BEST buses. But there are places that stay open well into the night.
If you step out to see Mumbai during the day, you may be caught in traffic jams. So set out on a Mumbai tour at night and watch a different side of the city come to life under the starry sky.
1. Marine Drive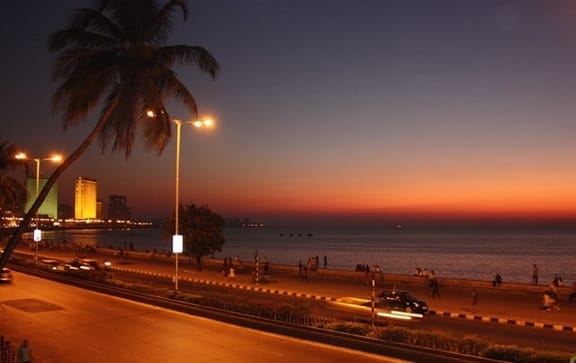 The famous Queen's necklace glitters like gold under the starlit sky. It is one of the most favourite and safest night hangouts for the city. You will have several families and groups of friends to keep you company through the night. And if that's not enough, there is garam chai and even bhutta (tea & roasted corn) to help you enjoy the night. If your sweet tooth calls, head straight to the Belgium Waffles outlet.
2. Juhu Chowpatty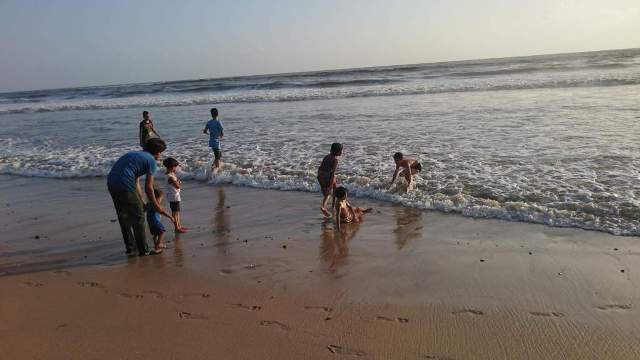 Juhu is what we here in Mumbai call a beach. You cannot beat the awesome food that we get here. Juhu allows you to catch the gentle sound of the waves as you sit in the beach and see the crowd around you come to enjoy their free time with friends and family. Do not miss out on the beach side delicacies like Pav Bhaji, pani puri and falooda when you are there.
3.  Mumbai Nightlife :Bade Miyan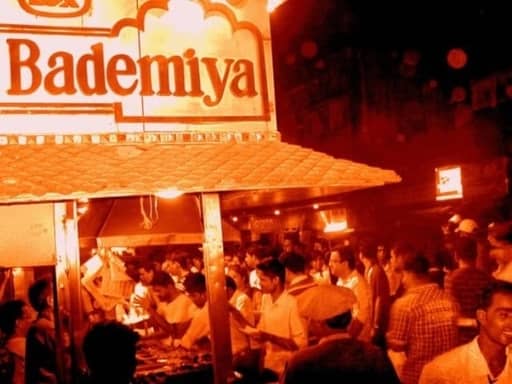 If 3 AM hunger is your type of tummy rumbling then Bade Miyan is your saviour. Mumbaikars literally swear by the kebabs – both veg and non veg. Located just behind the Taj in Colaba, it is a must visit
4.  Mumbai Nightlife :Late night movie at Eros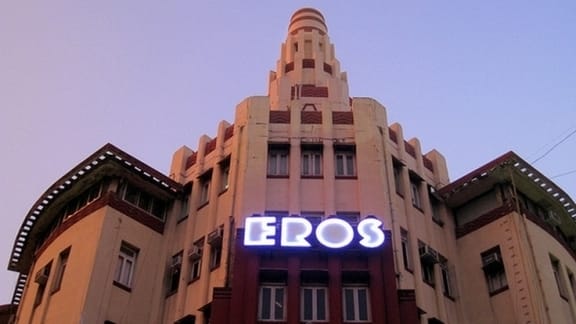 Catch a late night movie at Eros near Churchgate. The theatre has been screening movies since 1938. Except that when you come out, you still have a bunch of things left to do.
5. Heritage tours, city walks and cycling tours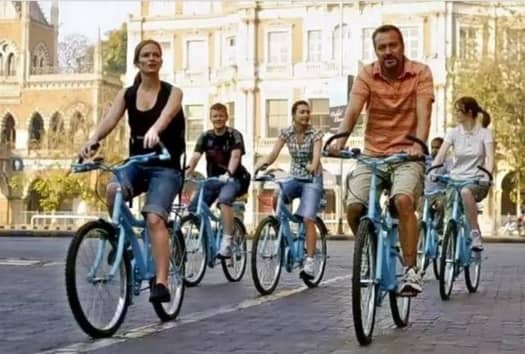 There are plenty of guided tours that happen in the night. There are heritage tours in select areas like Bandra and CST which still have an array of 'old' buildings and several stories associated with it. The City Walks stop by at select eateries open at night to get you the much needed snack. Cycling tours are a cool way to explore the potential of Mumbai roads and wonder what Mumbai (or Bombay) was when there was less crowd and more room.