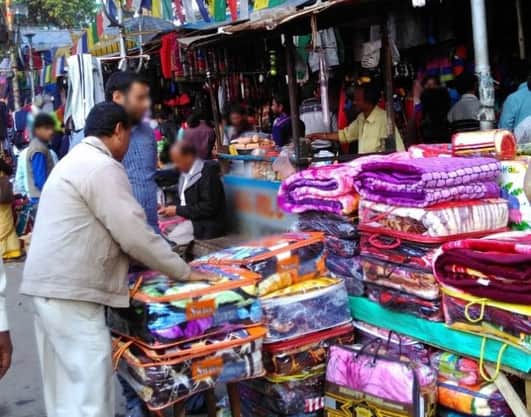 Street Shopping at the Bhutia Market in Kolkata
nabadeepa
4881 views
add comment
Street Shopping in Bhutia Market, Kolkata
The only brand of warm clothing known to us as teenagers, growing up in Kolkata, was Monte Carlo. Not to suggest that there were no local brands. But, seriously they lacked the style quotient and one did not want to be wearing dull and drab woolens in winter. So what choice did one have? You went straight to the Bhutia Market where there was a choice of stylish and colourful woolen garments at very affordable prices. It was in the Bhutia Market, for instance, that I discovered a hoodie jacket for the first time.
If you happen to pass through Wellington Street anytime from the beginning of December to early February, you will come across a scene that has been a part of Kolkata winters for years. The pavement of Wellington Square that stands opposite to the Nirmal Chandra Street is filled with endless row of shops. They stock warm clothing. These are clusters of temporary shops run by people coming all the way from Sikkim and Bhutan. Hence the name Bhutia Market.
Now, A Fixed Price Market
The bright colors, the trendy styles and offbeat designs are a big attraction for the youngsters of Kolkata. Over the years, a lot has changed. In the earlier days, one could bargain handily. I remember buying a sweater for Rs. 150 which was originally priced at Rs. 300. In the last couple of years, the market has turned into a fixed price market and a part of the money is reserved for the welfare of Tibet.
But what has not changed is the warmth of the shopkeepers, who travel all the way from a neighboring land to set up shop here. They will enthusiastically suggest several options and fit you out with your best choice. Although the prices are not negotiable, they are way lower than the prices at the branded stores in the malls and yet the clothes are stylish.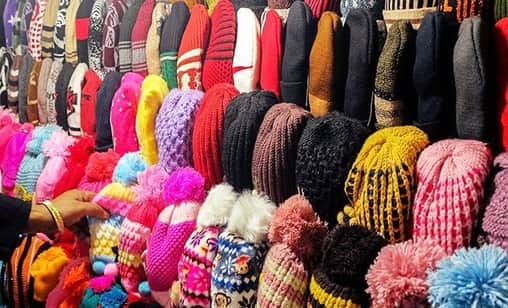 A Quintessential Part Of Kolkata Winters
So if you taking a stroll at the New Market or Lindsay Street or anywhere near Esplanade area on a lazy winter afternoon, take a bus or walk down to the Bhutia Market. Even if you are an out and out brand conscious person and prefer the shopping malls to street shopping, just visit Bhutia Market. It is a quintessential part of Kolkata winters. I am very sure you won't be coming back without making a couple of purchases at least!
After all, street shopping has its own charm.
–Nabadeepa Ghosh
---
View our videos
SIGN UP FOR NEWSLETTER
Be the First to Know. Sign up to newsletter today