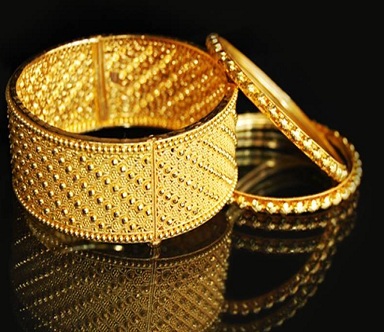 Best Shops for Gold & Diamond
Top Gold & Diamond Jewellery Showrooms in Pondicherry: It's no secret that a woman loves to wear jewelry on a daily basis. It definitely helps in bringing out the best in her personality, especially when she chooses to wear the right jewelry pieces at the right occasion.
Besides being a symbol of femininity, jewelry certainly has a substantial impact on the way she looks and feels. Be it about gorgeous necklaces or earrings, beautiful accessories make all women feel special as well as confident.
If you are in the charming city of Pondicherry, we recommend you to visit Utharikha. They boast of a great selection of traditional jewellery. This large jewellery shop was opened in the heritage town of Pondicherry in 2007. Utharikha loves to connect with their customers by means of exclusive designs and excellent client servicing.
Utharikha specializes in all types of silver jewellery, precious stones and beads, semi precious stones and beads, pearls, kundan, antique, and temple jewellery, among others. You are likely to keep this popular store on your radar, especially for very traditional pieces. These include Udiyanam (waist band), Vangi (arm band) and other elegant jewellery pieces to adorn your hair.
So if you would like to take back some traditional Indian jewellery pieces home while shopping in Pondicherry, do visit this store.

Check out Shopkhoj.com for the best gold & diamond jewellery showrooms in Pondicherry.