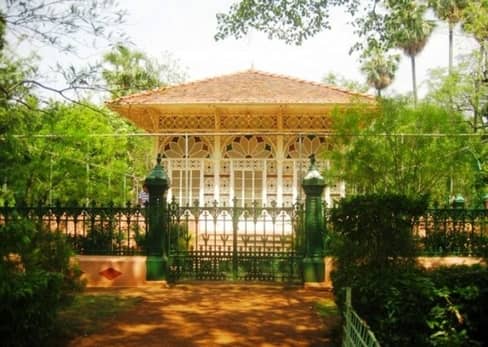 Weekend Trip From Kolkata To Shantiniketan
Rakhi Acharyya
383 views
add comment
Shantiniketan
Situated about 200 km away from Kolkata, Shantiniketan is a small town, near Bolpur, in the Birbhum district of West Bengal. Shantiniketan, which is synonymous with art, music and culture is the home of the Visva Bharati University, founded by Rabindranath Tagore.
The town itself derives its name from a house built by Maharshi Devendranath Tagore, in the 1860s. Surrounded by lush greenery and blessed with pleasing red soil, the place captivated the Tagore family's interests enough for them to create a place for spiritual retreat. Later Rabindranath Tagore established the Patha Bhavan which was eventually turned into the University.
How to reach Shantiniketan
It is well connected from Kolkata by  road and rail. to Bolpur. The NH2 highway connect Kolkata to Bolpur. Further, there are  direct trains from Sealdah to Bolpur and buses from Kolkata to Asansol or Kolkata to Suri. As a matter of fact, they are all  quick ways to reach Bolpur. Once in Bolpur, you can easily find cabs or rickshaws that can take you to the Shantiniketan campus.
Landmarks in the campus
The Rabindra Bhavan
It is now a museum that houses various artifacts and a library of books that were once used by Tagore himself.  For example, there are pictures and old pamphlets from the times when Tagore was in the  campus. It is open from 7am to 11am in the summers and 10:30am to 4:30pm in the winters. It is closed on Wednesdays as is most of the campus.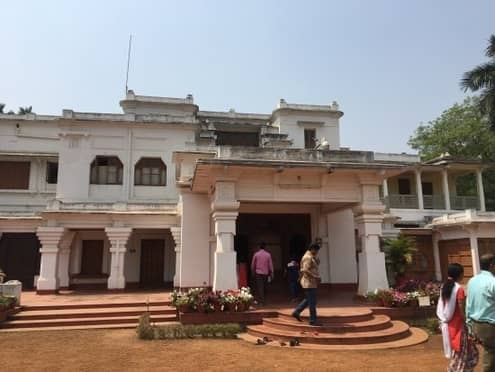 Kala Bhavan
Above all this is essentially an art school, studio and dormitory for all the arts majors in the campus. What makes it interesting to the public is the display of sculptures, wall murals and other art work in the vicinity of the Bhavan.  Above all, there are a few large sculptures made by the Ramkinkar Baij which date as far back as the 1930s.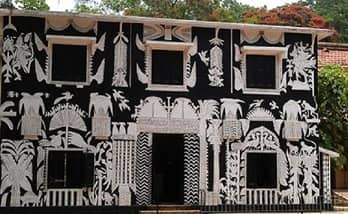 Amar Kutir
This was founded by Sushen Mukherjee, a revolutionary in the freedom struggle, in 1927. It was a refuge for many freedom fighters trying to get away from the prying eyes of the British. Though Amar Kutir is actually not a part of Santiniketan, it has become a must see spot near the campus. It now houses a cooperative society which promoting the arts and crafts of the people of West Bengal.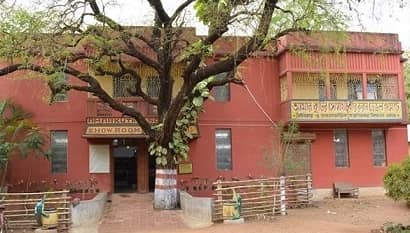 Tagore Ashram
This was established by Maharshi Devendranath Tagore, father of Rabindranath Tagore, in 1863. It was earlier a house by the name of Shantiniketan, which is how the entire place got its name. It became a center for people from all religions to come together. Thus the Mandir in the complex is devoid of any idols and is a place for peaceful meditation. It is also surrounded by Amra Kunja or mango grove where, even now, classes are held amidst natural surroundings. It is closed to public on Wednesdays. Guided tours are available from the Uttarayan complex.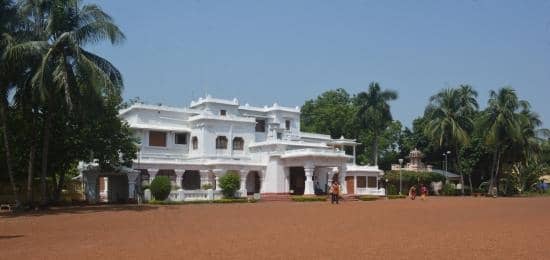 Shilpa Gram is a beautiful area near the Ballavpur deer sanctuary. It has permanent displays of arts and crafts from many States, in India, arranged in traditional houses from those parts of India.
Finally there  is the Kopai river and the famous Khopai Mela that happens every Saturday from 3:00 to 5:00pm.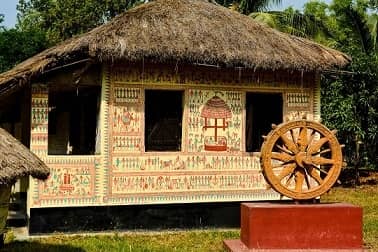 Best time to visit Shantiniketan
Shantiniketan in and of itself is a treat for the eyes and definitely for the soul. But if you really want the icing on the cake you should absolutely make it a point to visit the very famous Poush Mela in the last week of December. It is a harvest festival and is marked by many musical and cultural events. Arts and craftsmen flock in large numbers to showcase and sell their creations here. It is usually hard to find a hotel at this time so definitely plan ahead if you want to visit at this time. The biggest attractions are the Baul singers and dancers. Besides one Poush Mela, the other famous events are the Basanta Utsav in March, Rabindra Jayanti in early May and Sharoda Utsav in October.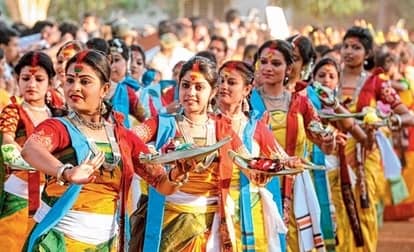 Shantiniketan is a short sweet trip away from the bustling streets of Kolkata to the quite serenity of the banks of the Kopai river.  In addition, it is a must see town if you are here in Kolkata and looking to get away for a day or two.
---
View our videos
SIGN UP FOR NEWSLETTER
Be the First to Know. Sign up to newsletter today