Makar Sankranti Celebrations in Bangalore
This is how Bengaloreans greet each other on Makar Sankranti Day, which is to be celebrated on 15th January this year. It is celebrated with much gaiety and enthusiasm. It is a festival which is considered as the beginning of a very auspicious phase in the Hindu calendar and is called "Pongal' as well. Makar Sankranti marks the transition of the sun into the zodiac sign of Makara rashi ( Capricorn) on its celestial path. The day is also believed to mark the arrival of spring in India and is a traditional event. The Sun God is worshipped for the bountiful harvest.
A similar festival called Lohri is celebrated in North India.
The Customary Celebrations on Makar Sankranti
A special preparation of Yellu (till, sesame ), Bella (Jaggery), roasted groundnuts, dry copra chips and roasted chana(Bengal gram ) dal is made and distributed to friends and relatives, along with sugar candies and pieces of sugar cane .It is symbolic of building strong relationships.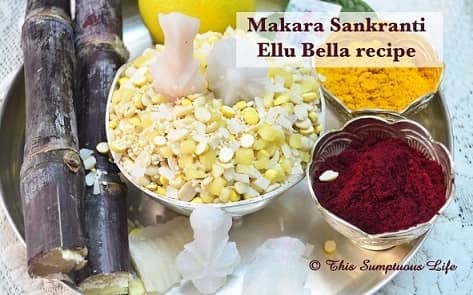 Bangalore Shopping in Makar Sankranti
As in any festival, shopping is a big part of the celebrations. Hectic shopping takes place for new clothes, utensils and gifts. Though many shopping malls have sprung up in Bengaluru, old shopping areas like Chickpet, Balepet, M.G Road, Commercial street and Brigade Road are still favourites with the shoppers."Priyadarshini" the Govt. owned shop, declares a 50% discount on all its silk products during the festive season. "Co-Optex"- the Tamilnadu Govt. enterprise also declares a 30+ % discount on several of its products. Both enterprises are known for their wide variety of silk and cotton sarees and home furnishings. They have several stores throughout Bengaluru.
Marathahalli is famous for its factory outlets. The retail shops are mainly on Varthur Road where clothes and accessories are available at very reasonable prices. Brigade Road is popular among youngsters. All branded showrooms are on the main road and at several arcades located in this road . Commercial Street is another popular destination for branded and designer clothes =." Cinnamon", on Gangadhar Chetty Road is a high end hop, known for its pretty clothes, accessories, costume and silver jewellery, crockery and cutlery.
"Psybaba" on Castle Road is another popular destination, known for a wide range of items such as Batik, Tie and Dye fabrics and garments, Camel bone jewellery, leather jackets, purses, belts, wrist watches, belts, carpets and furnishings.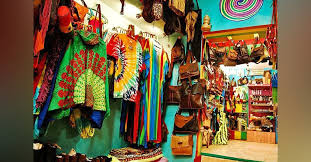 Gifting for Makar Sankranti
Giving away small gifts such as a steel, plastic or ceramic container is the custom during this festival. This is for prosperity . Old areas like Gandhi Bazar, Malleshwaram and Avenue Road stock all the items required for the celebrations. Malleswaram 's 8th Cross to 11th Cross Roads are particularly famous for these items as well as for fresh flowers which are used for decorative purposes.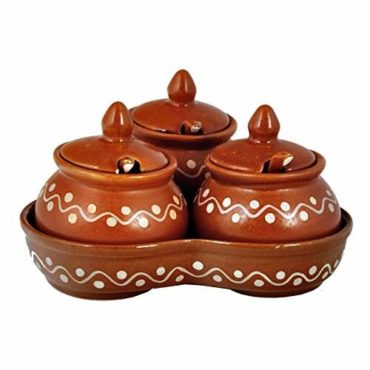 Famous Restaurants in Bangalore
Now for the famous restaurants. South Indian restaurants on Infantry Road and in Indiranagar offer a very special menu of sweet and khara Pongal,( special rice preparations ), payasam ( sweetened milk), along with a wide range of special South Indian curries, chutneys and salads which are truly representative of the harvest feast. "Mast Kalandar " is a Punjabi style food restaurant that offers special food for "Lohri". Dal Makhani, Lachha Paratha, Sarson ka Saag and makki ki roti, sweet lassi and hot Gulab Jamuns are some of the items available here. "Halli Mane (Village House) has typical Bengaluru style traditional dishes on offer this day. If you happen to be in Bengaluru on this day, do visit this restaurant.