Carpets in Chennai
Firstly, Chennai is a hot & humid place all year round. Hence, it is not the best place to buy rugs, carpets and shawls that are typically found in colder places. However, Chennai has some good shops for carpets. It is probably due to the fact that Chennai attracts a lot of tourists who are interested in rugs, carpets and shawls. Carpets could be modern carpets, Kashmiri carpets or dhurries. Shopkhoj.com got you covered with top 5 shops for carpets in Chennai…
Contemporary Carpets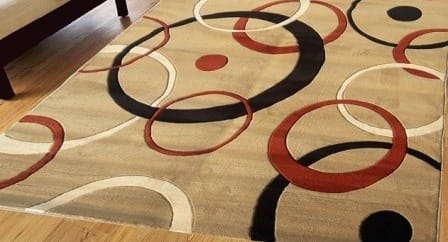 There are varieties of carpets that are available in the market.  Further, the machine made, mass produced carpets can be found in several shops and furnishing stores. However, some of them are made in India, some of them are imported. They are available in contemporary designs.
Kashmiri Carpets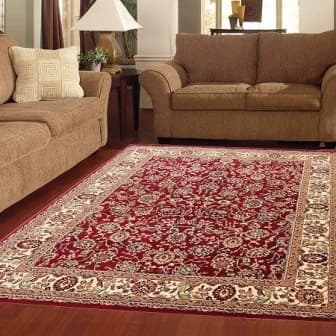 These carpets from Kashmir are made with mulberry silk by carpet weavers in Kashmir. For instance, they are hand knotted. The knots per square inch define the thickness and the richness of the carpet. Further, the knots can be seen at the back of the carpets.  For instance, the Kashmir silk on silk carpets are soft & exquisite. Above all, the amazing thing about the Kashmir carpet is that it changes colours when viewed from different angles.
Dhurries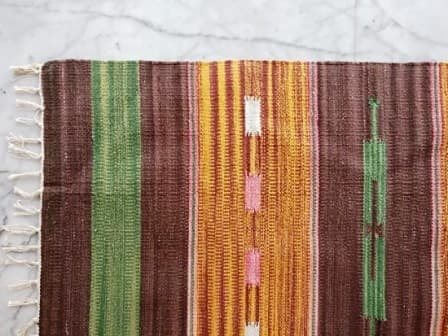 Dhurries are flat and woven with thick cotton or woollen fibres. Some  of them have colourful geometrical designs while some have subdued pleasing colours & designs.
Best Shops for Carpets in Chennai
1. Rug Weave
The Rug Weave shop in Nungambakkam has imported carpets from Central Asia and Kashmiri carpets, rugs and dhurries. In addition, they also stock contemporary machine made carpets.
This is a government shop and the choice of carpets is limited.
3. Cottage Arts Emporium
The cottage Arts Emporium has a decent collection of Kashmir carpets that are distinct.
4. Cottage Industries Exposition Ltd.
This  store in Nungambakkam is one of the best shops in Chennai for Kashmiri carpets.
The collection is vast and interesting. The designs, such as a rider on a horse look magnificent.(Please check the Feature image here )
5. The Museum Company
This shop in Alwarpet, has both silk carpets and carpets made in wool.