Monsoon Sales in Delhi
True shopaholics know that a little bit of rain (or even a downpour) cannot deflate our spirits. That too if you have to go after that amazing sale. So here we are on our quest to find the hottest monsoon sales in Delhi's South Extension Market and Select City Mall too. Come along!
South Extension Market
Sunday loomed dark and gloomy, so I decided to take my sister, who was in town from Jaipur, for shoe shopping to brighten our spirits! We headed for South Extension Market, one of Delhi's old open markets with lots of new shoe-shops. Just as we reached though, the clouds gave way to heavy downpour and we scampered back to the car, amid the slush and puddles, dodging the metro-construction road-blocks along the way. 'Let's head to the Mall' we said in unison and we headed towards Saket.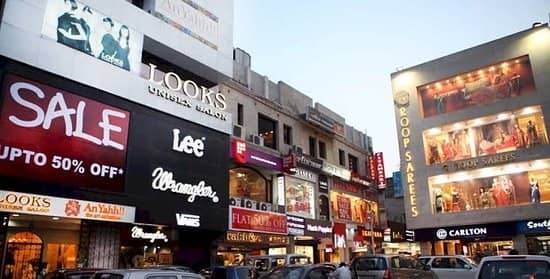 DLF Place Mall
DLF Place Mall houses a host of fantastic brands such as Forever 21, Vero Moda and Marks and Spencer and we soon lost our shoe-shop focus, with '50% off SALES' screaming at us from every window and corner!
We finally made it to Clarks, one of Britain's best shoe shops in located on the first floor of the mall. Clarks sells comfort foremost, but their new range is quite stylish and we spent half an hour trying on various pairs of shoes – the new Moccasin's are a steal this season – sturdy soles, very comfortable and come in very fashionable colors of Maroon, Tan ,Pink and Black. Their platform heels and Swede shoes are also very comfortable, but I loved a grey-white snake-skin pattern pointy-toe flat pair and picked them up for Rs 4000, while my sister got herself a tan coloured strappy wedge heel sandal, not on sale for Rs 6000, but which would look great with both Indian and Western clothes! Mission Accomplished!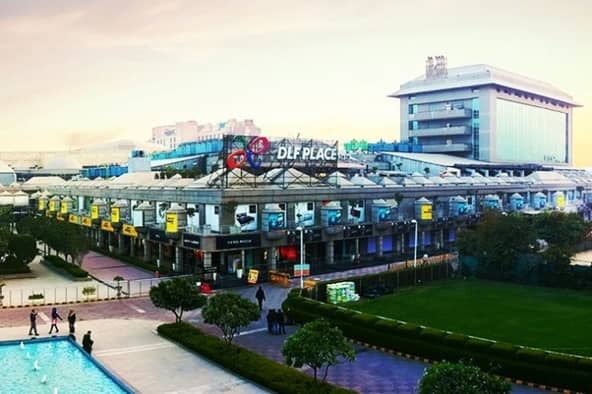 To celebrate we headed to Cinnabon on the ground floor and treated ourselves to coffee and Chocolate Cinnamon Mininbon! Truly Scrumptious!
We could see lots of young girls and their mothers entering Accessorize – which had a great 50% off sale on a lot of hand-bags, toes, travel bags and back-packs in canvas and leather. A must-visit for bag lovers! I especially liked the large tan leather tote with pockets for Rs 4000, which could almost pass as a classy over-nighter bag.
On our way, we walked into Pallete, a new store on the ground floor of DLF Place Mall which had a range of digital printed dresses, tops and jumpsuits as well as embellished gowns between the Rs 6000-10000 range.
Next we headed to Select City Walk Mall to check out Aldo, Charles&Keith and Nine West – all with fantastic sales and offers on flats, stilettos, wedges and even boots!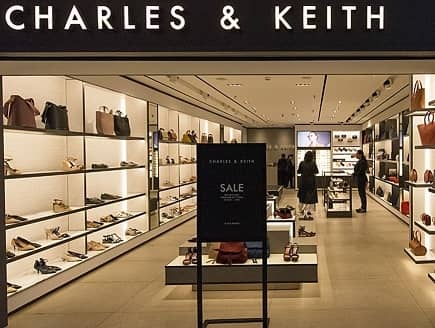 Having bought our shoes however, we veered towards the gorgeous bags at Aldo Accessories and Da Milano. Electric Blue, Tan, White, Maroon, Beige, Black – both had a very good collection of bags in different sizes and styles. We picked up a nice dulled-silver mini-tote from Aldo Accessories that was again very stylish and could be carried with Indian and Western outfits!
As we made our way out past the Select City Walk Atrium – we stopped by Sephora to see their lovely new shades of lipsticks and nail-polishes for the monsoon. They have great monthly deals and their box-sets are a great gift for any woman!
Luxury brands such as CHANEL have also opened stores in Select City Walk Mall, making it one of the hottest and most-visited malls in all of India – sooo…. go get 'em ladies!
The hottest MONSOON SALES in Delhi are on!!
Other Blogs :-
I can't explain why a bride buys her wedding dress, whereas a groom rents his tux." – Lou Holtz