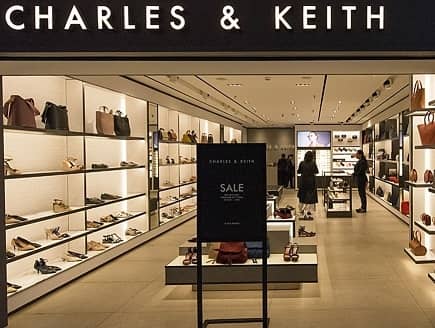 Catch the hottest Monsoon Sales in Delhi's Saket Select City Mall!
Ananya Madhavan
583 views
add comment
Monsoon Sales in Delhi
True shopaholics know that a little bit of rain (or even a downpour) cannot deflate our spirits. That too if you have to go after that amazing sale. So here we are on our quest to find the hottest monsoon sales in Delhi. We are checking the  South Extension Market and Select City Mall too. Come along!
South Extension Market
Sunday loomed dark and gloomy, so I decided to take my sister, who was in town from Jaipur. We are going  for shoe shopping to brighten our spirits. We  are headed for South Extension Market, one of Delhi's old open markets with lots of new shoe-shops. Just as we reached though, the clouds gave way to heavy downpour and we scampered back to the car. And amid the slush and puddles, dodging the metro-construction with road-blocks ,we  finally decided to skip  this market. 'Let's head to the Mall' we said in unison and we headed towards Saket Select City Mall.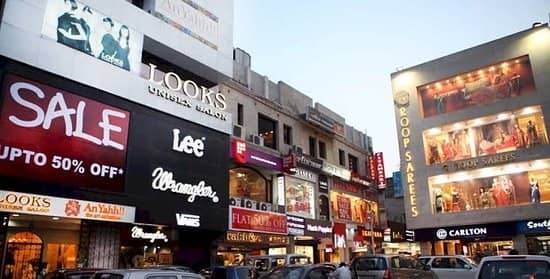 DLF Place Mall
DLF Place Mall houses a host of fantastic brands such as Forever 21, Vero Moda and Marks and Spencer and we soon lost our shoe-shop focus, with '50% off SALES' screaming at us from every window and corner!
 Uniqlo
We decided to shop for dresses instead. There is Anokhi, Suvasa, Marks & Spencers, Forever 21 & more. Finally, there is Uniqlo. This is one of the finest shops in this mall. You can shop for casual wear, sports wear & inner wear. It is a Japanese brand . T Shirts & casual shirts are available for both men & women. Trousers  for both men & women are also available. The fit is good & the prices are reasonable. Innerwear is specially good. Sports bras, bra cum inners, and everything else is beautifully displayed. They are extremely comfortable wear. There in innerwear available for men too. In addition, there is a separate section for Kids wear. Uniqlo stocks clothes as per the season. In winter you can fine jackets & fleece . In summers, you will find other comfortable materials.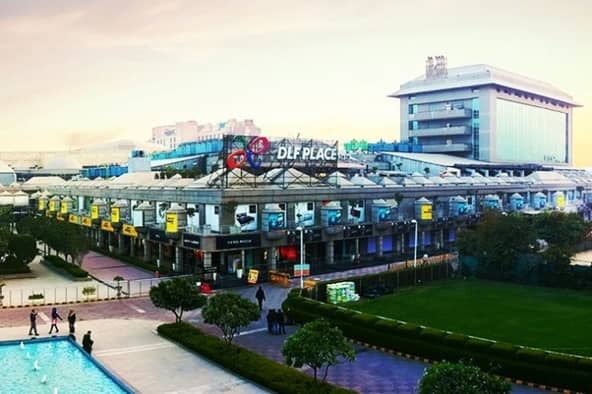 Treats Time
To celebrate we headed to Cinnabon on the ground floor and treated ourselves to coffee and Chocolate Cinnamon Mininbon! Truly Scrumptious!
We could see lots of young girls and their mothers entering Accessorize – which had a great 50% off sale on  hand-bags, totes, travel bags and back-packs in canvas and leather. A must-visit for bag lovers! I especially liked the large tan leather tote with pockets for Rs 4000. This could almost pass  off as a classy over-nighter bag.
On our way, we walked into Pallete, a new store on the ground floor of DLF Place Mall which had a range of digital printed dresses, tops and jumpsuits as well as embellished gowns between the Rs 6000-10000 range.
Next we headed to Select City Walk Mall to check out Aldo, Charles&Keith – all with fantastic sales and offers on flats, stilettos, wedges and even boots!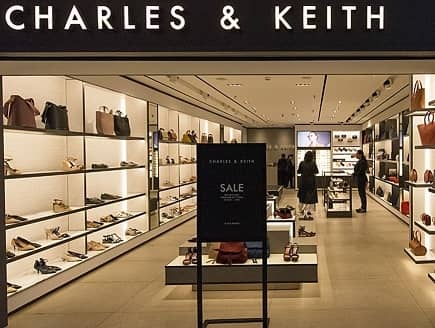 Bags & Shoes at Aldo
Having bought our shoes however, we veered towards the gorgeous bags at Aldo Accessories and DA Milano. Electric Blue, Tan, White, Maroon, Beige, Black . They both had a very good collection of bags in different sizes and styles.  For instance, we picked up a nice dulled-silver mini-tote from Aldo Accessories. In addition, this was also very stylish and could be carried with Indian and Western outfits!
As we made our way out past the Select City Walk Atrium – we stopped by Sephora to see their lovely new collection of lipsticks and nail-polishes . They have great monthly deals and their box-sets are a great gift for any woman!
Luxury brands such as CHANEL  have also opened stores in Select City Walk Mall, making it one of the hottest and most-visited malls in all of India – sooo…. go get 'em ladies!
The hottest MONSOON SALES in Delhi are on!!
Other Blogs :-
10 must have jewellery pieces for an Indian Briide 
---
View our videos
SIGN UP FOR NEWSLETTER
Be the First to Know. Sign up to newsletter today