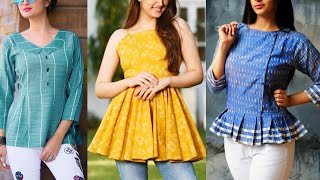 Best Shops for Kurtis
Top Designer Kurtis Shops In Pondicherry: Delhi girls know how to survive the extreme heat with chic and comfy kurtis and still make heads turn!
Well, you can't agree more! Arm yourself with a cotton wear, say a flowy cotton kurta in a trendy pastel shade, and you know the way to bear the humid heat. Perfect for everyday wear with airy palazzos or as dressy ethnic wear for special occasions, you can be sure that kurtis won't disappoint you.
We recommend you to check out the collection of kurtas at Anokhi in the French Quarters of Pondicherry.
The collection of ethnic wear at this popular store is characterised by simple white and pastel colours. What makes them stand out is the striking flower patterns in a variety of shades such as pink, blue, orange and red.
Wondering how Anokhi products tend to appear as pleasing and elegant? Well, it is interesting to note here that Anokhi has built a community of rural workers. In fact, it has trained them too to create aesthetically pleasing products with superior quality.
Anokhi has branches in many cities and towns across the country.
The products stocked here are avaiable in the range of Rs 4,000 and Rs 6,000/piece. So are you ready for your next shopping for a gorgeous range of ethic kurtis at Anokhi?
Check out Shopkhoj.com for the best designer kurtis shops In Pondicherry.