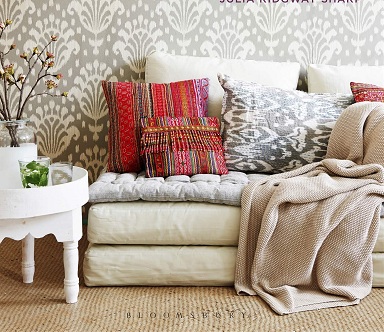 Best Shops for Furnishing
Top Furnishing Stores in Pondicherry: The Cotton House in the Tamil Quarters should help you achieve your idea of a dream home.
The store specializes in a range of home furnishing accessories including curtains, bedcovers, tablecloths, cushion covers, pillow covers, and tablemats, among others in pastels as well as bright prints. The fabric used is pure cotton and poly cotton. The best part is all these products are available at an unbelievably affordable range.
For all things embroidery in the home furnishings segment, Cluny Embroidery Centre is the place to shop in the French Quarters of Pondicherry.
At this store housed in a typical old style building, you may shop for table cloth, bed spreads, dinner sets, bath towels, table napkins, pillow cases and bed covers and stuff like that. They are all available in white cotton fabric with light pastel embroidery.
You have an option to customize your orders too at Cluny Embroidery Centre.
Check out Shopkhoj.com for the best furnishing stores in Pondicherry.