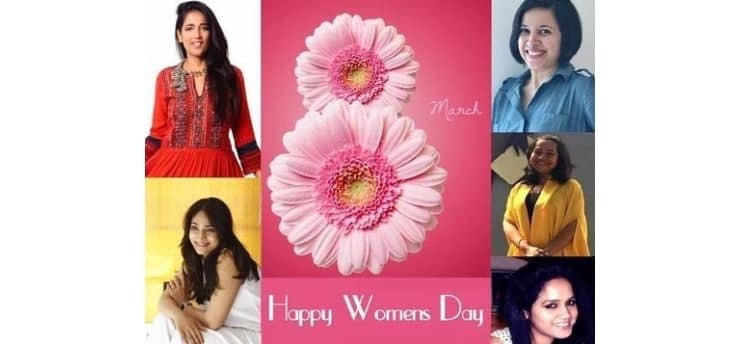 Shopkhoj Celebrates 5 Women Entrepreneurs this International Women's Day
Mar 08, 2019
Monika Chauhan
550 views
add comment
You can do almost anything you set your mind to.
You can swim the deepest ocean and climb the highest peak.
Be a doctor or fly a plane.
You can face adversity and still walk tall.
You are strong, beautiful, compassionate and much more than words could ever say.
Today is yours and so is every other day. —Anonymous
Happy Women's Day!
International Women's Day falls on March 8 every year. People all over the world celebrate the strengths and achievements of women around them. Women achievers are in all fields in society.
Even more, women have braved all odds to lead successful and productive lives.
Theme for the International Women's Day 2019
The theme for International Women's Day 2019 is Balance for Better. The idea is to create a gender-balanced world to promote equality across the world.
Women in Business
There is a growing recognition of the fact that more female representation is what we need to strive for at all levels of business. A gender-diverse workplace paves the way for innovation, improved financial performance, and employee engagement.
We, at Shopkhoj.com, have picked 5 wonder women who disrupted the status quo. They have had the courage to start and run successful ventures on their own. Could there be a better way to celebrate Women's Day?
Mridulika Menon of Samasta, Alwarpet (Chennai)
Samasta is a charming boutique store in Chennai. It attracts today's modern woman with an eclectic mix of gorgeous sarees, modern dresses and also jewellery.
Samasta Boutique in Alwarpet, Chennai | Shopkhoj
Mridulika Menon started Samasta after spending a decade in Washington DC. She has a master's degree from Georgetown University in Communication, Culture and Technology and worked at the Aspen Institute USA.
Most noteworthy is the elegant clothing line created by her with beautiful Indian textiles. It certainly has a global appeal.
Above all, her mother Arundhati Menon is a textile maven who started the famous Shilpi boutique in Chennai. She is extremely passionate about Indian culture. Further, Arundhati curates and designs handwoven sarees for Samasta as well.
Do visit this store in Alwarpet! It features a great collection of Maheshwari cotton sarees, embroidered tussar sarees, kurtas in Chanderi silks, contemporary dresses and silver jewellery.
Dipu Krishnamurthi of Azurina, Alwarpet (Chennai)
Designer Women's Clothing At Azurina, Chennai | Shopkhoj
The bright and warm shores of the Marina beach in Chennai are among the most inspiring things for Dipu Krishnamurthi for her women's wear line. This fashion retailer worked in Chicago with Motorola before moving to Chennai to start her brand Azurina in 2010.
In the initial years, Azurina focused on selling casual and vacation wear garments. Everything that was designed was minimalistic and cheerful, focusing on the vacation theme. Later, it expanded the line to add sleep wear and loungewear. Even more, there are no garments with unnecessary embellishments or frills. All Azurina offers is simple modern cuts in pleasing natural fabrics.  In addition, they have a section for children's garments as well.
Besides Chennai, Azurina is present in Coimbatore and Madurai as well.
Rohini Prasad of Sutasta, Shahpur Jat Market (Delhi)
Sutasta- Designer Khadi Wear in Shahpur Jat, Delhi | Shopkhoj
Firstly, Sutasta is the brainchild of fashion designer Rohini Prasad. The brand offers contemporary dresses such as kurtis, trousers, plazzo pants, skirts, tops, and jackets in khadi. These outfits speak volumes about the individuality of the designer.
Above all, they include different variations of the Khadi fabric such as Bafda, Muslin, Jharna and Matka.
Sutasta has carved a niche amongst its client base with a wide variety elegant patterns, designer silhouettes and earthy colours.
Ruchika Kukreja of Sitara, Shahpur Jat Market (Delhi)
Sitara, Shahpur Jat | Fashion Designer in Delhi | Shopkhoj
Conceptualised by Ruchika Kukreja, the brand 'Sitara' primarily showcases ethnic dresses styled differently. The dresses are a blend of Indian fabrics with Afghan inspired embroidery and Kutch embroidery. What's more, these are embellished with jewellery from Rajasthan and Gujarat.
The beauty of  shopping in Sitara is that each garment is styled differently and hence is an exclusive piece. It offers products like kurtas, kurtis, salwar suits and Kolhapuri slippers.
Further, the Kolhapuri chappals are made in Maharashtra and later decorated with chunky jewellery pieces from Tibet and Rajasthan. They are colourful and very attractive as well.
Ritu Raj Ritu of COUPLE CUT COUTURE, Shahpur Jat Market (Delhi)
Couple Cut Couture By Rituraj Ritu, Shahpur Jat | Shopkhoj
Ritu Raj Ritu started the fashion label Couple Cut Couture in the year 2016 for bespoke fashion garments. The rich Indian cultural heritage played a definitive role in shaping this fashion house, avers Ritu. The brand is quite popular among young women for its handcrafted collection of wedding dresses.
With fine fabrics that are embellished with contemporary hand embroidery, Couple Cut Couture has developed a unique style of its own.
The fashion house stocks lehengas with designer blouses, gararas, shararas, gowns and anarkalis. Couple Cut Couture has something to offer for everyone. The designer certainly leaves no stone unturned to deliver personalized wedding outfits.
Visit this store in Shahpur Jat Market, Delhi to find your dream wedding dress.
---
View our videos
SIGN UP FOR NEWSLETTER
Be the First to Know. Sign up to newsletter today