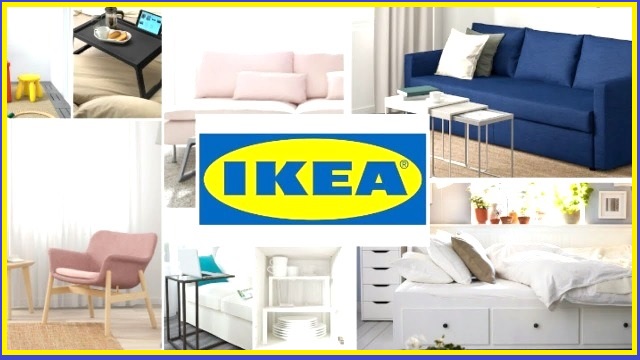 FURNITURE SHOP NEAR Me -vs- ONLINE FURNITURE BRANDS LIKE IKEA
Jyoti
1687 views
add comment
IKEA  is jostling its way into the Indian furniture market . The handful of existing  furniture players in this space are sure to sit up and keep a keen watch. IKEA is a global leader in DIY furniture, kitchen appliances & home accessories. They are known for their modern furniture, interior design accessories and eco-friendly products.  IKEA brrngs  contemporary products to the markets at very competitive prices and this has sustained their growth over decades. https://en.wikipedia.org/wiki/IKEA.
You no longer need to search  for 'furniture shop near me". They are available online now.
Growth of Furniture Market in India 
Till about a century ago ,Indian homes barely boasted of any furniture. Early travellers to India have chronicled this fact. Indians typically sat on the floor in dhurries or peedhas ,(small stools) and slept on mats and charpais (hand woven beds). There were no dining tables to eat on or beds to sleep in. As a matter of fact, even the cupboards were built in the wall.  European style  furniture was neither  available  nor considered necessary. For instance, even in the  King's durbars in certain Indian States, the courtiers sat on the floor on raised cushions.
European Influence 
With the arrival of the Portuguese, Dutch and  the English in India, furniture became a necessity. The Europeans were used to elevated furniture. Since they had long term plans for India, creature comforts were a  necessity. Therefore, they started to get carpenters from their home countries to reproduce the beautiful, functional & practical furniture that they were used to. Thus was born  the furniture market  in India. Slowly but surely ,wooden furniture found its way into affluent Indian households.
The Europeans had passed on the skill of carpentry to Indian carpenters. Teak wood & rose wood was available in plenty. Hence, they were used to make furniture and this would  beautifully fit into the stately homes of India.
Slowly and steadily, as disposable incomes rose, the furniture market grew. The middle class wanted cheaper and affordable furniture. Hence, teak wood was replaced with engineered wood in several instances. Machine made furniture was available at affordable prices. Several carpenters still made bespoke furniture. However, the volumes belonged to the affordable furniture market.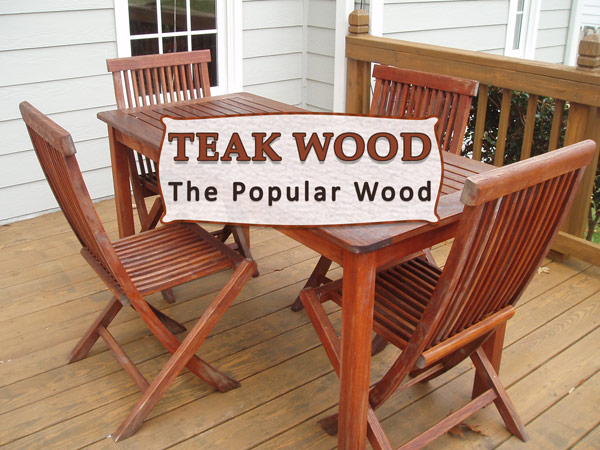 Future of the Furniture Market 
Today, every  household has more than the bare minimum furniture. No educated person sits on the floor  or sleeps on the floor.For example, beds, sofa sets, dining table sets, dressing tables, almirahs, cupboards and desks are all  necessities. Probably, in the interior villages in India, people still sit on  floors and sleep on charpais. However, the reality is that even in  the 2nd tier & 3rd tier towns, furniture has become a necessity. Wood, plastic, steel, engineered wood & wrought iron are materials used for making furniture. The market is huge and growing. This is just the domestic furniture market. According to the following  Economic Times report, the Indian furniture market is estimated to be  around  rupees 61 billion by 2023.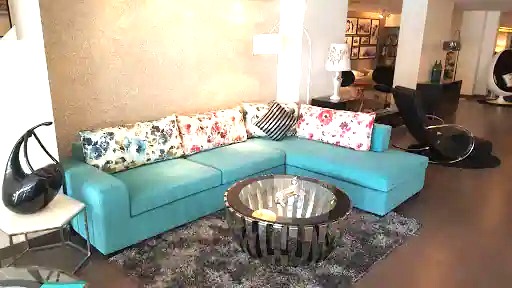 Read more
Furniture Shops in the Cities
Slowly, shops opened with ready made and ready to sell  furniture, although the use of teakwood or rose wood was not always guaranteed.  When you searched for furniture shops near me on the internet, some of these shops showed up. In addition, when the number of furniture shops started to expand, designated market areas were identified as furniture markets in major cities. Above all, furniture displays needed space. Kirti Nagar in Delhi, for example, has an entire area dedicated to furniture shops. More recently, Gurgaon has become the hub of new furniture showrooms. Amar Colony in Delhi has amazing antique furniture shops, if one is looking for Gujarati furniture or north eastern furniture. Similarly, in Chennai, the Mount Road & Triplicane area are the designated market  for furniture shops.
Furniture Brands in Malls  
In due course, stand alone shops were not able to cope with market demands. In fact, space was a constraint for display of furniture. Enter the  huge malls. The range of furniture in the malls was huge. Soon all major cities in India had furniture shops in the malls.
Home Center & Home Town- Furniture Brands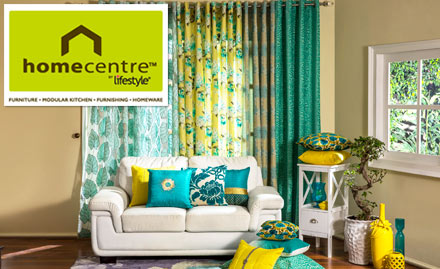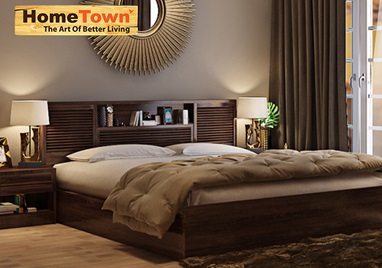 Home Center & Home Town are two  very prominent large format stores in the furniture sector. Dining tables, sofa sets, beds, side tables, study tables, cabinets, dressing tables, coffee tables, bar stools, TV cabinets & a spectacular range of home furnishings too are available in these stores. If, for example, you venture to check the bath accessories in either of the stores, you will be amazed to note that they have shower cubicles, bath tubs, vanity sets, shower curtains, towels, mats, laundry baskets & the works. The availability of this vast range of furniture & furnishings for just the bathroom was something unheard of just 20 years ago.
As a matter of fact, affluent Indians went abroad to Dubai, China or the US to shop for home furniture & furnishings. Today, the choice is wide and in fact mind boggling. The display is so colourful & interesting that when you walk into any of these stores, you are bound to pick up multiple products and not restrain yourself to just essential purchases. Urban Ladder  and  Pepperfry  are  the other  furniture retailers  in addition to Home Center & Home Town. Fab India also has  practical  & aesthetically pleasing furniture.

Online Furniture Brands
Online stores afford the choice of comparing multiple categories of products in multiple styles, sizes & shades from multiple vendors ,while sitting in the comfort of your home. One can look at sofa styles, 3 seater, 2 seater, L shaped sofas, in fabric or leather with the choice of wood and dimensions and order them from home.
Urban Ladder and  Pepperfry  were some of the first movers in the online furniture space. Home Center and other stores have also joined in the online space now. No one can afford to sit it out.  They all have a multi channel approach to sales. And of course Amazon has set standards for all online purchases, furniture included.
Searching for Furniture shop near me ? – Buy Furniture online 
What to keep in mind when buying furniture online
The price points, the style, the design, the comfort, the dimensions, the materials  used in the furniture all contribute equally to the decision making .For example,
Dimensions of the furniture have to be understood to know if they will fit into the  space that you want to place them. Secondly, one has to check if the furniture  can be brought in through the doorway of the house and the room where it has to be placed.
The colour of the fabric or the leather. There could be variation in colours as you are not seeing the actual product and you are relying on photographs.
One has to read customer  reviews thoroughly. It is very important to understand the finer details of the product in terms of functionality and comfort. These reviews assist your purchase decision.
The assembly instructions of the  furniture is critical-Is it DIY furniture or will the retailer assemble the product ?They have to be understood clearly.
One should also check the return & refund policy carefully. If the furniture does not serve the purpose or is damaged, one has to return the furniture or get it replaced.
It is very important that in case of online furniture purchases, the QC is satisfactorily done by the manufacturer before they despatch the items. Furniture pieces are normally huge & voluminous. Return of damaged or defective furniture is extremely inconvenient & better avoided. As is well known, the money is paid upfront for all online purchases.  And if there are missing items or damaged items in the package, the process is stalled and the whole procedure has to start all over again.
 Amazing Amazon
In our opinion, Amazon has perfected   the standard operating procedures  for online purchases of furniture. Firstly WYSIWYG (what you see is what you get ). The product reviews by customers in the Amazon site  play a critical part. Amazon mostly sells 3rd party furniture.
DIY Furniture -IKEA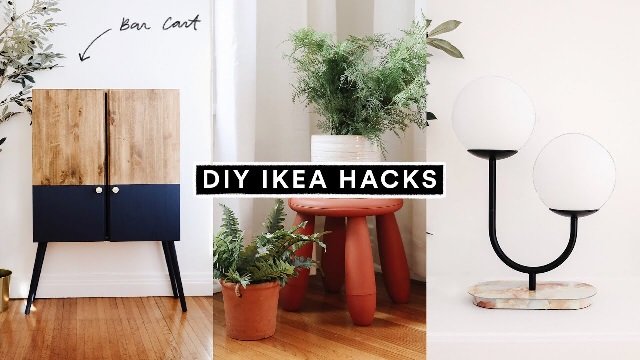 While the middle income group goes in for normal standardised furniture, the millennials look for cool stuff. It is this segment that IKEA India hopes to  capture with their DIY furniture. Millennials do not mind spending money on what they think they want. They marry late, have families later and with dual incomes, they do not want to compromise on style and comfort. They covet contemporary furniture. Price is not the single most important factor on which decisions are taken. They welcome the IKEAS of the world.
We in India have to step up to manufacture DIY furniture that is easy to assemble at home. One should also learn to be dextrous with one's hands and not depend on uneducated technicians to assemble  the furniture at home. In Covid times, it is  advisable to be self reliant and keep our  human interactions to the minimum. The online ordering & DIY model is ideal. We hope that furniture manufacturers  in India step up and present interesting DIY furniture to fulfil this need.
Check out IKEA INDIA 
The market is ever expanding.
---
View our videos
SIGN UP FOR NEWSLETTER
Be the First to Know. Sign up to newsletter today