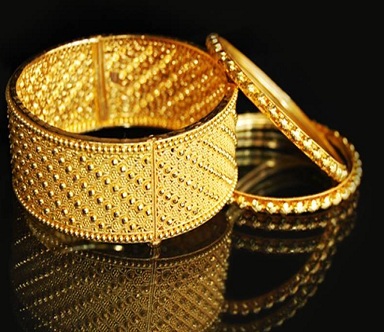 Best Shops for Gold & Diamond
Best Gold and Diamond Jewellery Shops in Jaipur:
Jaipur jewellery is popular across the world. Planning to go jewellery shopping in Jaipur but don't know which shop to hit exactly? We, at Shopkhoj, are here to help you with the top jewellery shops in Jaipur.Kundan ,Polki and Meenakari jewellery are extremely popular. Thewa jewellery is gold painting on glass and is a speciality of Rajasthan.
 Polki Jewellery shops in Jaipur
Surana Jewellers, for instance, won't fail to impress you with their craftsmanship and stunning designs. You can locate their showroom at one of the large Jaipur Roads near the Narayan Singh Circle. The one thing we just love about Surana Jewellers is their traditional jewellery in rubies and sapphires.
They also stock wonderful Polki sets, diamond bracelets, bangles with rubies and sapphire in gold. You also have the option to customize any jewellery as per your choice and taste.
Antique Jaipur Jewellery
For antique and royal pieces of jewelry, we suggest you to explore the collection at The Gem Palace on M.I. Road. You will certainly love to indulge in shopping at one of India's iconic jewelry houses. Run by the Kasliwal family, the brand enjoys a strong position in the jewelry trade since the 1700s.
Having created heirlooms for emperors, kings, queens, the Kasliwals continue to cater to contemporary needs of today's top celebrities from across the globe. They also run another jewelry store at Rambagh Palace in Jaipur, besides stores in Delhi and Mumbai.
They simply weave magic with their exquisite collections of gold, diamond, rubies, emeralds and sapphires.
Check out best gold and diamond jewellery shops in Jaipur only at Shopkhoj.com
Check our glossary on Indian jewellery 
Blog –Top 5 Shops in Jaipur