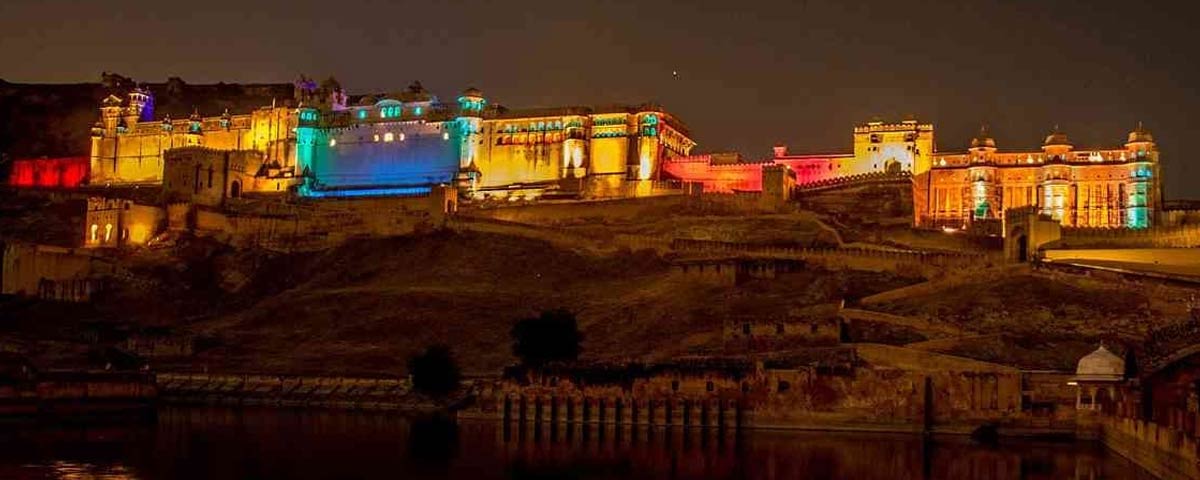 Amber Fort Jaipur Shopping
Amber Fort or Amer Fort is a magnificent fort in pale red sandstone & marble in the town of Amer, 11 kms from  the city of Jaipur. It was once the residence of the state\'s Rajput rulers. Photos of the...Read more
Amber Fort or Amer Fort is a magnificent fort in pale red sandstone & marble in the town of Amer, 11 kms from  the city of Jaipur. It was once the residence of the state's Rajput rulers. Photos of the Amer Fort do not compare to the real life experience of standing at the footsteps of the fort.
Elephant Ride@Amer Fort Jaipur
Moreover you must witness the  elephants majestically ride up the ramparts.This belonged to the Maharajahs of Jaipur at one time.
If you are a tourist, we recommend you to enjoy an elephant ride here.
 Hall of Mirrors
Inside the Amber Fort  there is a mandir,(temple), the public rooms and the private rooms of the erstwhile maharajahs. One of the most exquisite parts of the fort is the Diwan-e-Khas or the hall meant for private audience. It's also called Sheesh Mahal or the hall of mirrors as its walls are covered in intricate mirror work. It also faces a beautiful garden. Further, there is a moat surrounding the fort.
Amber Fort: Top Tourist Attraction in Jaipur
Needless to say, the Amber Fort area is predominantly a tourist area. All the tourist buses and the private taxis and cabs stop here. As is always the case, there are a number of shops in and around this area.  Some of the best shops for handicrafts are within the Fort area. You can find here shops for typical Rajasthani fabrics, jewellery, marble handicrafts as well as furnishings.
If you are short of time to go around shopping in the market below the fort, do visit the government owned shop in the fort premises. You can shop for carpets, jewellery, white metal handicrafts, textiles, bed covers and quilts.
Amber Fort/Amer Fort – Jaipur Street Shopping
However, serious shopping is done in the broad roads leading to the city of Jaipur especially, the Amer Road. There are popular shops for stone and wooden handicrafts silver artefacts, gemstones and beautiful furnishings.When you visit the shops identified by our team in this market, you will realize that they are popular shops with a significant export clientele.
The kaftans, patchwork quilts, cotton dhurries and cushions are some of the best exported items at Saurashtra Impex Store and at Riddhi Siddhi Textile shop.Similarly, the Antiquariat store and Bhandari Jewellers boast of exquisite handmade gemstone jewellery.
Further, Channi Crapets and Jaipur Boutique Carpet & Valintino Textiles are popular for their exquisite carpets.However, they are shops for tourists.
This is certainly one of the best shopping markets in Jaipur.
---
88 views