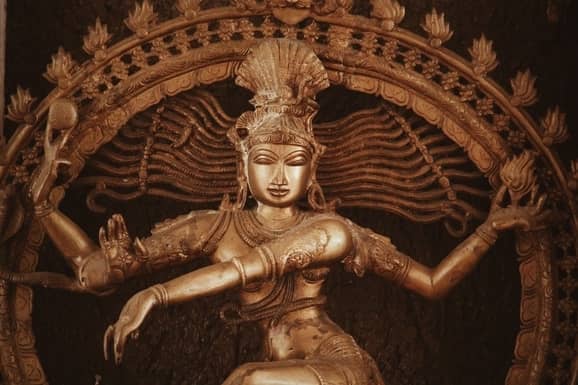 Shop Hopping in Panagal Park, Chennai
Kausy M
601 views
add comment
Shopping in Panagal Park, Chennai: I landed in Chennai on a sunny morning. The view from my window seat as we came into land was awesome. The Chennai coastline was clearly visible. The Bay of Bengal was blue and calm, the soft waves lashing the Marina beach and a few container ships docked away at sea. The shore temple in Mahabalipuram looked distinct from the plane.
I had a clear agenda in Chennai. I wanted to visit famous temples, buy silk sarees, check out jewelry, handicrafts and visit Mahabalipuram and Pondicherry.
Shopping in Panagal Park: Nalli
My hosts suggested that I visit Nalli, one of the oldest and famous shops for Kanchipuram silk sarees. The main showroom is in Panangal park in Chennai. Panangal park or T Nagar as it is also called, was the nerve center for shopping about 20 years ago. Several alternate shopping areas and malls have sprung up in the city since, but T. Nagar is still very crowded.
Outside the Nalli stores, there were vendors, selling mangoes. Irresistible. Sliced, diced and with a generous sprinkling of salt and chilly powder and wrapped neatly in a newspaper, all for Rs 20.
Inside the store, it is not crowded. It is an old style building. They have several varieties of cotton sarees- Kanchi cotton, Kora cotton, Gadwal, Bengal cotton and several other varieties of sarees. Kanchipuram silk saree is what they are known for, so I walked around, checking out the collection. They had sarees with zari borders on both sides, with one side borders, thread work borders, contrast borders, each one more beautiful than the other. But my heart was set on a dark pink saree with golden peacock motifs. It cost me Rs. 18000.
Shopping in Panagal Park: Kumaran Stores
After Nalli, I visited Kumaran stores, Kumaran Silks, nearby. They have a spacious store too. As a matter of fact, they have two stores close to each other. While one store stocks sarees, like chiffon, georgette, cotton sarees from various Indian States, and salwar kameez fabric, the other store is dedicated to Kanchipuram silk sarees and bridal wear sarees.
Read More: Best Places for Shopping in T Nagar, Chennai
I ask for directions to visit Pothys in T Nagar. It is a 5-minute walk, I am told. I walk on the pavement, trying not to step on to the assortment pins, clips, hairbands that are on dispay by street hawkers and avoiding the florist, who insisted on selling me fresh jasmine flowers. Pothys has kids clothing, mens wear, salwar suit fabrics for ladies as well as casual and formal wear sarees. All at very reasonable prices. Hence the crowd. I made a hasty retreat.
Sarvana Bhavan
Sarvana Bhavan, the famous vegetarian restaurant is close by, our driver ventured. The smell of hot dosas was making me hungry. It was difficult to get a parking spot, but we managed. I had a ghee roast masala dosa. It is nearly a 1.5' long. Crisp and light with potato filling. It tasted delightful with 3 types of chutneys and sambhar. I had badam halwa for the dessert and a glass of the famous South Indian coffee in the typical South Indian tumbler.
We are now on our way to Manmandir in Nungambakam. It is a famous shop for bridal lehengas in Kader Nawaz Khan Road. This is the high street for fashionable shops in Chennai. We walk into Man Mandir. Swank stylish sarees with a lot of zardosi and sequins work, bridal lehengas, Anarkali salwar suits in the latest designs and many things more. I then walked across to Evoluzione. Evoluzione is a one-of-a-kind store. Tunics, Tops and trendy salwar suits and sarees from several well-known Indian designers are on display.
Should I or should I not?? I pick up a beautiful dress by designer Rohit Bal.
Shopping in Panagal Park: Carpets
I also want to check out the Cottage Industries Exposition in Nungambakam High road for carpets. The Kashmiri carpets are indeed exquisite and the shop has a good collection. I then venture into Rutland Gate Street, just adjacent to Khader Nawaz Khan road. Rug Weave is another shop that has a beautiful selection of carpets. I also take a quick look at Souk that stocks interesting artefacts and furniture from Burma and Vietnam.
We are back in Khader Nawaz Khan Road. Heading to 'In the Punjab' for a North Indian meal.
Have a long day tomorrow. Plan to drive to Mahabalipuram and Pondicherry.
Read our other blogs : Dos & Dont's of shopping in T Nagar
---
View our videos
SIGN UP FOR NEWSLETTER
Be the First to Know. Sign up to newsletter today