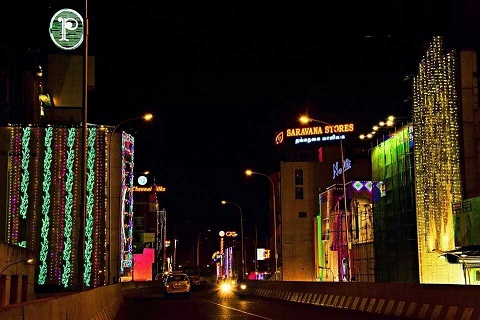 T Nagar Chennai
Chennai Shopping Guide -T Nagar Firstly, T Nagar is an original Chennai shopping market and is one of the busiest at all times of the day. It is considered the biggest shopping district in India in terms of revenue. Some of...Read more
Chennai Shopping Guide -T Nagar
Firstly, T Nagar is an original Chennai shopping market and is one of the busiest at all times of the day. It is considered the biggest shopping district in India in terms of revenue.
Some of the best shops in Chennai for Kanjivaram silk sarees, bridal wear sarees and Jewellery are in T Nagar. In addition, there are flower sellers and street vendors selling anything from hairpins, clips, bangles,  sweets, raw mangoes and coconuts on the streets. The T Nagar shopping area is chaotic at all times with the auto rickshaws, taxis and  pedestrians constantly moving along the road. Hence it is a crowded shopping market in Chennai.
The retail giant Sarvana stores has an apparel showroom and an utensils showroom in T Nagar. It is considered as one of the best known departmental stores in Chennai. The prices are very reasonable for all the products. Therefore, the local residents love to flock to Sarvana Stores in T Nagar.
Take a look at the video link: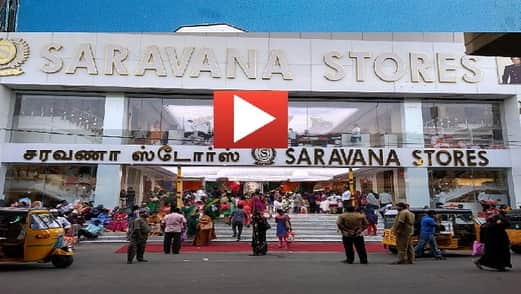 T Nagar Shopping – Pondy Bazaar Shopping
T Nagar, is now one of the principal shopping markets of the city although it was conceived as a residential colony. Pondy Bazaar  is one of  the arterial roads in T Nagar and  area's principal commercial market. On a typical weekend, the number of people who visit Pondy Bazaaar, might exceed 500,000. During the festival season, there are a lot of  discounts and price reductions  that are offered by the shops.
It is certainly due to this reason that the number of shoppers multiply and the shops are all always crowded.
Silk Saree Shops in Chennai Shopping Market
Usman road in T Nagar, is the costliest commercial stretch in Chennai. Some of the famous shops in this road include Sundari Silks , Nalli Chinnasamy Chetti, Pothys, RmKV and Kumaran Silks. All the shops are  known for their collection of exquisite Kanjivaram silk sarees and other varieties of saree. In addition, there is a great choice of bridal wear sarees  that is available here. There is an excellent collection of silk cotton sarees, Kanchi cotton sarees, Gadwal sarees.
Jewellery Shops in Pondy Bazaar Chennai
GRT, Joy Alukkas and Prince Jewellers are some of the famous jewellery shops in Chennai that have a branch in T Nagar. You can certainly buy the best gold and diamond jewellery here.
Street Shopping
In addition, Ranganathan Street is one of the most crowded streets in this Chennai shopping market. Simple everyday goods are available in the stores in this street. Items such as utensils, vegetables & fruits, flowers, apparel and imitation jewellery are all available here.
Hence, this shopping market is a popular with almost everyone.
Days Closed :- All days are open
Timing :- 9.30 am -9.30 pm
Bus/Metro :- Panagal Park Bus Stop
Read our related blogs:-
Top 10 Handicrafts shops in Chennai 
7 Chennai Shops for Diwali Saree Shopping
Other Chennai Markets
---
135 views