All About Watches in Chennai
Up until the 1980s, a customary gift to a retiring gentleman after many decades of service in a company would be a wrist watch, which would be preserved with reverence. Also, a common gift to a newly married couple setting up house would be a wall clock. Many of us who grew up in the 1970s and 1980s would have received our first wrist watches on the successful completion of our school years. Since then, wrist watches and wall clocks have become a necessity and the watch industry has evolved into a very significant one, with several international players entering the fray. Browse through this handy list of top shops for Watches and Clocks in Chennai…
Where to Buy Watches in Chennai?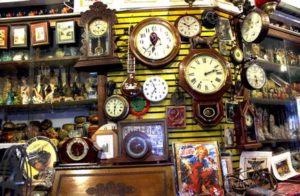 While, all major watch/ clock brands have their own individual retail stores in malls and shopping markets, it would be very convenient and helpful if there were stores which would stock a variety of brands of watches and clocks which would allow us to compare brands before making a choice of purchase. In Chennai, the major sellers of watches are Porr and Sons and Zimsons.
Watches and Clocks in Chennai: Porr & Sons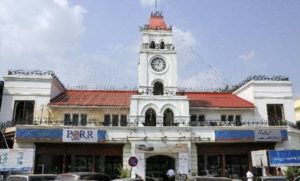 Started in 1846 by Peter Orr from Scotland, the first store opened in Anna Salai, or Mount Road as it was then known in 1879. Initially the store sold guns and silverware. Thereafter, mechanical clocks and watches were included in the stock. The first Rolex watch to be sold in India was from this store in 1967. The store still remains in Chennai at the same location, in a quaint old building. It is very large and capacious and stocks a great collection of all the well-known brands of wrist watches, timepieces, table clocks and wall clocks. The store stocks well known luxury brands such as Tissot, Rado, Kenneth Cole, Fossil, DKNY and Balmain as well as mass market brands such as Casio, Timex, Seiko, Orient and Titan.
The wall clocks range from antique pieces to modern ones, in varying sizes & shapes and are made from wood, plastic or acrylic. Digital, analog and the pendulum clocks are all available. The store for watches in Chennai also sells watch straps in leather and metal . It is hence possible to purchase a watch and have the strap changed or adjusted to suit one's tastes. P.Orr & Sons are also the authorized service agents for several international watch brands and hence are able to provide reliable service using skillful technicians. Typically, a watch is repaired within 24 hours of receipt. Presently, they have five showrooms in Chennai, one in Coimbatore and one in Tiruchirapalli.
Watches and Clocks in Chennai: Zimsons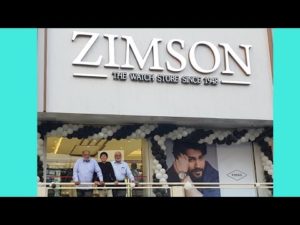 Zimsons, located in Panagal Park, T Nagar T.Nagar opposite the Shiva Vishnu Temple, is a leading retailer of watches in South India, selling international and national brands of watches. Established in 1948, the shop was initially started as Azim & sons in Coimbatore in southern Tamilnadu. Eventually, the shop was named Zimsons and became the principal retailer in the south for HMT watches, which reigned supreme during the 1970s and 1980s. Presently, they have 50 plus showrooms spread across Chennai, Coimbatore but also in Bengaluru, with their Chennai showrooms including ones located in the Phoenix mall & in the Express Avenue Mall. They have a large collection of wrist watches, wall clocks and time pieces with prices ranging form Rs. 500 to more than Rs. 1,00,000/a piece. They also provide excellent after sales service support. Some of the international brands that they stock are Omega, Longines, Rado, Tag Heuer and Calvin Klein.
Read Our Other Blogs:
Students Shop at Kamla Nagar Market in Delhi for Handbags