Anna Nagar is a City By Itself
Anna Nagar (formerly known as Naduvakkarai) is a Chennai neighbourhood named after the political leader and ex Chief Minister of Tamil Nadu, C. N. Annadurai. It is located in the north-western part of the city. The area was developed by the Tamil Nadu Housing Board in the early 1970s following the World Trade Fair held there  in 1968. Anna Nagar has several established schools and colleges, hospitals, places of worship and  shopping areas. It is now one of the prime residential areas and is a popular shopping place in the city. Shopkhoj brings you best dress and jewellery shops in Anna Nagar, Chennai.
Best Shopping Places in Chennai- Anna Nagar 
Where would you go to shop in Anna Nagar? Although, Anna Nagar is a vast area, all  the shops and restaurants are located either on 4thAvenue Road in the Shanthi Colony area or on the 2nd Avenue Road. They are quite contiguous. The 2nd Avenue Road is an arterial road in Anna Nagar which has emerged as a central hub for restaurants and shops.
Shanthi Colony has more super markets, mobile phone shops and street food, in case these are  of  any interest.
Other important locations include the Anna Arch, Chinthamani, Blue Star, 14 shops, Thirumangalam Junction, Padi Grade Separator, Anna Nagar East and the Anna Nagar West bus depot.
Shopping for Sarees and Ready-made Dresses in Anna Nagar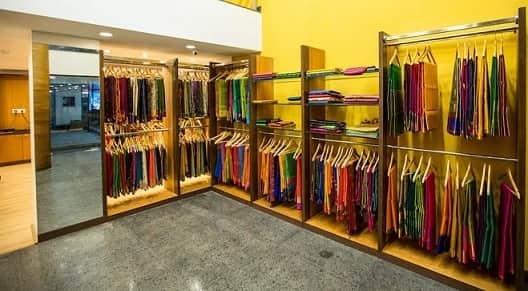 Rasi  Silks and Nalli Stores, which are very popular Chennai shops for Kanjivaram  silk sarees & cotton sarees, have branches in Anna Nagar.
Although the stores are not as big and large as the  main branches in Mylapore and T. Nagar respectively, they still stock a  great selection of sarees and fabrics.
Naidu Hall, is another popular retail store  in Chennai and has a branch in East Anna Nagar. Let the size  of the store not deceive you. They have a huge stock of  garments in the store. Women's wear includes salwars suits, readymade blouses, sarees and lingerie. Naidu Hall is well known for their lingerie collection. They also stock a good collection of dresses for children. In addition, you can find a good collection of mens wear. One can even get to buy gloves, caps and socks in there. These items are particularly useful for customers who plan to travel to a hill station or to colder countries abroad. Naidu Hall is a budget friendly store.
Bridal Wear Shops in Anna Nagar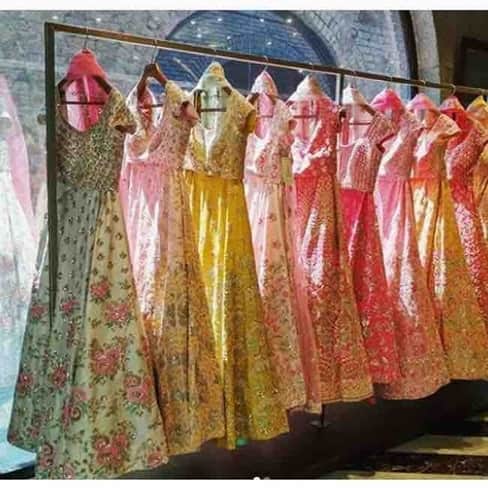 Diva is a large showroom, also on 2nd Avenue Road. The store front looks very attractive. The shop has an enviable collection of ready to wear lehenga cholis, salwar suits, kurtis, and sarees. You could possibly customise the designs. Designer blouses to match the sarees are also available. This Chennai shop also specializes in Indo Western wear. Hence, evening gowns for the bride are available in contemporary designs. They also stock accessories to go with the ready to wear garments available in the store.
Yet another shop for wedding and designer wear dresses  is Kalaniketan. This shop caters to  ethnic designer wear and ready-made garments  for the entire family. They stock sarees, lehenga cholis & salwar kameez dresses for women. Patola sarees, Banarasi sarees, Uppada sarees, georgette & chiffon sarees are all available. Men can shop for  their sherwani sets. Party wear dresses for children are also available in Kalaniketan.
Estilo, situated in 1stAvenue, is a ready-made garment shop for children.
Anna Nagar has several small boutique shops that stock abundant dress materials and semi stitched salwar suits. One such shop is Gopika Fashion World. What was once a small store selling salwar materials, is now a large showroom selling ready-made garments and bespoke clothing. This shop is situated in Shanthi Colony.
Top Accessories Shops in Anna Nagar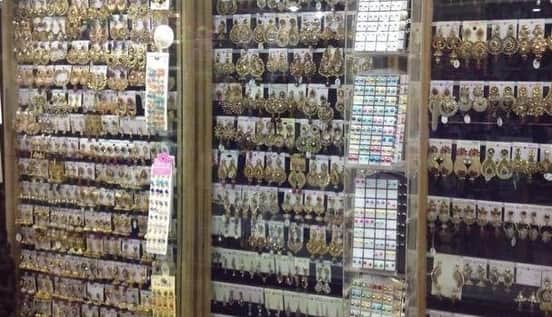 Alankar, located in 1stAvenue, has an amazing range of imitation jewellery. Racks of bangles, ear rings, necklaces, hairclips, anklets, maang tikka (known as neti chutti in Tamil) and nose rings are displayed. They have a good collection of handbags for college goers and a sizeable collection of cosmetics. Toys and stationery are also available in this store.
Angels is a popular one stop shop for accessories, gift articles, fashion jewellery, cosmetics, toys and stationery. Angels is located in 2nd Avenue Road in Anna Nagar.
Top Jewellery Shops in Anna Nagar
All the popular Chennai jewellery showrooms have their  branches in Anna Nagar. GRT Jewellers, Vummudi Bangaru Jewellers, LKS Jewellers, Khazana and Tanishq, which are the best jewellery stores in Chennai, are all present in Anna Nagar. Shop for exquisite gold, diamond, ruby and emerald  jewellery sets in these stores. Earrings, necklaces, bangles, bracelets, nose studs and anklets are all available here. Silver gift articles are also available. Silver articles are extensively used for puja/worship in Chennai.
The Best Places to Eat in Anna Nagar
Anna Nagar does not disappoint where food is concerned.
In Anna Nagar, the residents are spoilt for choice as far as dining options are concerned. From street food to fine dining, the area is a foodie's paradise.
South Indian & North Indian Cuisine: Shops in Anna Nagar 
For South Indian cuisine, one can visit Shri Balajee Bhavan – Near Chinthamani, Adyar Ananda Bhavan- also near Chinthamani, Vasantha Bhavan near Round Tana, Hotel Saravana Bhavan – near Blue star, Hot Chips – near 12thMain Road, Murugan Idli Shop in Shanthi Colony and Sree Akshayam, also in Shanthi Colony.  Above all, all the restaurants have home delivery as well as dine-in options. Shri Balajee Bhavan is  popular because of  their quick service and their quality. They undertake catering as well.
Don't miss Jiggardhanda, a gooey ice creamy drink from Madurai which is available at Murugan Idli Shop.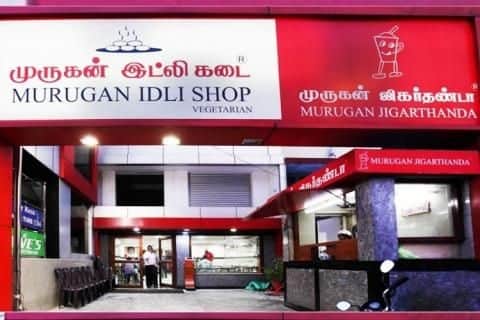 Visit Shri Rajasthani Dhaba located on 2ndAvenue Road for an authentic Rajasthani food experience. Their Thali is elaborate. This is a popular restaurant in Chennai for  genuine north Indian food.
However, if one is fond of non vegetarian fare, then a visit to Buharis or Zaitoon, both located near Chinthamani, and Dindugul Thalappakatti near Valliammal College are recommended. Savoury Sea Shell, the well known restaurant chain for sea food, has a branch on 2nd Avenue Road.
Continental & Chinese Cuisine: Shops in Anna Nagar
There are a number of restaurants who serve  international cuisine in Anna Nagar . Little Italy, – the cosy Italian restaurant which serves the best Italian cuisine in Chennai, has a branch in 2ndAvenue Road, Anna Nagar. Wangs Kitchen for Chinese food on 2ndAvenue Road and Tovo Canteen on 2ndAvenue serving their trademark continental snacks  such as flaps and buns are the other two popular restaurants in this road. Caascade, located on 5thAvenue, near Blue Star is one of the restaurants that is present for more than a decade in Anna Nagar. It is a multicuisine restaurant and serves good Chinese and Italian  fare.
Cream Center,is another exclusive vegetarian restaurant located in 5thAvenue  and is very popular. It is located in a quiet place with lush greenery adding to the ambience. It is always crowded and one is required to make a table reservation at this restaurant. Kumarkom specialises in Kerala cuisine and is located at Shanthi Colony. This restaurant is  also always crowded.
As a matter of fact, one of  the first pubs to be opened in Anna Nagar is Cycle Gap, on 3rdAvenue, Anna Nagar West.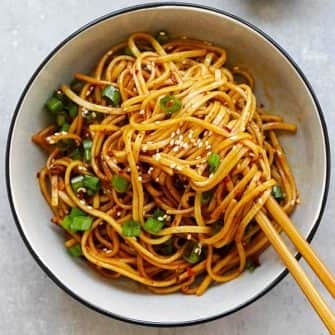 Pizza & Fast Food Shops in Anna Nagar
Pizza Hut and Dominos Pizza have branches on 2ndAvenue, Subway in Shanthi Colony and  McDonalds on 2ndAvenue. Pantry d'Or, a small cafe in Anna Nagar east is a local favorite for coffee, desserts and salads.
Aavin Parlour, which is situated on 2ndAvenue, serves all Aavin products such as  milk, butter, ghee and more than 100 flavors of icecreams. Cold flavoured milk is on demand round the clock.
Further, the nearest mall is Ampa Skywalk, which is one of the lesser known malls of Chennai. It has a multiplex theatre but not many shopping outlets. However, a new and a larger mall is rapidly coming up in Anna Nagar.
Finally, if you are a tourist visiting Anna Nagar, you can be assured of a great eating & shopping experience.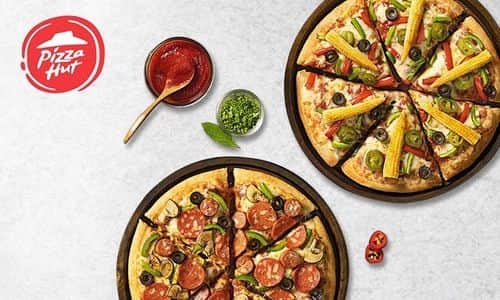 Our Other Blogs:-
Shop at the best boutiques in Chennai
Other markets in Chennai are:
Nungambakkam/Chetpet