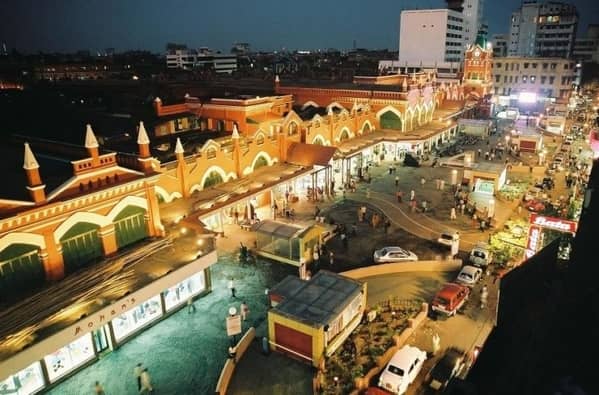 Shopping at New Market in Kolkata
Kausy M
308 views
add comment
It is interesting to read about the origins of New Market in Kolkata. Seafaring European countries established  trading ports in India in the 17th and early 18th centuries. The British East India company  was a trading Company having relations with the Mughals, the East Indies, and with China as well. The Mughal rulers in India initially granted the use of  a small trading port  in Calcutta to this company. In course of time, the company had established trading ports in Surat, Bombay, Chennai & Kolkata. Great Britain soon started to occupy large parts of India through direct military intervention.
Kolkata, or Calcutta as it was formerly known, was one of the first places in India where the British set foot. Further, Job Chanrnock is recognized as the founder of Kolkata. There were a sizeable number of British families living in India in the mid 19th Century. Soon, the British elite wanted a segregated shopping market for all British made goods. This was the beginning of New Market in Kolkata.
Shopping at New Market in Kolkata | Shopkhoj
The construction of the historic New Market  in Kolkata 
Richard Roskell Bayne, an architect of the East Indian Railway Company  designed it as a shopping market in the Victorian Gothic style.  Mackintosh Burn was the builder. It was for the exclusive use of the British residents of Kolkata and elsewhere. The doors to New Market first opened to customers in the year 1874.
Subsequently on 2nd December 1903, the market was officially named Sir Stuart Hogg market after the chairman of the Calcutta Corporation Several  fashionable  retailers such as Ranken and Company (dressmakers), Cuthbertson and Harper (shoe-merchants) and R.W. Newman or Thacker Spink, the famous stationers and book sellers set up shop here. The market soon acquired an upper class air and the affluent British shopped there.
New Market  in Kolkata in 1950s-1960s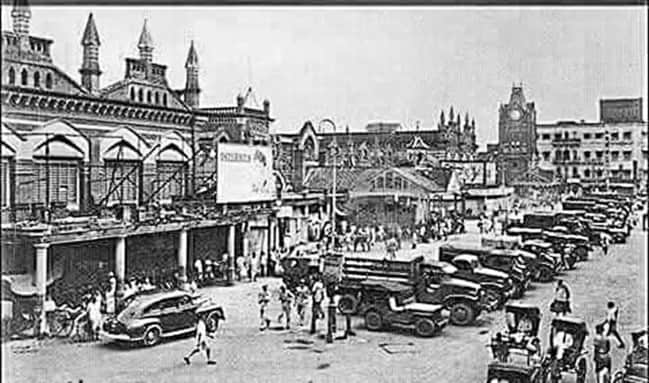 Soon after Independence in 1947, the British left India and all the buildings and infrastructure were thrown open to the Indian public. Kolkata was then a paradise with its Victorian & Gothic buildings  (The Victoria Memorial, New Market, Writers Building, St. Paul's Cathedral ,to name a few.)
Shopping at New Market was a nostalgic experience for erstwhile Kolkata residents in the 1950s and 1960s. They had the privilege of shopping for exclusive and upmarket luxury products in the most sophisticated  and  at that time a novel covered shopping market.
New Market Kolkata – 2019
Today, while the façade of New Market is very much the same, it is now a very different place. It has evidently seen better days. It is now a quintessential Indian shopping market and is a shadow of the elegant  shopping mall that it  once was. The main reason for this is that commonplace shops have replaced the sophisticated & luxury shops that once thronged  this upmarket address. The sprawling  maze of stalls today  offers almost everything imaginable. There are a million shops selling everything from utensils to electronics, toys to crockery, garments to jewellery ,fresh food to flowers. In addition, one may find  the market overwhelmingly crowded and chaotic especially during the festive season.
Bargains At New Market in Kolkata
In addition, it is not so clean or orderly anymore. However, you will be surprised to know that beneath the apparent chaos fantastic bargains and unique finds are still very much possible .
New Market shopping is the antithesis of the modern day shopping mall as well. Firstly, it is a building constructed  more than a century & half ago. It has no atrium or well designed interiors. There are no wide glass shop windows with attractive displays. There are no well structured food courts or even clean toilets.
Nevertheless, it is quintessentially Indian with Indian products and produce. It is large, full of people and full of life with a typically Indian ethos & atmosphere. The shops are small and there is an immediacy to the products and the shop owners that populate the market.
New Market is here to stay despite all the  upmarket  and popular malls in Kolkata. Shopping here is an unforgettable experience.
Location
The main entrance to New Market is  on Lindsay Street, just off Chowringee and Mirza Ghalib Street. It is in the centre of Kolkata.
Lindsay street is near the Esplanade Station. The Oberoi Grand Hotel ,The Indian Museum building,  the Victoria Memorial ,the St. Paul's Cathedral  and Park Street  are  all close by.
Getting to New Market 
Chowringee Lane -The road leading to New Market is a cacophony of sounds and a riot of colours with hawkers and pedestrains.
There are shops selling cheap toys, shoes, imitation jewellery ,cosmetics and some street food .
Facts
PROS OF SHOPPING IN New Market in Kolkata
Opening Hours – 10 am to 8 pm  Monday to Friday
10 am to 7 pm on Saturdays & Sundays.
Number of stalls- more than 1500
Huge variety of stores – luggage, salwar kameez, fabrics, sarees, accessories such as saree borders , crockery, electronics ,grocery, fresh food, cheese, bakery, meat & flowers
Similar type of stores grouped together.
Reasonable prices
Great place for bargain shopping.
CONS OF SHOPPING IN New Market in Kolkata
Not fully airconditioned
It can get incredibly crowded .
Some parts of the market are not cleaned properly  especially where the non veg produce is kept.
The layout of the mall is old style with concrete corridors .It does not have a clean and transparent layout
There is no directory or concierge to guide you . There are guides and touts. Be wary of them.
The prices of goods are not fixed unless mentioned. One has to hunt around and find prices of equivalent products & bargain.
One cannot always guarantee the genuineness of the products.
Best shops in New Market in Kolkata
Chambalama for silver jewellery :-This is the shop for  Tibetan jewellery & silver jewellery. It is a small shop with earrings, bracelets , chains, pendants and brass artifacts.
Bombay Selections & KAVITA- This shops has a beautiful selection of fabrics
Nirali & Sons-Shop for salwar fabrics
Shops for saree borders, buttons, bells & bobs.
Nahoums-  It is a large old Jewesh bakery that is in existence. Cakes and ram ball is famous in addition to the pastry and chicken patties. This is especially true during the Christmas season.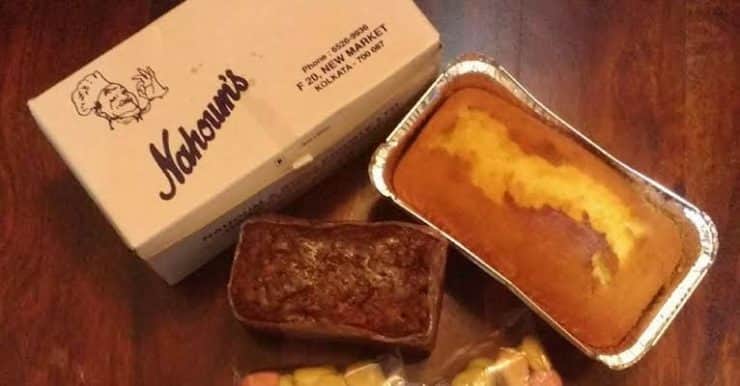 Cheese – Bandle cheese & Kalimpong cheese are popular here.
Visiting at the eve of Christmas is quite an enjoyable experience. Shop for Christmas trees, decorations and for the cakes at Nahoums as well. It is certainly an experience to cherish. It may not favourably compare with the Forum Mall or the CITY CENTER mall shopping experience, it has however a charm of its own.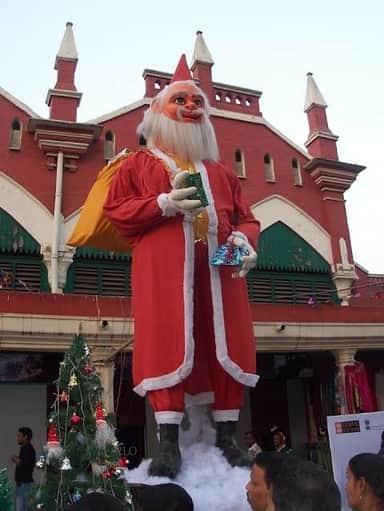 ---
View our videos
SIGN UP FOR NEWSLETTER
Be the First to Know. Sign up to newsletter today