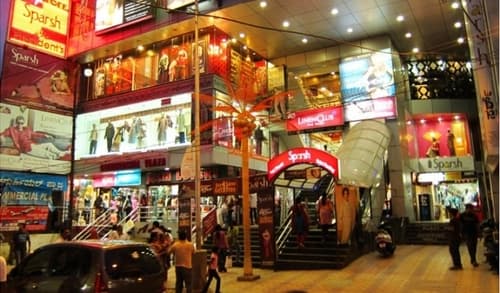 Shopping At Bangalore Commercial Street
Usha Shende
3766 views
add comment
Commercial Street Shopping
Commercial Street is located about a kilometer from M.G Road and is in the heart of Bengaluru. It comprises other minor roads like Dispensary Road, Ebrahim Sahib Street and Narayan Pillai Street. Let us tell you why Commercial Street shopping is so popular.
In the early 19th century, these streets were occupied by merchants and contractors who supplied material to the British Army stationed in the Cantonment.  Further, the Army Stores hence had a legacy. Today, the Army Stores, stocks woollen clothes and all travel essentials. Eastern Stores situated nearby, also stocks thermal wear, cardigans, sweaters and shawls.
 Favourite Shop@Commercial Street Shopping: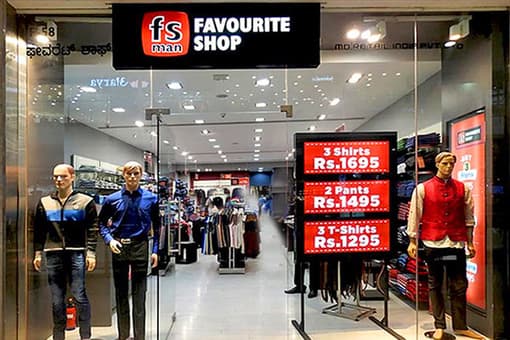 Another legacy shop is the "Favourite Shop". The ground floor stocks men's garments, whereas the first floor has women's wear such as sarees, dresses, western dresses, dupattas and undergarments. In fact, several brands of clothes are available for sale apart from their own store creations.  They have "Sale" season very often. The sale is a genuine bargain for shoppers.
 Mysore Saree Udyog@Commercial Street Shopping:
"Mysore Saree Udyog" is at the start of Commercial Street.  Above all, Mysore silk is manufactured in  Karnataka. It is a great experience to visit the store for silk, crepe, raw silk  and  chiffon heavy brocade fabrics and sarees.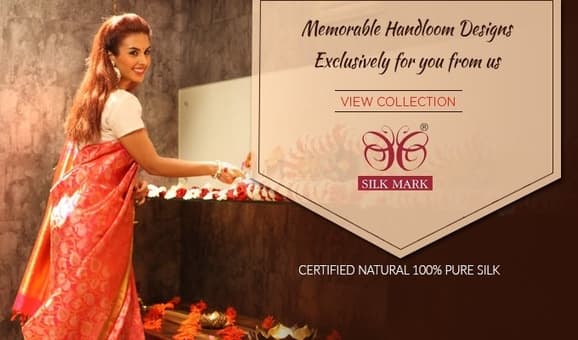 Shopping for Salwars and Lehnagas in Commercial street, Bangalore
"Fazal's" is a well-established name for designer wear, salwar kurtis, chudidars, lehengas and lady's accessories.  Further, the corner shop, named "Tamana", is excellent for designer wear lehengas, cholis, party wear and wedding wear clothes. "Pooja Collection" has a fabulous selection of silk sarees, especially Maheshwari sarees and silk dupattas. Next to Pooja, is "Radhika Designs", that stocks brocade fabrics and Gotapati fabrics. The first floor of this store is a shopping paradise for kid's stuff. "Wearhouse" is a very spacious store and stocks garments for both men and women. The western wear dresses for ladies are very popular and very reasonably priced. They usually announce a 50% off discount during Diwali. The "DCM" showroom has an attractive collection of salwar kurtis suitable for working women as well party wear dresses. "Green Shop" and "Sterling House" stock dresses and nightwear.
"Dupatta Shop" is very famous for dupattas in every colour and shade.  In addition, you can also get them dyed to the colour of your choice.
Commercial Street Shopping: Jewellery Shops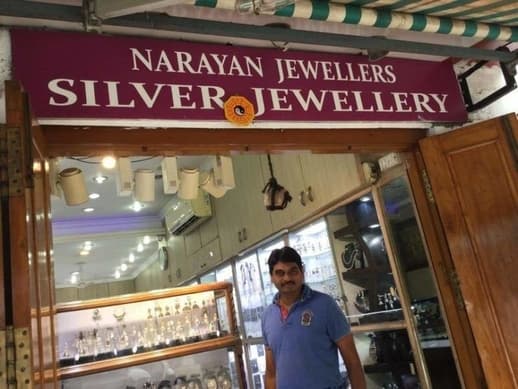 For authentic gold, diamond, silver and platinum jewellery Krishniah Chetty & Sons" is the best destination. For fancy silver jewellery "Narayan Jewellers" on Dispensary Road is very well known. As a matter of fact, there are numerous shops on Commercial Street,  for costume & imitation jewellery. Bata have a very big showroom here. In addition, others such as Puma, Reebok and Adidas are also available nearby ."Shirdi Stores "has a great selection of Kolhapuri chappals.
"Indian Hobby Centre", situated inside "Shakthi Bazaar", stocks interesting items such as radio controlled helicopters, air rifles, fishing tackles and other unusual hobby items.
In addition, all lanes, by lanes and footpaths in Commercial Street are flooded with jeans, leather items, purses, bangles, artificial flowers, gift items, home furnishings and fabrics. Bargain to your very best and enjoy the hustle and bustle of street shopping.
Restaurants in Commercial street, Bangalore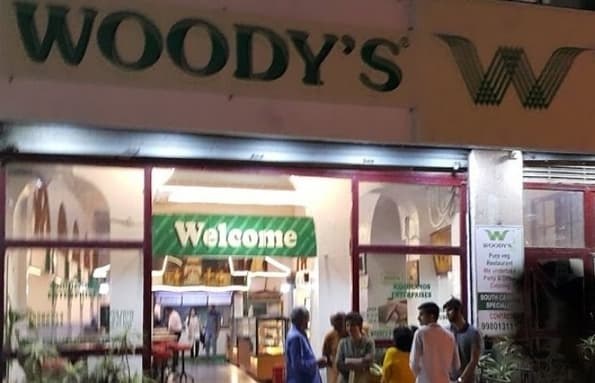 If you are exhausted after shopping, you have a choice of restaurants from Woody's to KFC, Mac- Donald and Domino's to roadside chaat and parata shops. And for authentic masala chai, do visit Chai Point.
---
View our videos
SIGN UP FOR NEWSLETTER
Be the First to Know. Sign up to newsletter today